Get WOW Skin Science Ubtan Foaming Face Wash with Built-In Face Brush for deep cleansing
for 36% OFF on AMAZON.IN

WOW Skin Science Ubtan Foaming Face Wash with Built-In Face Brush for deep cleansing - No Parabens, Sulphate, Silicones & Color - 100mL
₹320.00
Go to Amazon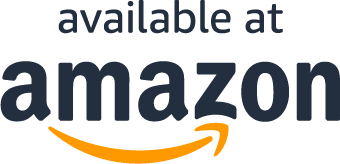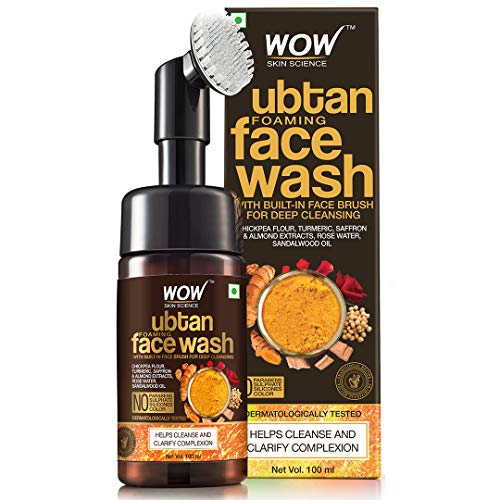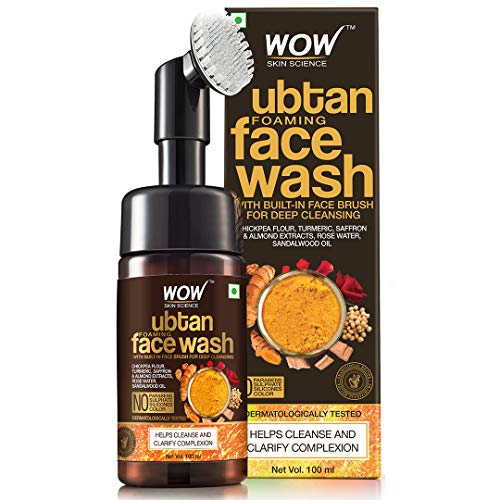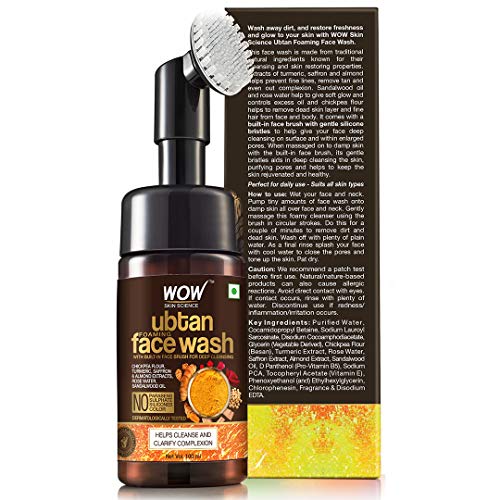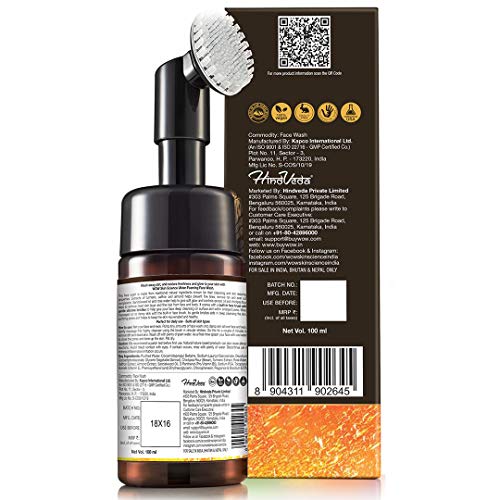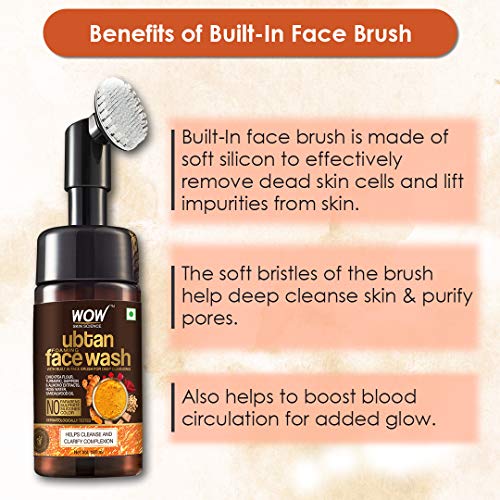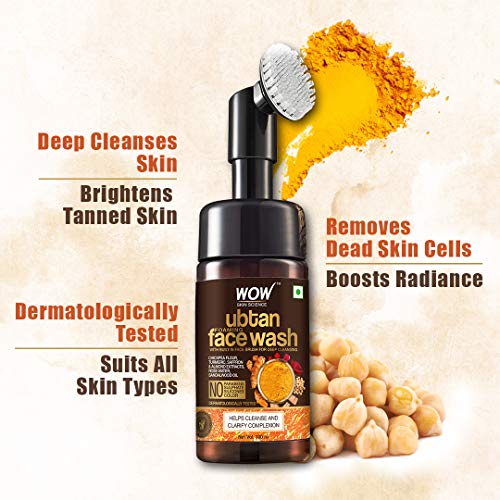 Go to Amazon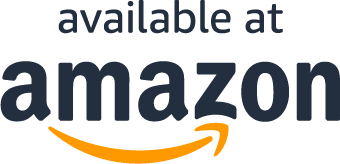 Read More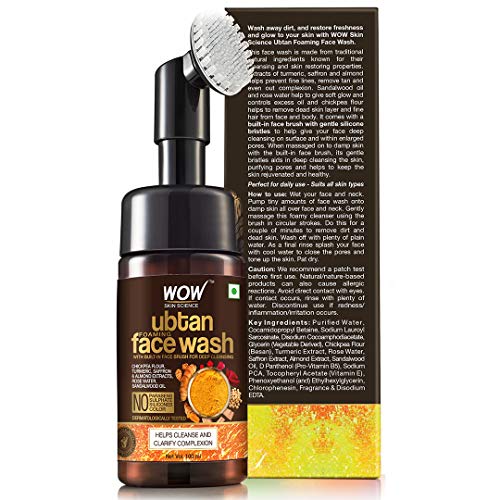 About the product
Wash away dirt, and restore freshness and glow to your skin with WOW Skin Science Ubtan Face Wash with Built-In Face Brush. It is made from traditional natural ingredients known for their cleansing and skin restoring properties.
A brightening, softening and smoothing foaming face wash based on the traditional ubtan recipes with chickpea flour, almond powder, saffron, turmeric, rosewater and sandalwood oil. Chickpea flour is rich in zinc which supports it helps remove dead skin layer and fine hair from face and body.
Almond powder is rich in vitamin E and antioxidants that help to neutralize free radicals to protect skin against damage and premature aging. It helps to remove dry, dead skin to prevent fine lines and patchy skin. Turmeric and saffron have skin-brightening and repairing properties that help to remove tan, even out complexion and calm irritated skin.
This foaming face wash comes with a built-in face brush made with soft silicon that gently exfoliates your skin and removes skin-dulling layer of dead skin. It deeply cleanses your skin, and gives it a smooth, fresh glow. Highly refreshing to use after a tiring day, when your skin feels tired and dull.
Dermatologically tested. Suitable for all skin types. The results may vary based on your skin conditions. This face wash is free of Sulphate, Parabens, Silicones and Color
What Our Customers Are Saying
Face wash
Wash away dirt, and restore freshness and glow to your skin with WOW Skin Science Ubtan Face Wash with Built-In Face Brush. It is made from traditional natural ingredients known for their cleansing and skin restoring properties.A brightening, softening and smoothing foaming face wash based on the traditional ubtan recipes with chickpea flour, almond powder, saffron, turmeric, rosewater and sandalwood oil. Chickpea flour is rich in zinc which supports it helps remove dead skin layer and fine hair from face and body.
value of money
Very good face wash earlier I used some other face wash and feel dry skin after washing but after using WOW Skin Science Ubtan Foaming face wash i did not observed such problems, very good product I love to use this and this is very effective, always feel fresh after using this, this remove all type of dirt and dust from skin and also useful for oily skin...
Highly recommended , very reliable .
This facewash is very useful , as this is paraben and sulphate free it's highly reliable over others , after using it few days i am feeling very good about the results , it's easy to use as the extension will help in applying over face very clearly and effectively cleaning total face , overall at this price this is the best facewash .
Best for blackheads
This is really amazing face wash and this comes with soft brush, it exfoliates the skin and does not dry out totally.It's free from paraben and sulfate, so recommended to use. It helps in cleaning face effectively.
Quite a useful one
The Ubtan foaming face wash consists of all the good ingredients like almond extracts, turmeric, saffron, rose water, etc. and is quite effective in removing excess of dirt that accumulates on the face and thereby helps in preventing acnes and zits.
Foaming face wash with in-built brush
Received this product from Wow Skin Science and it looked pretty interesting and attractive! I couldn't wait to try it on!It contains natural ingredients which has multiple benefits, something I would always opt for!It helps to clarify skin and refine pore and deep cleanses skin and control blackheads.
Questions?
Does this include free shipping?