Wod Fee Protein Iced Coffee
WodFee Protein Coffee | All Natural Whey Protein Coffee with 18G of Protein Per Serving | No Artificial Sweeteners, Non GMO and Gluten Free | Chocolate Mocha (37 Servings)
$32.99
Go to Amazon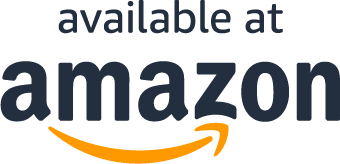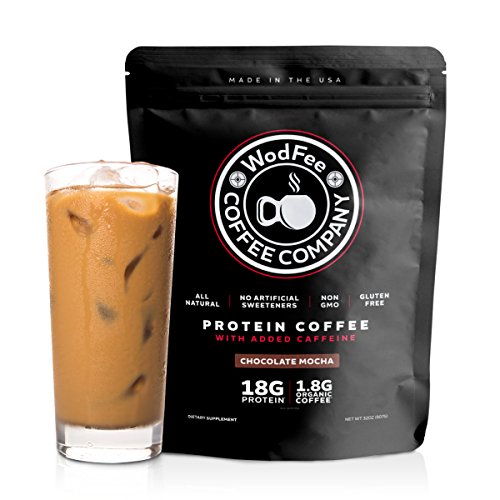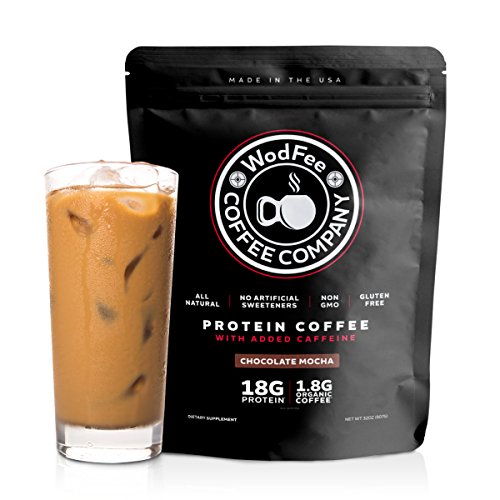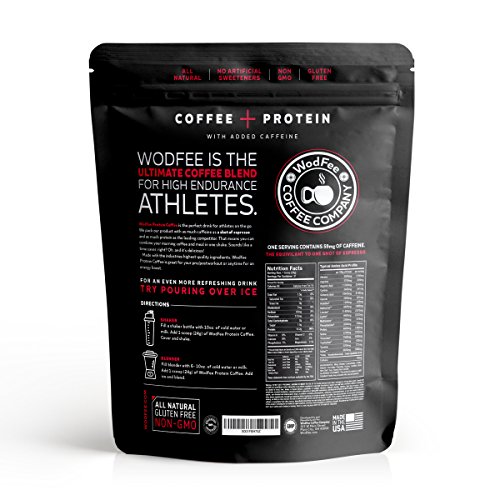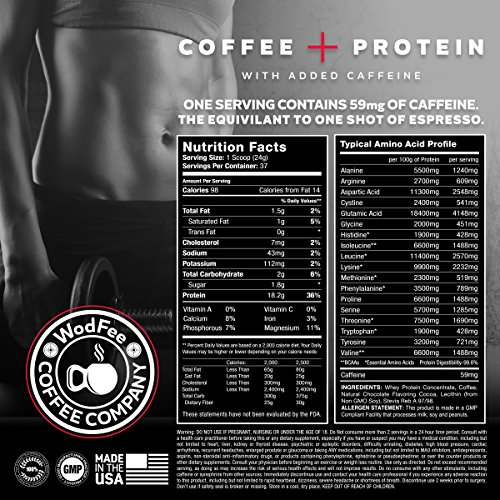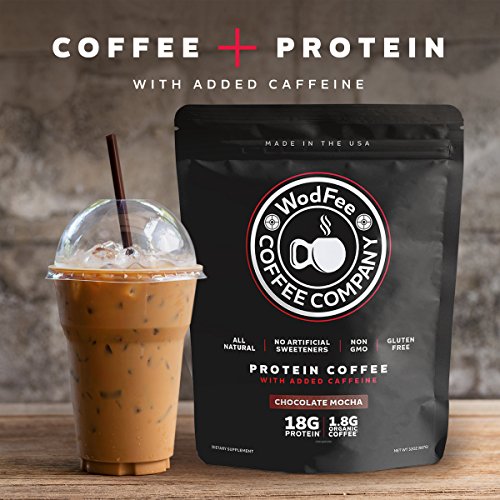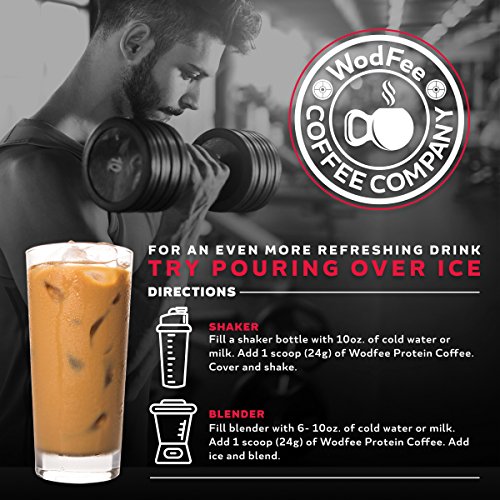 Go to Amazon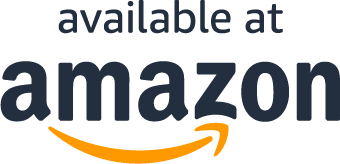 Read More
About the product
WODFEE PROTEIN COFFEE: WODFee protein coffee is unlike any other product on the market today, and we can prove it! We know you care about what goes in to your body, and that is we created the cleanest product on the market (wait, let us prove it to you.)
THE BEST AVAILABLE: Can your protein say this? Grass fed cows, non GMO, gluten free, sweetened with stevia, and the most pure whey available. This product can't be beat! Check the label!
DELICIOUS TASTE: WodFee Protein Coffee is a delicious, creamy protein that goes great with soy or almond milk but can be drank with water as well. This is not one of the hard proteins to get down – you'll be looking forward to it!
WHEY PROTEIN: Whey Concentrate is the quick digesting protein in WodFee. This allows you to immediately start refueling your body after a hard workout, but also aids in spiking absorption for a post workout meal. Hormone free protein allows your body to absorb protein naturally and gain lean muscle!
COST PER SERVING: Our Protein Coffee is the best price per serving on the market. Our product contains 37 full servings, bringing the cost per serving to $1.08.
What Our Customers Are Saying
but it's way better than I thought it would be
I wasn't expecting much out of this...but it's way better than I thought it would be. Has a nice creamy chocolate/coffee taste. I don't even care for 'mocha' anything, but this was just the right amount of sweet and coffee. Mixed well alone with almond milk. Haven't tried it with water, but did try it mixed with a shot of espresso over ice (hey, I like my caffeine) and maybe 1/2 cup of almond milk. Still plenty sweet but with the added bonus of coffee-kick AND protein.I will absolutely be ordering this again when it runs out. Definitely my new go-to protein powder.Try it, I really don't think you'll be disappointed.
My new go-to protein powder!
I ordered the chocolate Mocha to try on a whim while doing the keto diet as I was having to choose between a protein shake or my cup of coffee each morning. I have used many different kinds of protein over the years- most recently isopure Dutch chocolate protein powder but this is better. First, it mixes really well in a shaker bottle- better than any protein powder I've tried before - which makes it super easy. Second, it has a great authentic coffee flavor - the chocolate flavor is more muted - and doesn't taste like other artificial ingredients. I love that's it's only sweetened with stevia as some other artificial sweeteners mess with my stomach or trigger headaches. I also love that the caffeine is only equivalent to one shot of espresso as that was what my normal coffee order contained and I wasn't interested in upping my caffeine intake. And, it's more affordable than your morning latte. All in all, an awesome product that will be my new go-to protein powder.
Just as good as an Ice Cold brew coffee
This is a pleasant surprise. I did not expect it to taste like an ice cold brew from one of the major coffee shops out there. Not only am I getting my coffee fix, there is a great amount of protein. The macros are amazing in this product.
Tastes amazing! Cheaper than your morning cup o' Joe!
I am not a breakfast eater at all, but big into heavy lifting and fitness. I heard heart surgery about a year and a half ago so when it comes to caffeine I try and limit it as much as possible, but always need something to get the day started. This product gives you the perfect amount of caffeine and protein for a quick pick me up in the morning. Taste is great too. Mix in a shaker with ice and water, way better tasting than your average iced dunkin coffee.
Yummy and effective!
Best stuff ever! Not too much of a rush to make me shaky but enough to pump me up to teach in the mornings all the way through to 1! It's great! And tastes very good!
Questions?
Does this include free shipping?