An Exclusive Offer For You
PLESON Wireless Car Charger Mount, Auto-Clamp 10W/7.5W Qi Fast Charging Windshield Dashboard & Vent Car Phone Holder for Galaxy S10/S10+/S9/S9+/S8/S8+/Note 9/Note 8, iPhone Xs/Xs Max/XR/X/8/8 Plus
$29.99
Go to Amazon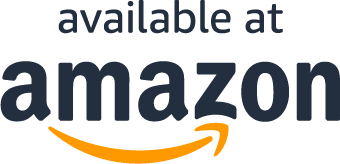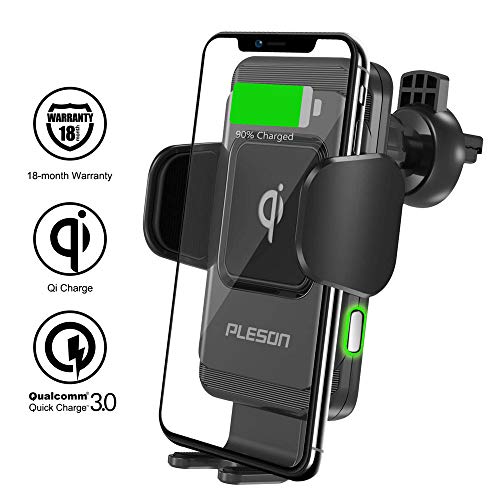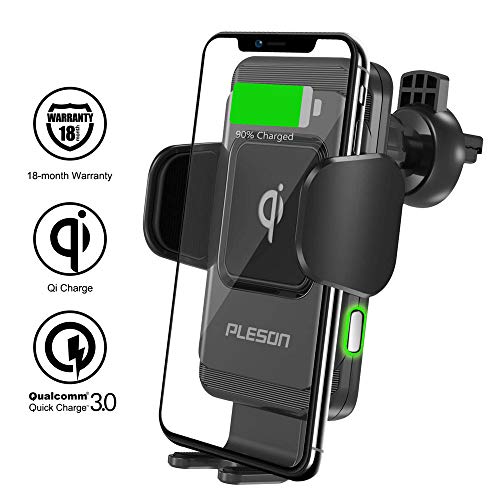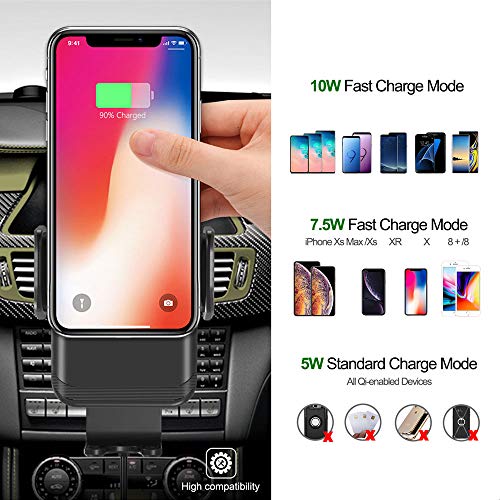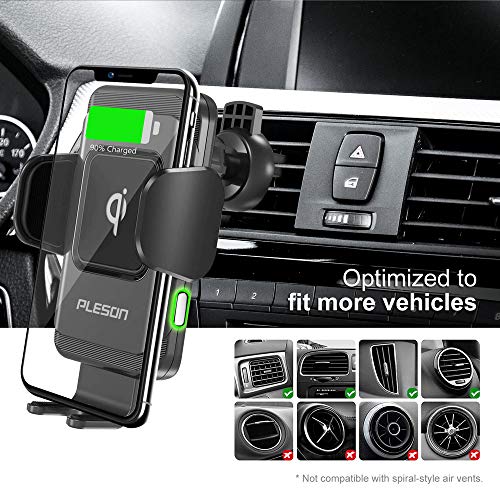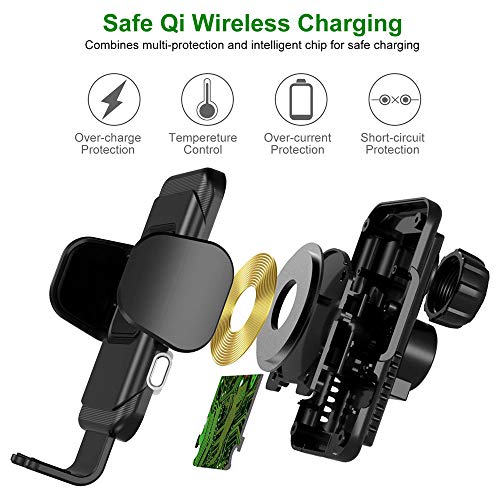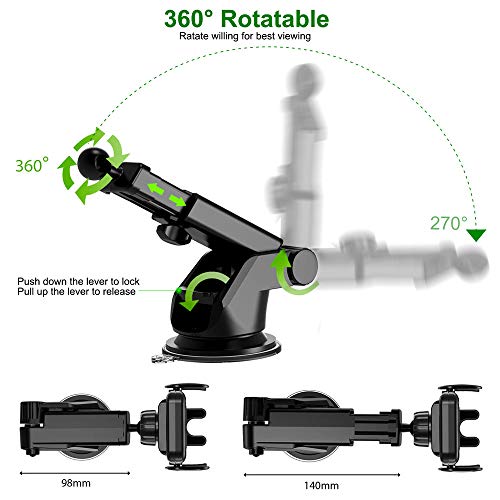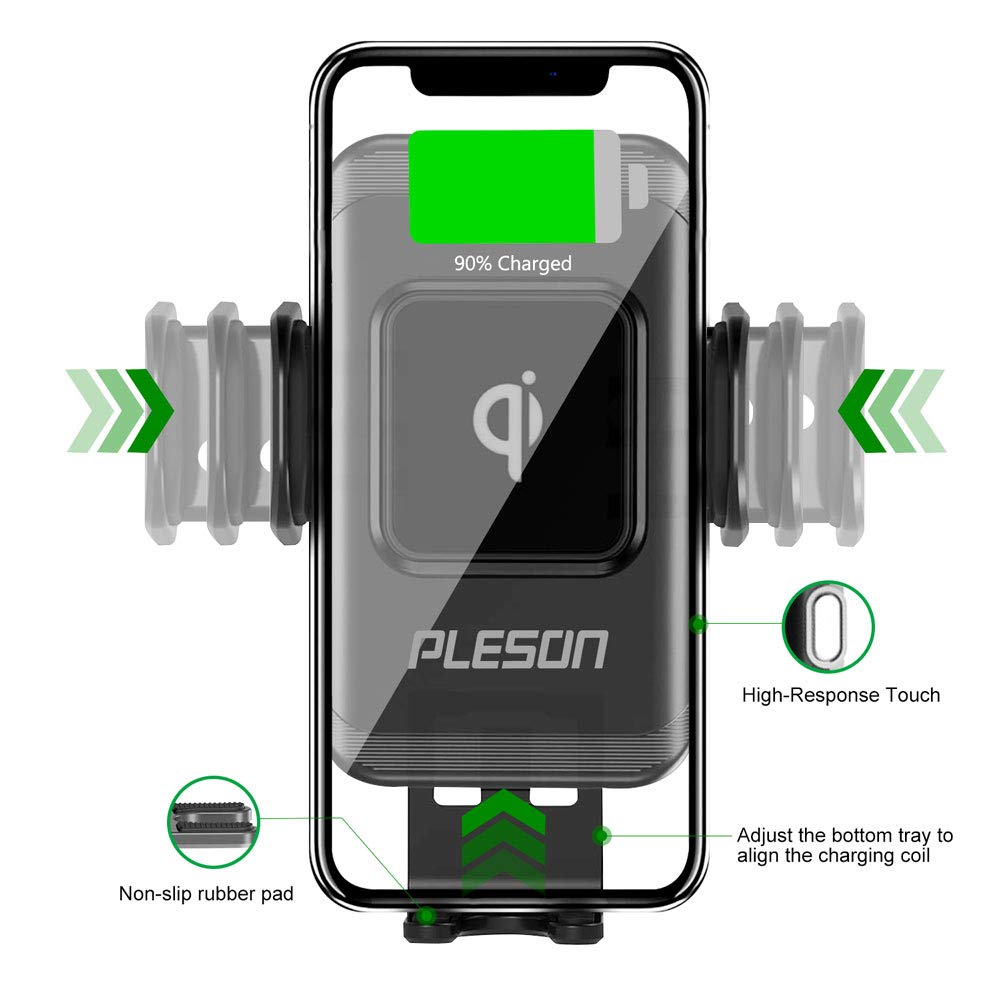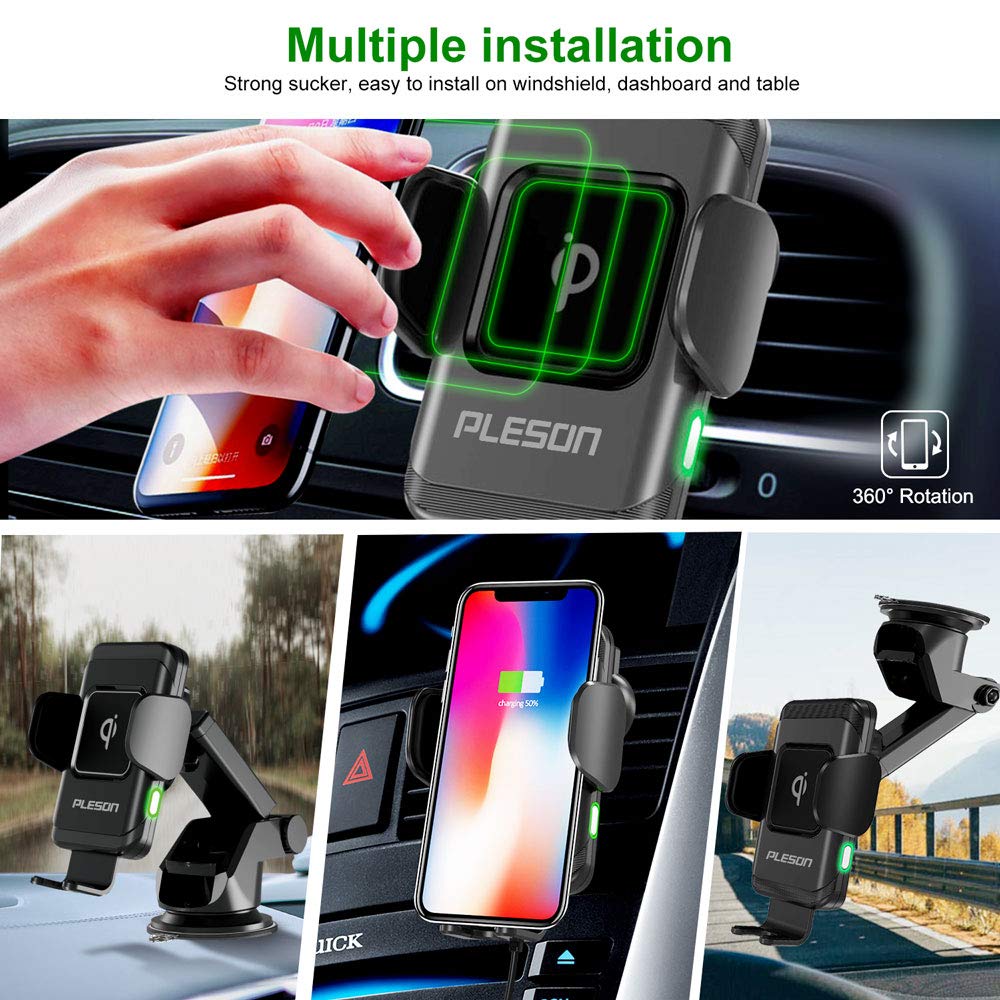 Go to Amazon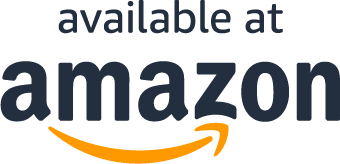 Read More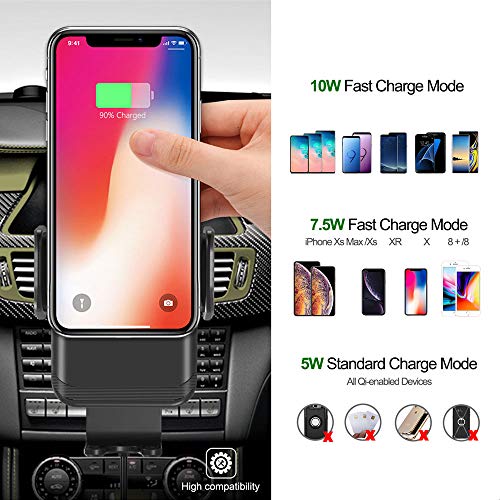 About the product
[What are the customers most concerned about?] Our comprehensive market survey has concluded that customers have 2 main concerns: 1) "What models of phones are compatible with this charger?" and 2) "Can phones be charged while still in their cases?" Knowing this, we are proud to guarantee that the Pleson Qi Car Wireless Charger is the market's best answer to these concerns. The Pleson Qi Car Wireless Charger is compatible with ALL Qi-enabled devices.
[Does it support fast charging? How do I enable fast charging?] Yes, The Pleson Qi Car Wireless Charger is Qi-certified and supports fast charging. It also adopts a brand new responsive smart chip to regulate the voltage and temperature of charging. Additionally, the smart chip automatically detects foreign objects and selects optimal charging performances between 10W and 5W speeds depending on phone hardware and software. Note: Fast charging requires a QC3.0 car charge adapter.
[Want a TOP charging experience?] Choose Pleson. Pleson Combines a reliable and safe phone holder with an inductive charging station. The holder is offered as an air vent or dashboard mount. The dashboard mount option features an adjustable arm with 360° ball joint flexibility to ensure the best angles for safe driving. Alternatively, you can mount the charger on an air vent making phone calls and GPS navigation more convenient than ever. Free your hands right now.
[One-button Automatic Fast Charging] The Pleson Qi Car Wireless Charger features our revolutionary Electric-Clamp technology which allows one hand operation thanks to its built-in advanced sensors. Simply place your phone in the holder and the wireless charger mount automatically clamps tight and begins charging. Release is just as easy. One touch of the buttons on the mount's sides releases the phone. Clamp expands from 5cm to 7.5cm to adapt to various sizes of Qi-enable devices.
[Why choose Pleson?] At Pleson we take great pride in our quality and standards. Each and every Pleson device is CE, Qi and ROHS certified. Choose Pleson if you demand quality, comfort, and reliability. We provide an 18-month Super Warranty for each purchase. If you ever have any questions about a Pleson device, please contact us for immediate personal support and customer satisfaction. Our professional customer service team is here 24/7 for you.
What Our Customers Are Saying
very good
The new car I just bought is very convenient to use and of high quality. I like it very much
Suction cup on this cell holder is amazing
5 stars for the fact the suction cup is as strong as it is. My dash has a textured feel and it still sticks to it without a problem. The QI aspect works well, I have personally had faster qi chargers however their securing arm was terrible and my phone would fall hence we buying another. The phone holder is a clear 5 stars while the qi charging is a 4 star in my opinion. Very happy with purchase.
Great car charger
This works great for everyone who rides in my car. A few people have had to take their cases off to use the charger, but with my thin case, this hasn't been an issue. I think it works quickly and it's incredibly convenient to not have a cord hanging down - I can just pop it in/out getting into and out of the car
Questions?
Does this include free shipping?
Do I have to take my phone case off to charge on this?
What's your warranty policy?