An Exclusive Offer For You
Whey and Collagen Protein Powder - High Protein with Glutamine, Fast Absorption, Joint Support, Quicker Recovery, Lean Muscle - All in One Nutritional Sports Drink for Men and Women - (Vanilla)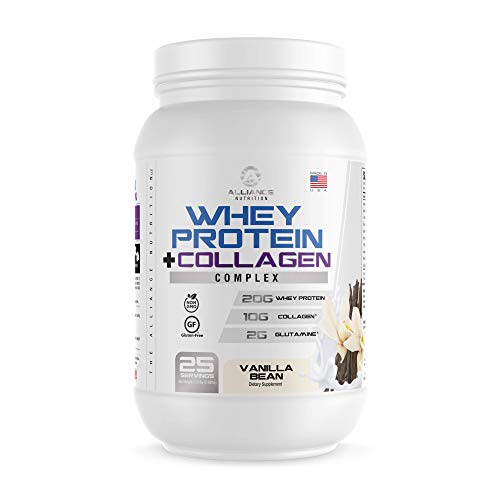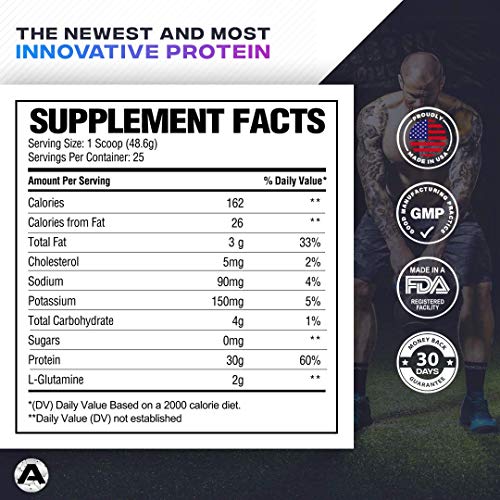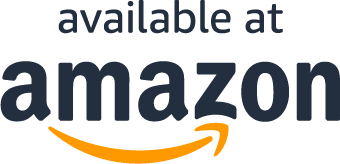 About the product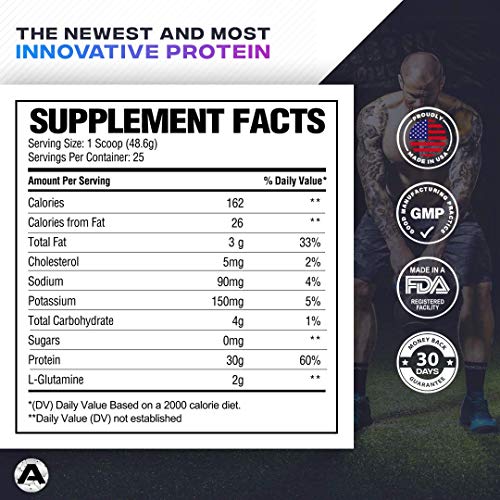 WHEY + COLLAGEN - Whey to help build muscle and collagen to assist repairing your gut.
SUPERIOR TASTE – Enjoy 30 grams of fast-absorbing protein with no bad after taste. Enjoy a rich, smooth, and creamy easy to clean shake every time!
RECOVERY – Whey concentrate and isolate plus collagen and glutamine can help your muscles recover after intense workouts.
100% SATISFACTION GUARANTEE: The Alliance Nutrition products are backed by a 30-day full money-back guarantee.

What Our Customers Are Saying
One of the BEST tasting whey protein out there. PERIOD!
I was introduced to the brand The Alliance Nutrition a while ago by a friend. Before I had tried several brands of supplements but I wasn't crazy about their flavors, they all had a profound chemical taste. So, I stopped buying protein powders for some time, Until a friend gave me a try of one of his supplement he was trying.that supplement was this whey protein powder. I asked him for the brand and protein name so I can buy them.First of all, the flavor is AMAZING! its literary drinking a vanilla milkshake with 1000+ calories per service HAHA!the flavor is definitely a number one factor but this protein shines all around.Second, addition of Collagen and Glutamine is the cherry on top. Why buy separate supplements when you can get pretty much 3 in 1??Now, I needed to test this bad boy and see some results. I got on the scale and took measurements of my body to compare a few weeks after. The results were quite impressive in combination with a fat burner by the same company (Prime Burn XL).I gained a total of 5lb of lean muscle and I slimmed down at the same time. Impressive results due to the Coronavirus pandemic and the restrictions of the gyms being closed but consistency and hard work was paying off with my new workout routine.Lastly, I must admit I am having 2 dosis of the protein powder a day with my meals. Again consistency is key.So far I'm loving the protein powder and how GOOD it tastes but most important how this is helping me hit those macros and helping getting those gains!Now, I want YOU! YES YOU!!!!! to try it and I know you wont be dissapointed!
Good protein for a solid price
Excellent protein with a great taste for a respectable price. Although there are cheaper alternatives, protein powder is not one of the things I skimp on, and I would highly recommend this product for building muscle and workout recovery
New favorite protein powder.
Great flavor and with an amazing price point for all the healthy ingredients.
Great flavor, no aftertaste.
This protein powder mixes well, taste good, and doesn't have a strong protein aftertaste you can find in a lot of whey supplements. The collagen is a nice addition too as it helps the appearance of the skin along with many other benefits. I would highly recommend this product.
Questions?
Does this include free shipping?