Holiday Sales Week!
❤️USDA Organic - Dried Elderberry 💪

Make your own Elderberry Syrup at home to fight cold & flu season;
Anti-Inflammation
Anti-Viral
Boost Immune System
Respiratory Function
Increase Digestion
Packed with Vitamin C, A, E
USDA Certified Organic
Order on Amazon now before the price increases!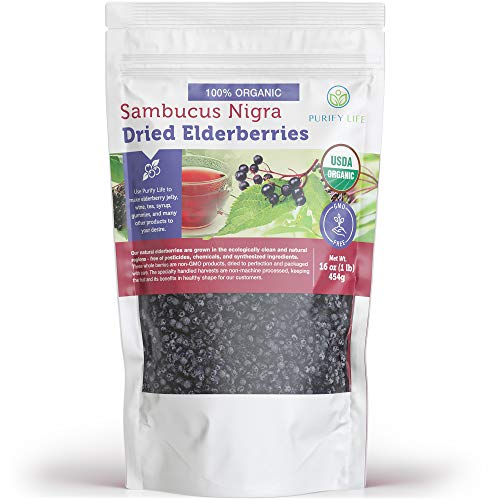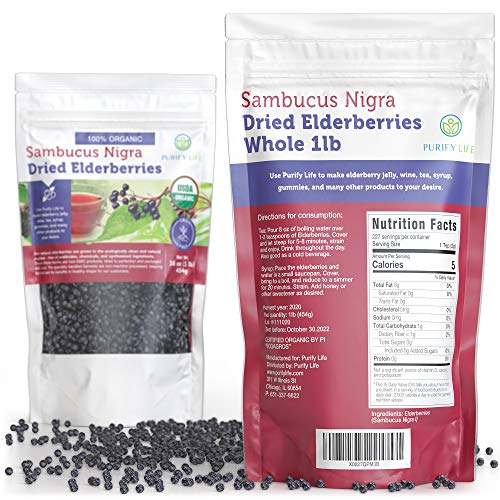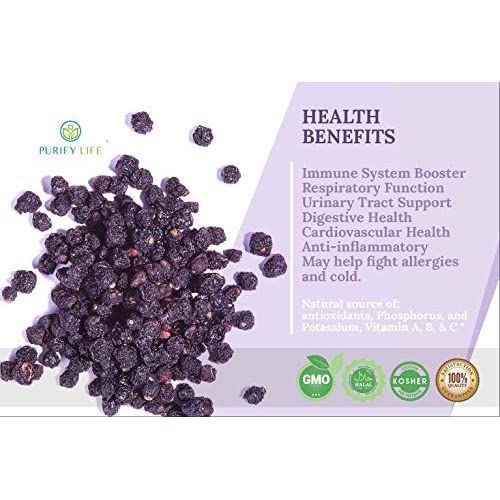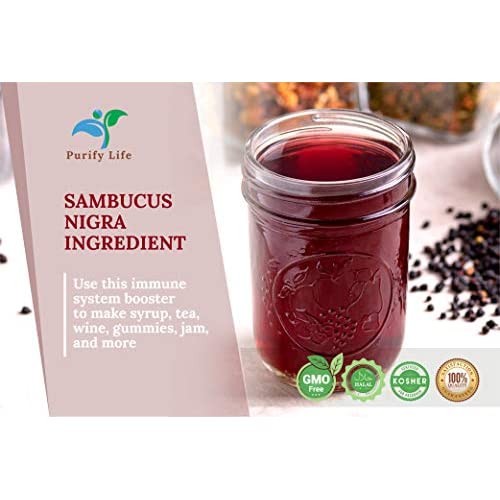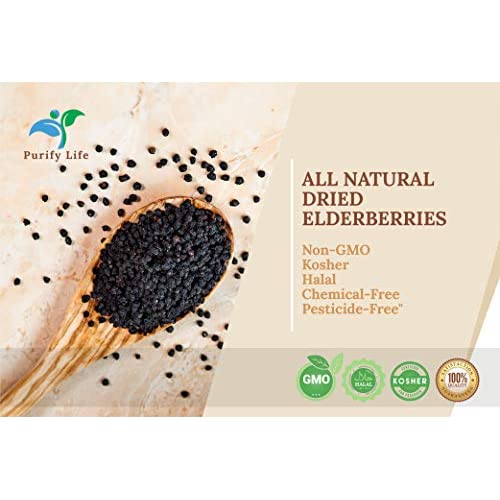 Go to Amazon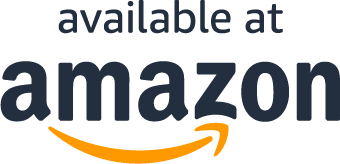 About the product
USDA CERTIFIED ORGANIC: These whole dried elderberries are non-irradiated, naturally grown, harvested, and processed to maintain the original health benefits of the sambucus nigra flower. They are GMO-Free, Chemical Free, and are processed in the most natural way. Enjoy high quality at an affordable price.
MULTIPLE USES: Make elderberry syrup, jelly, pies, pastries, gummies, wine, tea, and much more with these dry berries. Enjoy the fruity aroma of the super fruit while you're making your own batch at home!
SUPER ANTIOXIDANT: Elderberries are an immune system booster, and are higher in flavonoids than blueberries, cranberries, goji berries and blackberries. This is due to chemical compounds called anthocyanidins, which are known to have immuno-stimulant effects on your system. They're also anti-inflammotory which cures sinus infection symptoms, promotes urination and bowel moments, and has natural diuretic effects.
EUROPEAN ORIGIN: These are imported in bulk from Ukraine and distributed in the USA. The quantity is one pound of organic berry that has been carefully processed and harvested to avoid stems and seeds. No stems mean no holes in the bag, and no extra weight in the bag that gets thrown away as waste. Enjoy a full bag of this super fruit at the best price on the market.
90 DAY WARRANTY: The Purify Promise - We offer a money-back guarantee, that if you do not enjoy our products you may return them for a full refund, no hassle. Message us for support as we are available around the clock!
What Our Customers Are Saying
Elderberry Syrup
I used this to make my instant pot Elderberry syrup. It is simple and convenient because I know I can always have these dried elderberries on hand.
Excellent
So grateful. Made perfect syrup. Wonderful product!
nice find
It is a nice quantity and great quality. I made elderberry syrup in a small batch. I also simmer in a stove top tea kettle a small spoon of elderberry for 45 minutes and then add a licorice tea bag for another 10 minutes.
Recomendado.
Me lo recommendaron para fortalecer el sistema inmune y me pareció excellent.
Elderberries for syrup
Thanks for great product
Splendid
Pleasant tasting. Thwarted serious cold and helped me fight it off. Definitely reordering.
Questions?
Does this include free shipping?