An Exclusive Offer For You
Nootropics Energy Supplement, Focus Factor with Mood Boost and Peak Brain Support, Enhance Performance at Work or Personal Life with Theacrine by The Alliance Nutrition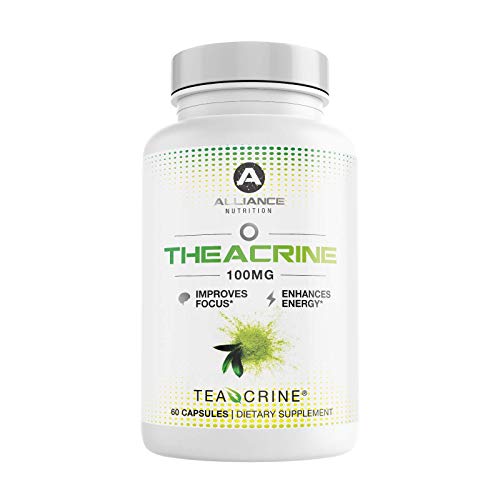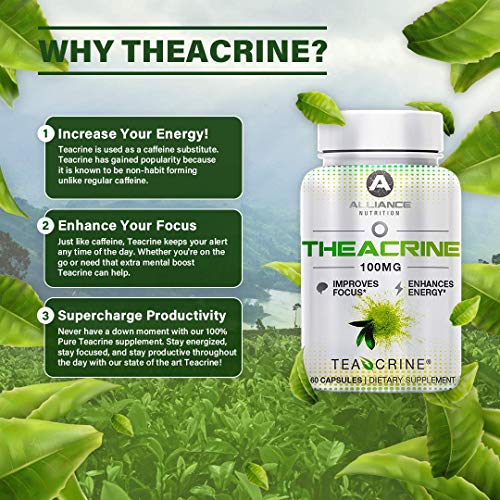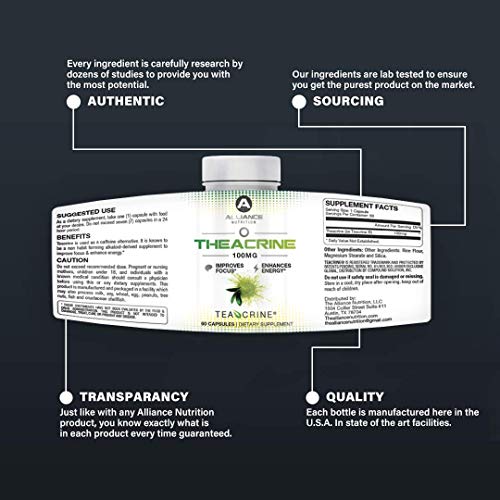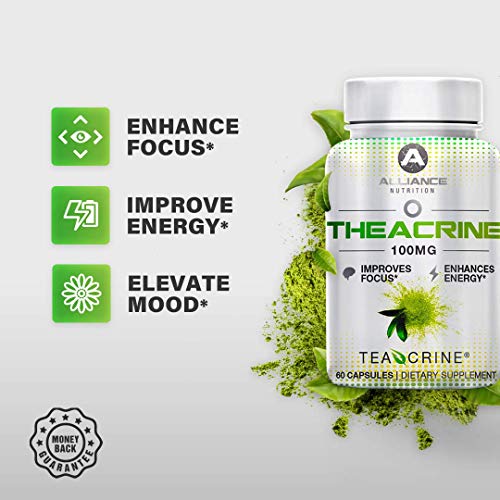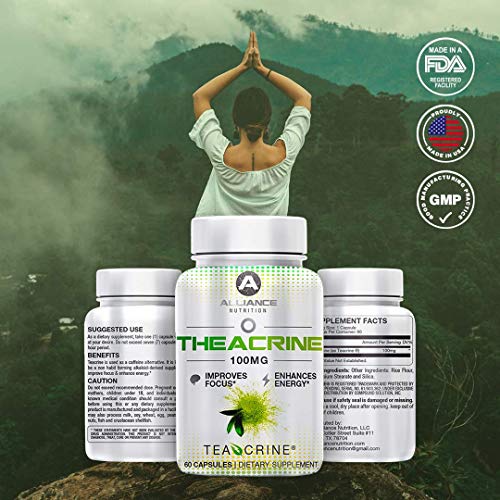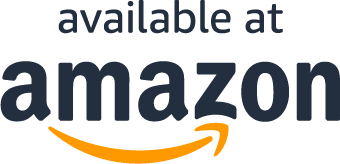 About the product
✅ INCREASE ENERGY – Are you trying to reduce your caffeine intake? Our Theacrine supplement will help! You'll get rid of the jittery hands that come from all those cups of coffee. You'll feel ALERT and FOCUSED throughout the workday helping you improve productivity!
✅ ENHANCE FOCUS – Ditch the Adderall! Our natural 100% teacrine alpha brain alternative will leave you with consistent energy all day. Replace your caffeine addiction with our focus factor and without feeling the late-afternoon crash. Improve your concentration without feeling wired!
✅ IMPROVE MOOD – Get more checked off your list each day! Most people who take nootropics are looking for an energy-boosting supplement but then feel groggy afterward. Our mood boost supplement will keep you awake and alert without any sleepy or dizzying side effects.
✅ STAY PRODUCTIVE – Did you know the tolerance to theacrine builds at a much slower pace than the tolerance to caffeine? This means you can enjoy brain support for things like stamina, focus, and mood for a much longer period of time!
✅ 100% MONEY-BACK GUARANTEE- The Alliance Nutrition takes pride in making state of the art Protein Powders that taste amazing! Our products are proudly made right here in the USA, in a cGMP facility and backed with a 100% money-back guarantee.
What Our Customers Are Saying
AMAZING!!
I bought these nearing finals season because I was tired of drinking coffee, the weight gain associated with it, and overall having to wait until I finished the drink to start to feel wired. These pills work so well! I would take one when I noticed myself getting tired/weary, and I noticed that I began to focus for about a couple of hours. This product works really well if sugar in coffee makes you tired, you want to try a new way to focus, and worry about the side effects of certain caffeine products. I highly recommend for everyone!
Just what I was looking for
I like this product a lot, I bought it after I did a little research on Teacrine. I needed something to boost my energy without increasing my blood pressure, and so far this product is doing just that. If I take only one pill in the morning before work I get a nice little energy kick that lasts for hours without that crazy feeling of my veins trying to pop through my neck lol. I am almost done with my first bottle, and as I stated earlier, so far so good, I am a very happy customer.
All day energy no peaks no valleys
I like the consistent energy i get throughout the day. I still have my morning cup of coffee, but have no need for cup number 2-5! I take one in the morning M-F along with my vitamins and take an extra one if I am waking up extra early to work on side projects or OT. Highly recommend as someone who has abused espresso and has taken adderall.
Must have
Great product! Has worked well for me. I got to the point where I was getting jittery and my hands were shaky because of my coffee consumption. Been using this for two weeks and it's become a great alternative. I don't have the urge for coffee anymore. Thank you.
I can skip my morning coffee!
I've been interested in neutropics for a while now and I've tried a whole mess of them. Theacrine has made its way to the top of my list. I feel alert and focused throughout the work day and it has allowed me to skip my morning coffee.
Energy on point
This product is amazing. I follow alliance nutrition religiously and their products never fail
Questions?
Does this include free shipping?