An Exclusive Offer For You
The World Book Encyclopedia 2019, 22 Volume Set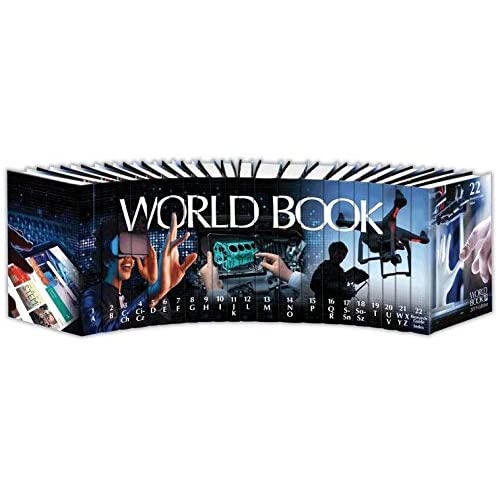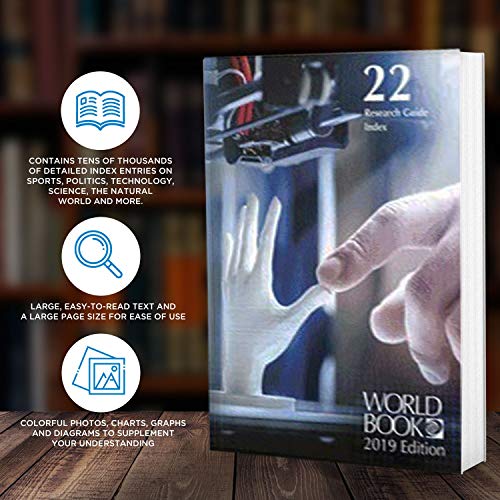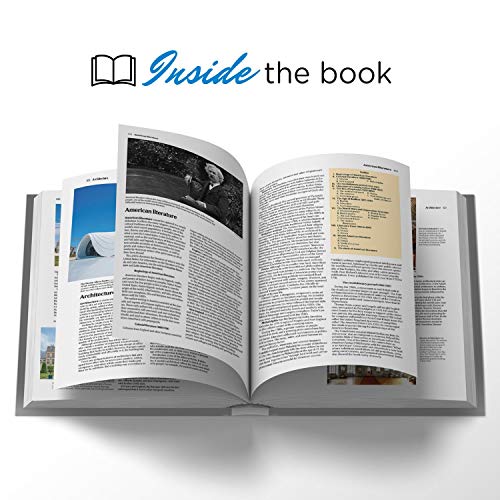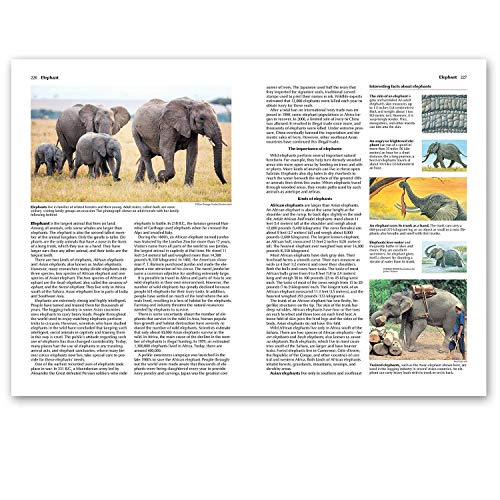 About the product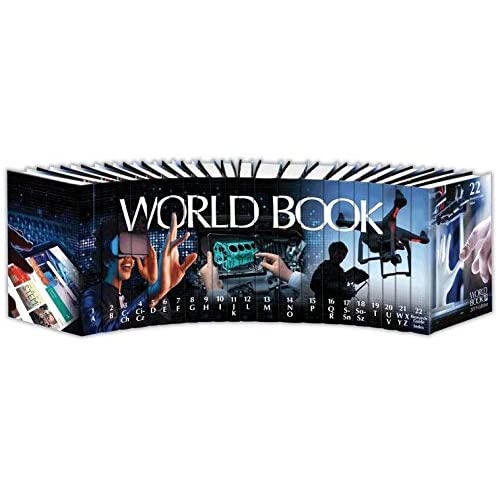 Key Product Features

Over 1,200 new and revised articles, including North Korea, drones, virtual reality and the royal wedding of Prince Harry to Meghan Markle
New biographies of actors, directors, musicians, authors, and politicians, including Jeffrey Bezos and Elon Musk
Sports updates for outcomes of major tournaments and races, including the 2018 Winter Olympic Games and FIFA World Cup
Recent outcomes of national elections around the world
Current census and economic data for U.S. and around the world
Description

The 2019 edition of The World Book Encyclopedia is your pass to a world of learning and exploration. In 22 hard-cover volumes full of accurate and trustworthy facts, the encyclopedia set provides the most up-to-date information in formats specially-tailored for school-aged learners. Sharpen critical thinking, hone research skills, dive deeply into fascinating subjects, and round-out classroom curricula with expertly-written, unbiased articles. Tens of thousands of index entries make it easy for you to find information wherever it is in the set. Abundant colorful photos, diagrams, charts, tables, and maps supplement the easy-to-read text. Along with the 17,000 articles is useful advice about studying and report writing for elementary through intermediate grades students.
What Our Customers Are Saying
Very good value
I bought the 2019 version. Regular price was normally $999 USD but marked down to $499 USD on their website. I got these for even less at $490 Canadian dollars plus free shipping with Amazon Prime. Arrived within 3 days from ordering. Quality is excellent. Print is small, but that is common among reference books like these. Not many companies still making print encyclopedias - and I enjoy leafing through them, rather than being on the computer, or phone all day searching on browsers.
Print encyclopedias
I bought this print encyclopedia for my five kids. I also enjoy browsing. Very high quality paper and printing, and fast shipping. And 100% click bait free!
It's like Google or the Internet -- but better!!
I was sick of my 11 year old telling me the only way she could look something up was to be on a computer. "In my day.." I started in on a lesson about how we used to have card catalogs, and libraries. So this was a bit of a pricy investment, but after seeing the World Book in the town library, and the quality of the articles and pictures, I decided to make a sacrifice for my kids and get this onto my shelf at home.Now I tell my kids to go look it up first in the encyclopedia and come to me if we need to "google" something. I catch my daughter sometimes looking through it randomly to discover things (something you can't do on the internet easily...).In this fast paced, immediate gratification world one would think that Encyclopedias, let alone "dead tree" versions of books, have no place anymore, but when there's a major power outage me and my family will be laughing at you all as we're able to research things about the world by candlelight and you will all be sobbing. World Book did a really great job with this edition and I can't recommend it enough!!
This is a great edition of WB
This is a great edition of WB. I had a 1977 edition, so it was good to have something more up-to-date. They even have 6 pages on the 2016 federal election of Donald Trump, which is remarkable, as the publication month and date is November, 2016! The spine art is beautiful.
Colorful, accurate, readable for all ages, this is the standard (even if last year's)
Colorful, accurate, readable for all ages, this is the standard random-access no-power-required reference work. There are times when looking something up online is good, but times when consulting multiple works/entries from an authoritative accurate well-written sources is better and can be easily shown/shared - for this the WorldBook excels. I don't update often, but replacing a Comptons with this had been good. (The Comptons replaced my previous WorldBook set of years back.)
Questions?
Does this include free shipping?