Curry & Rice
Fully Cooked
Ready to eat

Authentic blend of black lentil and red kidney beans that are slowly cooked overnight with topped cream and butter and served with basmati rice popularly known as Dal Makhani

Dishes ready in 90 Seconds, healthy, comfortable and rich.
No preservatives, Natural ingredients.💯
Pack of 3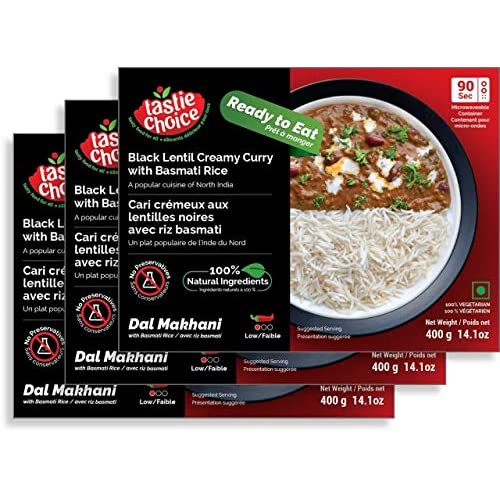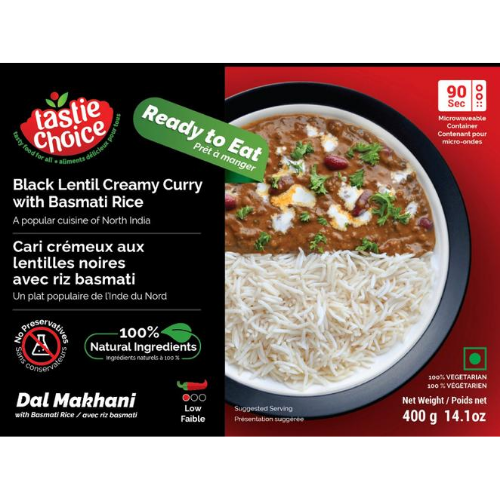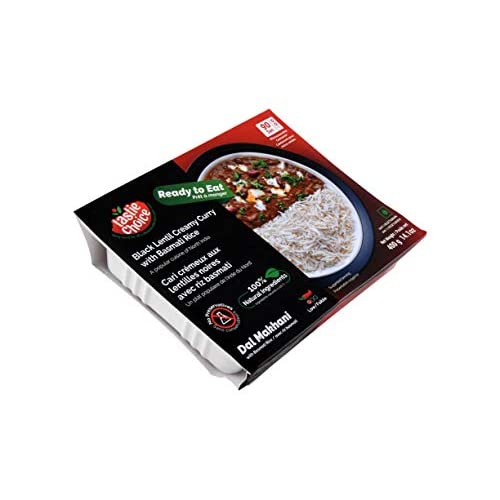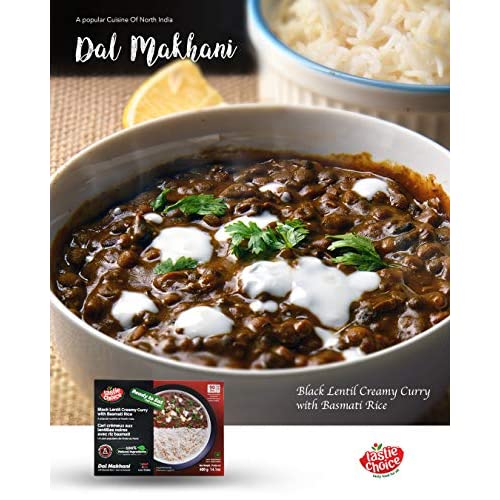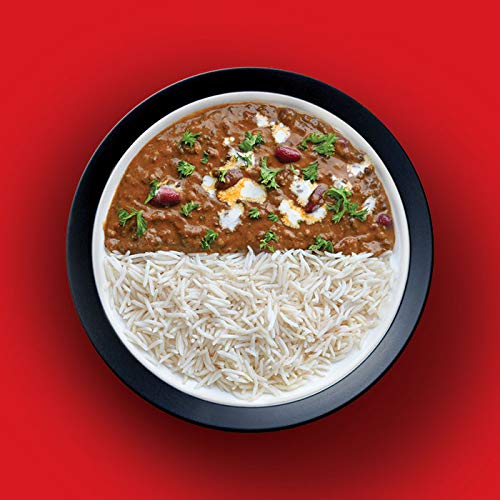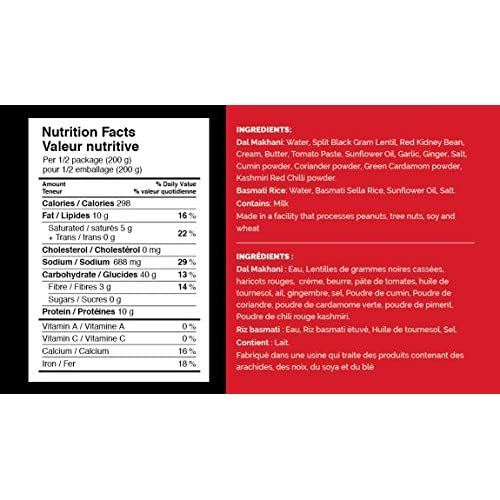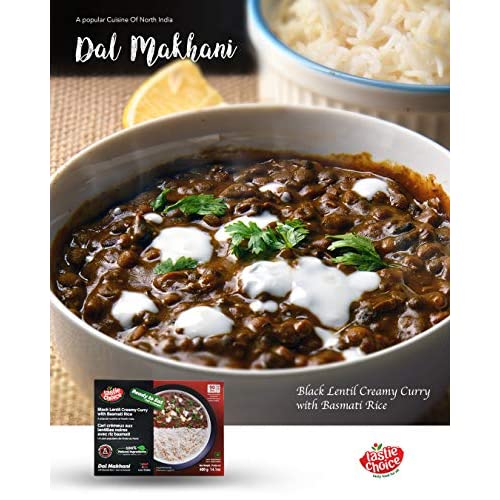 Dishes ready in 90 Seconds, healthy, comfortable and rich.
Vegetarian Meals, Low spice level, Natural Ingredients,No preservatives,Ready in 90s.
EASY AND DELICIOUS: Tastie choice's Entrees make it easier than ever to have the delicious flavors of curries. Toss the Trays into the microwave for 90 seconds then enjoy your delicious, spice-balanced meal.
BOLD SPICES: Tastie choice's Authentic blend of black lentil and red kidney beans that are slowly cooked overnight with topped cream and butter and served with basmati rice popularly known as Dal Makhani.
ANCIENT TRADITIONS: Flavorful Indian recipes have evolved over thousands of years. We've taken this wisdom and sealed it in a convenient package. Our fresh vegetable and lentil Entrées deliver you centuries of taste in less than 90 seconds.
FAST, FLAVORFUL, ALL NATURAL: For close to 20 years, Tastie choice has been making fast, flavorful and all natural ethnic food - including entrees and rice - to delight consumers, with a focus on supporting local farms and protecting the environment.
Questions?
Does this include free shipping?