Swoofe 7-Pack Sale!
Reusable Beeswax Wraps
Ditch toxic plastic wraps in favor of Swoofe Reusable Beeswax Food Wraps! Our 7-Pack of eco-friendly wraps lock in food freshness & also help protect the environment!
$18.95
Go to Amazon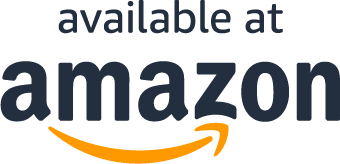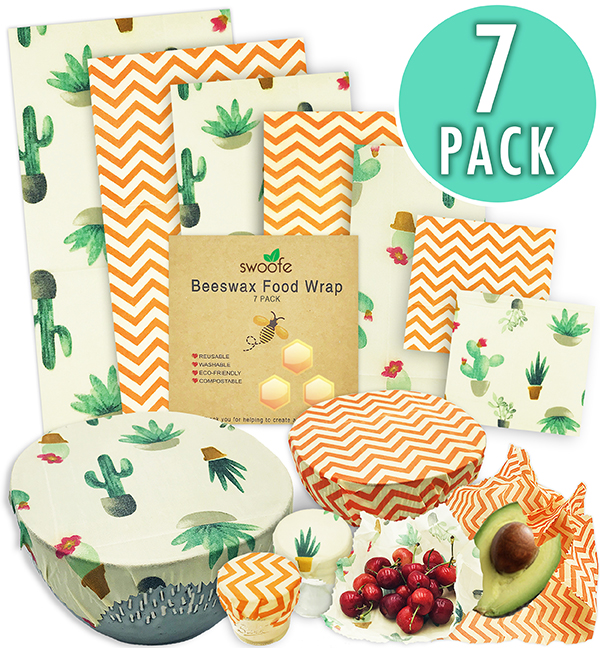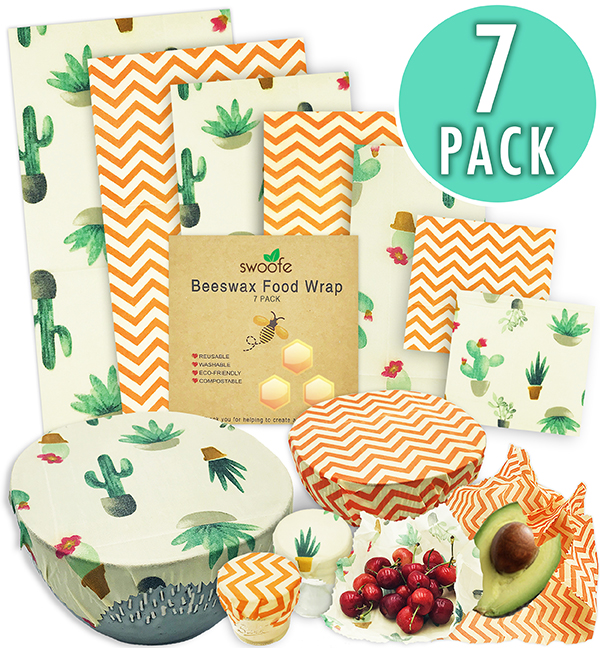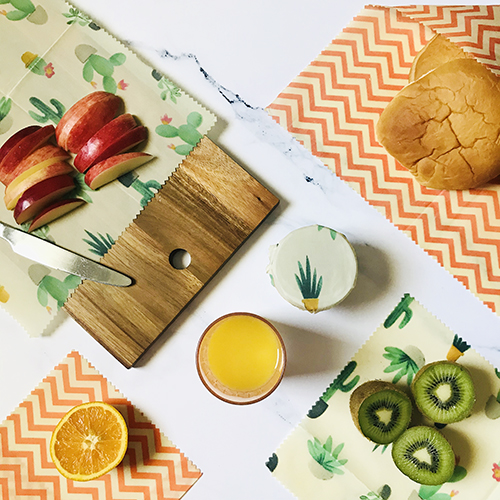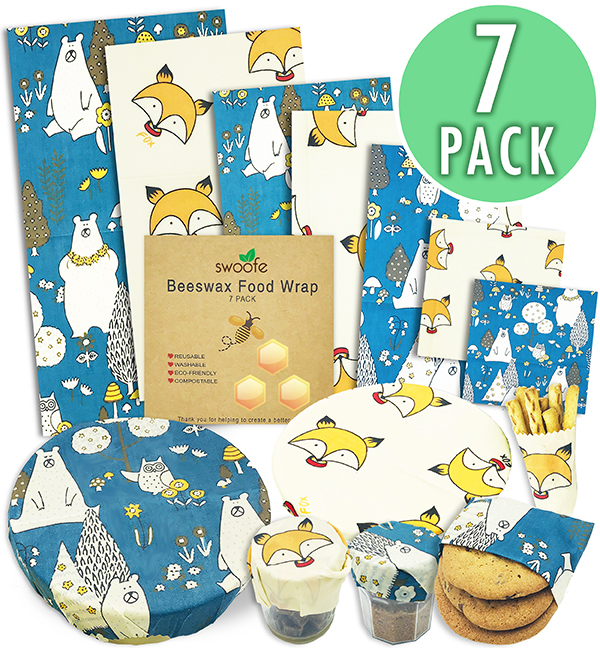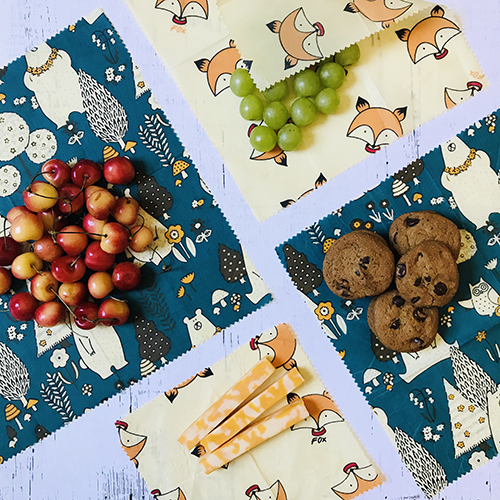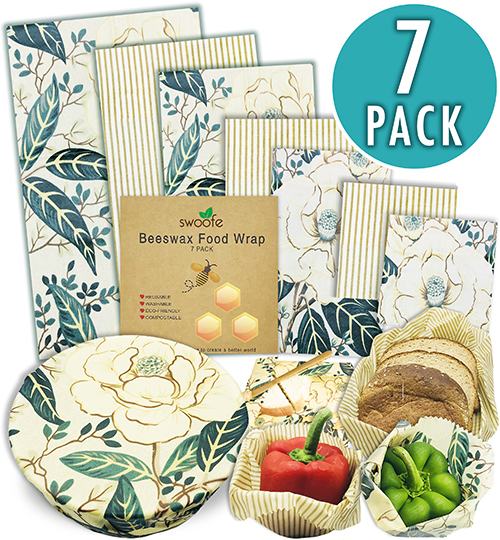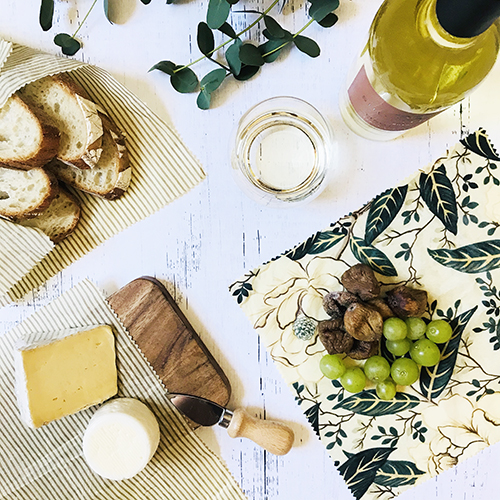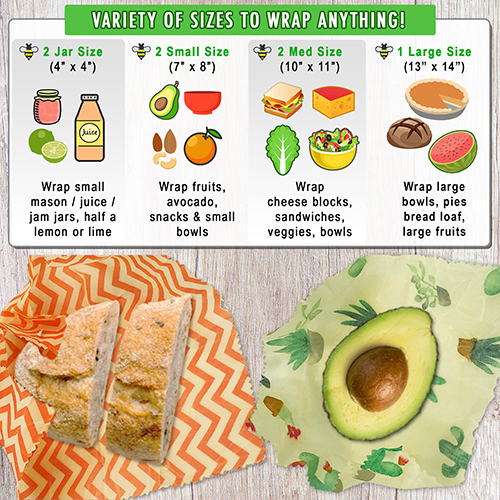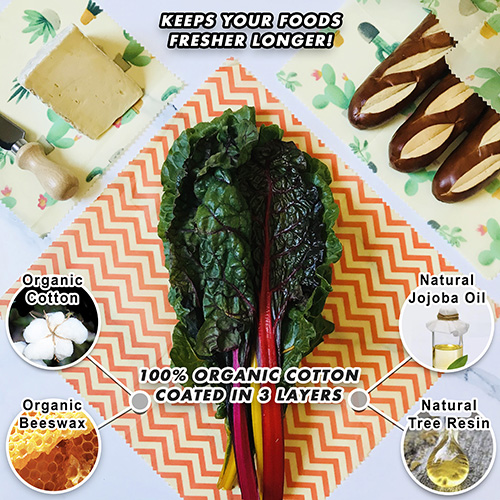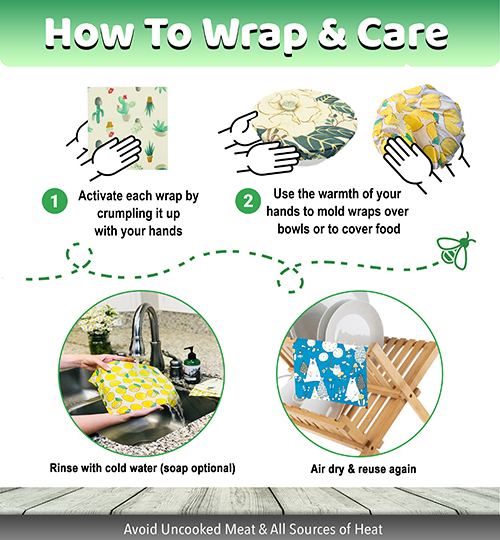 Go to Amazon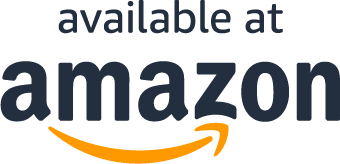 Read More
Why Choose Swoofe Beeswax Wraps?
⭐ FEATURED IN 'PARENTS' MAGAZINE! 
Parents Magazine selected Swoofe Beeswax Wraps as their Top "Eco Food Finds" of 2020. A trusted product for the entire family! 

❤️ KEEP YOUR FOOD FRESH LONGER!
Our wraps are made of 100% Certified Organic Cotton, Natural Beeswax, Jojoba Oil & Tree Resin. Not only safe to use but beeswax + jojoba oil have natural antibacterial properties that keep germs at bay and help your food staying fresher longer!

🌎 ECO-FRIENDLY, SAFE & ALL NATURAL
Compared to plastic food wraps, our Beeswax Wraps are completely plastic free, non-toxic & biodegradable. Natural ingredients keep nasties from leaching into your food while being stored. Tree Resin gives our wraps a natural adhesive making sure your food is sealed tight!

♻️ WRAP, RINSE & REUSE!
Rather than using cling film or foil that you will throw away after one use, our wraps can be rinsed in cold water and are ready for use again!

EACH PACK CONTAINS:
🐝 7 Reusable Beeswax Food Wraps
🐝 2 Jar Size (4x4"), 2 Small (7x8"), 2 Medium (10x11"), 1 Large (13x14")
🐝 Care Instructions + Compostable Packaging
What Our Customers Say
Best way to ditch plastic wrap!
I love these! I can cover leftover food without breaking out the plastic wrap, which is awesome! I love that these are reusable and there are seriously endless amounts of uses for them! Such a great product, I'll for sure be buying more of these!
Reusable Food Wraps A++
I was on the fence about ordering these due to some of the review and complaints of the odor associated with them. While the wraps do a have a mild odor, I have not found that to transfer to the food that I have covered with these.
I was skeptical but I like it
I wasn't sure about these wraps, but a friend encouraged me to give them a try. I was pleasantly surprised and really like them. They adhere to containers better than Saran wrap and keep food fresh. They're also easy to clean and aren't as sticky as I thought they were going to be. I'm super glad I gave them a try.
So glad we got these!
They keep the food fresh and are so easy to use and clean.The best thing is that they're environmentally friendly!Oh, also love the patterns, they look so cute. Our little ones love them with their lunches.Will definitely buy again & get some as gifts to my eco-conscious friends.
Natural and Eco Friendly!
First time trying beeswax food wrap and I LOVE it! I love that this is a safer, natural alternative to plastic wraps. We are using this daily for wrapping foods up for lunches and storing food around the house. The cute patterns are just adorable! I'm so happy to be using less plastic baggies.
Questions?
Why are you promoting this product?
What are Swoofe wraps made out of?
Are they really reusable & how long do they last for?
How do Swoofe wraps work?
What sizes do I get in each pack?
Is there certain things to avoid with these wraps?
Purchasing of the product is through Amazon.com?
Does this include free shipping?