An Exclusive Offer For You
SUN9SE 24W UV/LED Professional Nail Dryer and Polish/Gel Curing Lamp Kit with 1 Set of Red Nail Gel Polish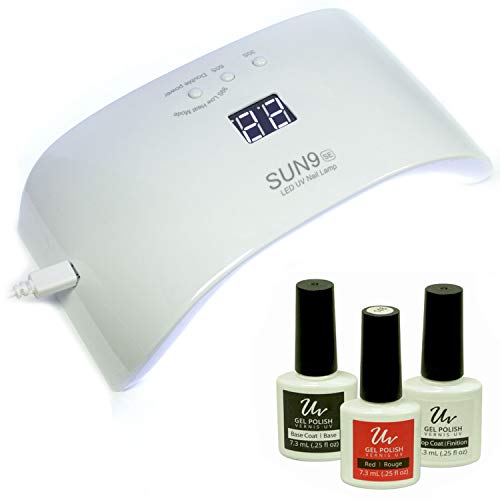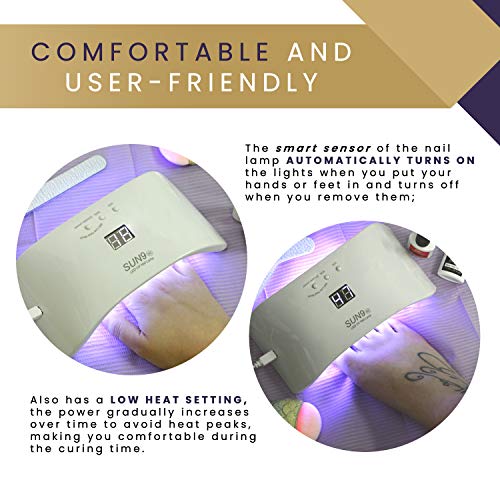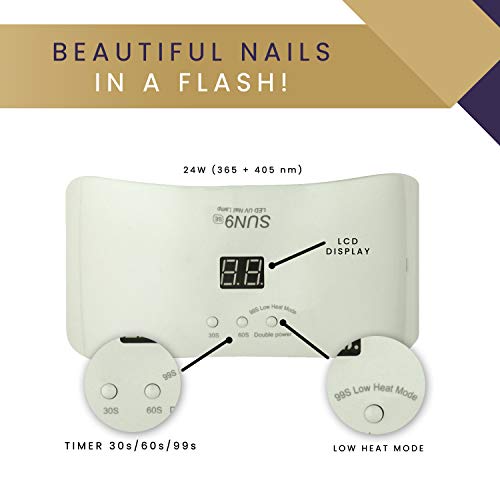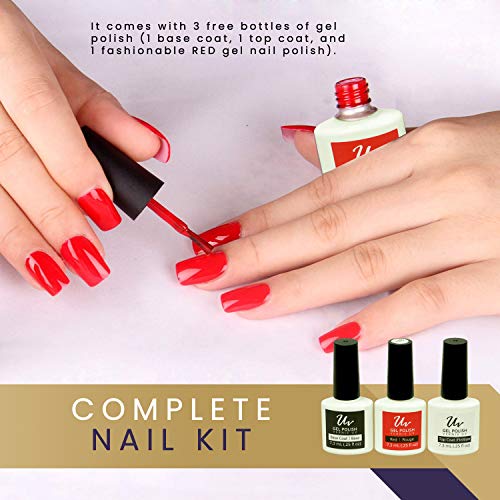 About the product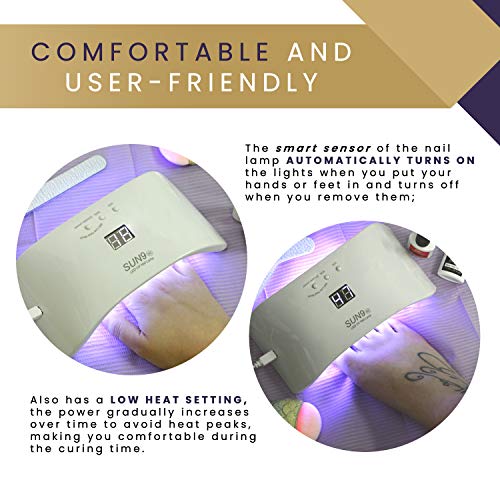 Complete Nail Kit: Whether if you are a nail technician or if you just want to do your own manicure/pedicure at home, this is the perfect kit for you. The lamp can cure both UV and LED nail gel products such as base coat, top coat, color gel, hard gel, builder gel, sculpture gel etc. It comes with 3 free bottles of gel polish (1 base coat, 1 top coat, and 1 fashionable RED gel nail polish).
Beautiful nails in a flash: You want gorgeous nails, but don't want to wait forever, with its 24 UV/LED light beads, this lamp will cut down the drying/curing time of your nails, their strategic position allows you to cure 5 fingers or toes simultaneously. The big LCD screen lets you set curing time with 3 timer setting (30s / 60s / 99s) and at the same time shows a countdown timer.
Comfortable and User-Friendly: To make it even more pleasant and easier for you, the smart sensor of the nail lamp automatically turns on the lights when you put your hands or feet in and turns off when you remove them; also has a low heat setting, the power gradually increases over time to avoid heat peaks, making you comfortable during the curing time.
Long-lasting Beauty everywhere anytime: You could enjoy it for a very long time, this UV/LED lamp has 50,000 hours life-span; it comes with its own power socket which is also USB compatible; very convenient, its portable and lightweight design is perfect for home and professional use.
Enjoy a risk-free experience: Get peace of mind with our exceptional customer service. We are committed to providing 100% satisfaction to all our customers and we give priority to providing you with the best product available on the market.
Questions?
Does this include free shipping?