An Exclusive Offer For You
Star Wars Display Case – Fit with 3.75 Inches Star Wars Vintage Collection & Gi-Joe Carded Action Figures –25 Scratch and UV Resistant Blister Pack PET Protector by Evoretro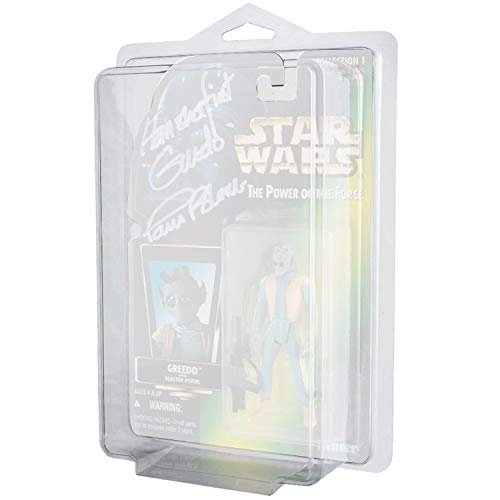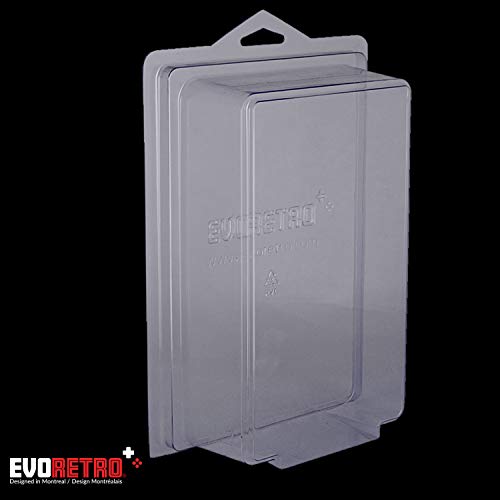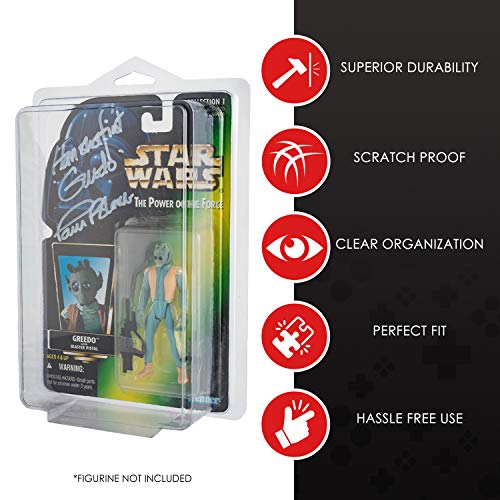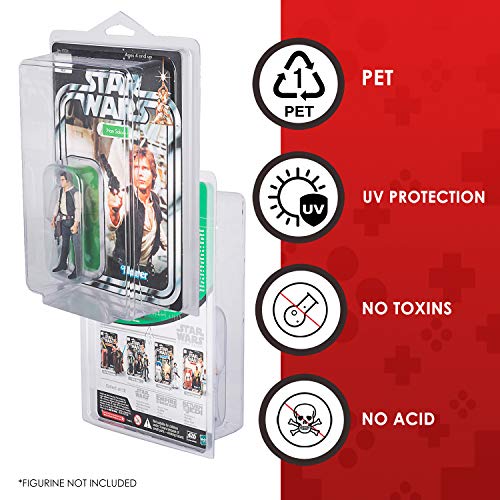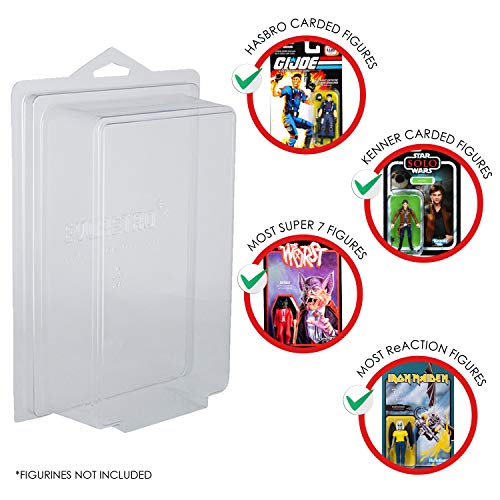 About the product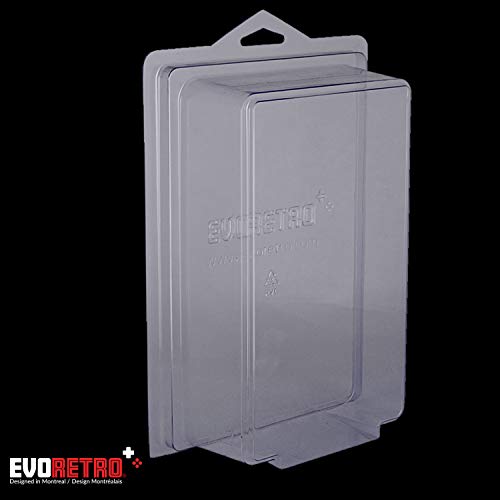 🎮CLEAR ORANIZATION : Our display case for collectibles are easily stack and showcase your precious collection while keeping all your carded figures in pristine condition, protected from dust and fingerprints .We made our scratch-resistant cases clear so it's easier to read labels when they're organized neatly on a shelf or display rack.
🎮HASSLE FREE TO USE: These action figure display cases are shipped stacked to save space and are locked into place and ready to use, you can simply place your figurines or any of your collection inside of the case and it will be protected from dust and ready for display.
🎮SUPERIOR DURABILITY: Our switch games cases are made of high-quality PET, these protectors have high tensile strength and extreme scratch resistance outer layer which also has a thin layer of UV resistant film to protect your figurines from UV rays and ensure color preservation. It has a removable protective film that easy to peel and scratch-proof.
🎮PERFECT FIT: These display cases comes in a perfect size of 6" x 9" x 2 1/4". It was designed for Hasbro, Kenner Carded, Star Wars Carded Figures, GI Joe, Super 7, and ReAction Carded Action Figurines. Perfectly fits of a wide variety of carded action figurines.
What Our Customers Are Saying
Great product!
Product is great for 3.75" GI Joe card and bubbles. These arrived and I had an issue with a few of them seeming to be warped or perhaps damaged in shipping. The seller actually reached out to me to ensure the item was to my satisfaction even before I could contact them and when I alerted them to the issue, they were lightning fast to get it remedied for me. I highly recommend these and this seller in particular. Thank you very much.
Works fine - good value for your dollar. Only game in Canada
Worked as advertised - be careful - they are packed tight and you have to wiggle them out. If you pull too hard they will crack
Safe Joes
Delivery was on time and product is perfect. I Used it for some original 1988 gi joes and some Star Wars from the 90s.
Mario retro
J'ai adorer mario retro ! Rapide et efficace! J'adore
Satisfait
Bon prix, envoie rapide et bien emballé!
Keep your carded figures mint
These cases are a great way to keep your star wars vintage collection figures in mint condition. Cases also fit most other 3.75 inch carded action figures.
Questions?
Does this include free shipping?