Stahlsac Bonaire Mesh Dive Bag
Available in Black, Red, Blue, Yellow or Pink
Stahlsac Bonaire Mesh Backpack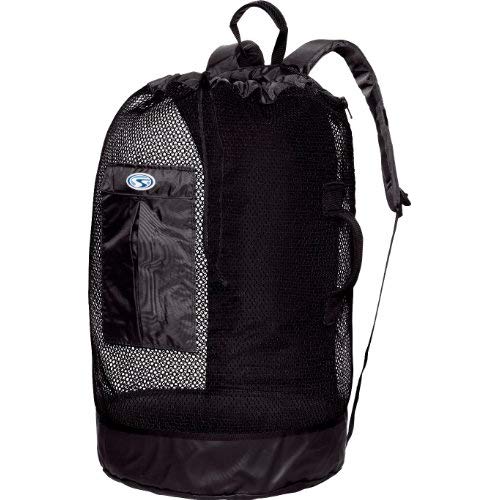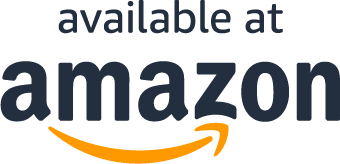 Stahlsac Bonaire Mesh Dive Bag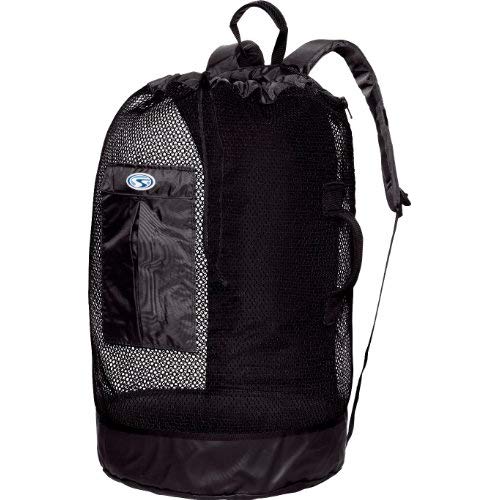 Make sure this fits by entering your model number.
Nylon
Imported
Padded Shoulder Straps
Top and SideGrab Carry Handles
Extra Durable Polyester Mesh
Durable Light Weight Nylon Bottom
Zippered Splash Proof Pocket
What Our Customers Are Saying
the toughest mesh bag I've ever used
Pros tough materials durable construction appear and feel similar to the original of 15 years ago mesh design good for airing and draining wet gear side zipper opens the bag widely eases filling compared to just top loading coated PVC bottom is extra tough for rough surfaces; I would use this bag to sit on bare sharp rocks and limestone large sack shape conforms to any shape such as cameras and strobes doesn't stink, because it airs itself easy to clean, worse case, you can turn the bag inside out and wash it Cons The 'shapeless' bag can make gear poke you if not arranged properly. We put fins on the dry bag end, towards the shoulder straps. This provides a firm protective flat surface for your back, and you can backpack this bag for miles easily. The bag stretches when wet, and can be large for some people; it will hit my thighs when carried as a backpack and loaded. To shorten the straps loop straps through the carry handle, and this pulls the bag up, then I put my towel and dry bag, underneath the straps when I wear it, and provides more stretch and padding for long marches. When heavily loaded, the weight of the bag pulls the front pocket velcro tab open, but the pressure of all the gear in the sack hold most anything in the front pocket from falling out When heavily loaded, the drawstring lock can pull open: I loop the drawstring around the top carry handle, pull tight and tie a shoelace knot, and this locks the drawstring lock Notes on Durability While I've had this bag for just a month, its workmanship and materials are very similar to the original. We'll see how it survives over the coming year. I've used the smaller original size of this bag Stahlsac Panama Mesh Backpack for 15 straight years and 2000+ dives. During early 2000, I tried similar mesh bags and destroyed them all in weeks, until I got my Stahlsac. The acid test of mesh bags was the water dunk tank soak, very common after ocean dives. You take a bag full of gear and submerge it in a fresh water tub, and after soaking for a while, pull it out. Nylon weakens a touch when wet and will stretch, so it has to be built extra tough. When you pull the bag out of the tub, it carries the weight of your gear and the water its sponged up, and this often tears lesser webbing, handles, or rips the bottom of the bag. Many times we'd soak the bag overnight. All bags I've and my buddies have destroyed died often during the dunk tank test. In 15 years of not just 1000+ dunks, but loaded with 50-70# of gear including lead weights, then carried dripping wet for miles+ after shore dives the bag never tore. About its 10th year, the stitches on the front pocket gave way, so I stitched it back. The 'dry bag' eventually wore out, it leaked but I could keep stuff in the "dry" compartment by wrapping it a ziplock bag. The mesh would snag on carts, boats, and vehicles, tearing holes in the mesh in places but never critical to cause gear to fall out or loose the bag's integrity as a bag. Easy to repair with nylon line like you would a fishing net. Finally in the past 2 years, the mesh tore too easily in many places and the frequency of my repairs increased to most every trip. So my original bag is now being retired. As expected, fellow divers and my dive buddy of 15+ years also uses an identical model Stahlsac bag, and his bag too started to fall apart at the same time. He has as many dives as I have, and treats the bag similarly. It says the toughness of this bag is not just an accident, and its expected lifespan is similar.
A great Mesh Backpack scuba gear bag!!!!
A great Mesh Backpack scuba gear bag. I purchased this bag for a scuba trip with my son and daughter-in-law to Ambergris Caye. We used the bag for most of our equipment on a daily basis, we did have another bag but this was our primary daily bag. It held our gear with No Issues, the two drain holes in the bottom helped to get rid of water. The padded shoulder straps and side entry zipper worked great for easy carry and retrieving equipment. The integrated Dry Bag along the back worked great, we put flattened towels inside to help keep equipment from poking you in the back when carrying it. It is Plenty Big for our use. Would definitely buy again, Would definitely Recommend.
Comfortable and practical
I bought one of these in yellow to try out while visiting a dive shop. After only a week, I was highly satisfied and had to have another for my husband's gear. The dry pouch and front pocket are just enough for a change of clothes, towel and personal items. The sack itself is large enough to hold fins, boots, mask, snorkel, BCD and regulator with room for more. The shoulder straps are cushioned and make packing all this stuff much more comfortable. The weight distribution feels nice too. There is a large zipper down the side of the bag for additional access, but I never use it.
Excellent choice for a cold-water free diver.
This is a great bag for carrying all my 'balone gear a mile or so to the water's edge. It's: Very sturdy; large enough to hold fins, mask, wetsuit, gloves, hood, snorkel, etc; well drained; and, as a bonus, has several very useful pockets. The only thing I can think of improving would be the drawstring at the top. It doesn't close as easily or as tightly as I'd like, but it's hardly worth mentioning. I wear my weight belt on my waist, clip my tube to the back of the bag with a 'biner, and it's all good.
Awesome dive bag!!
Great product, very well constructed and good quality. This bag is big enough to carry ALL your kit (save for cylinders and weights). This is one of several Stahlsac products (bags and luggage) we own. They never disappoint! I would recommend it to my friends and family and will buy again when they need replacement (it will be a loooog time, the quality will make sure of that!)
Very high quality. Fits everything
This is perfect for Cali boat diving. It fits all the gran and then some. Shoulder straps are comfortable. The built in dry bag is a must! I am very happy I spent a few extra dollars the convenience and durability is way worth it versus some of the 30-40 dollar options. In this case you are getting more than you pay for.
Questions?
Does this include free shipping?