Get this Exclusive Deal of Snowmobile Durable Cover Now !
Snowmobile Cover Protective (300D) Fits (116 Inch-130 Inch) | Breathable, Water- Repellant, Mold-Free, Custom-Fit Design| Ultra Shield For Storage | by Toiles VR
$64.89
Go to Amazon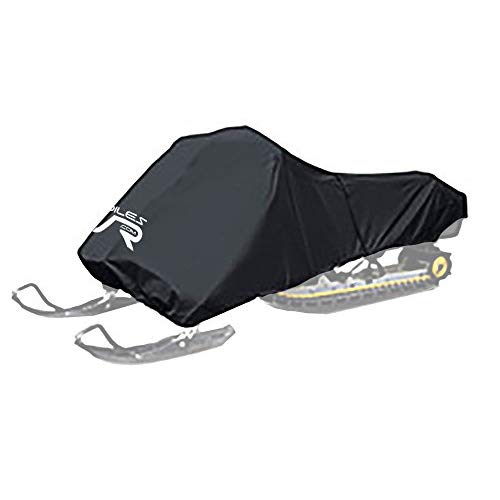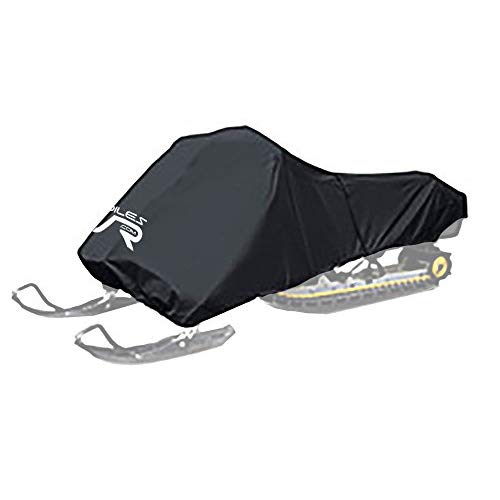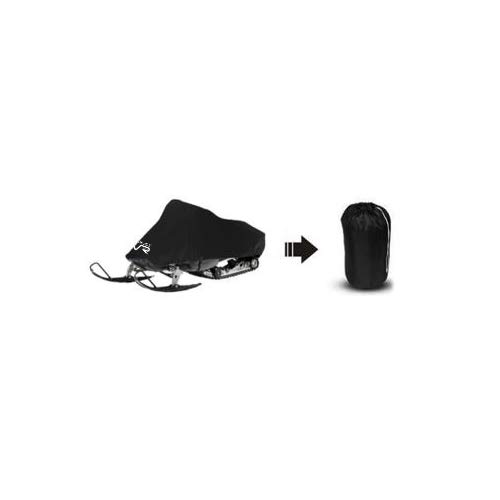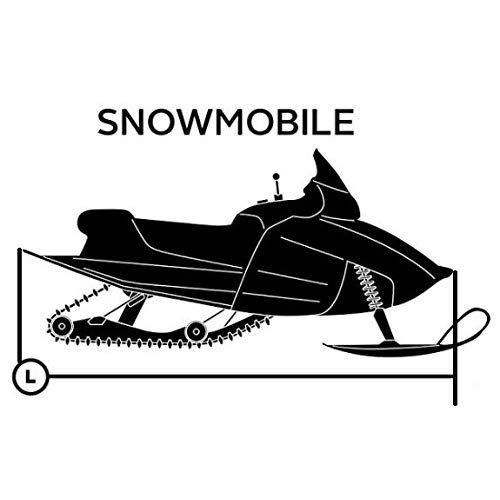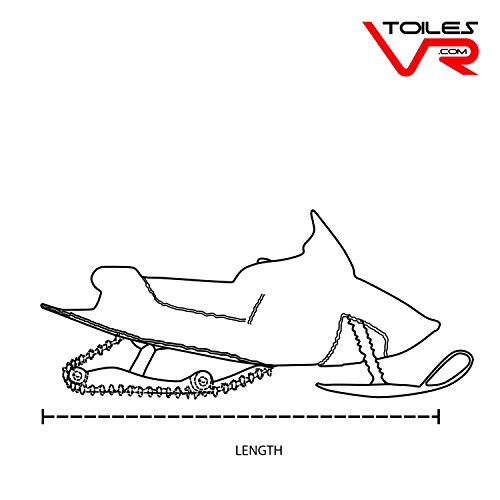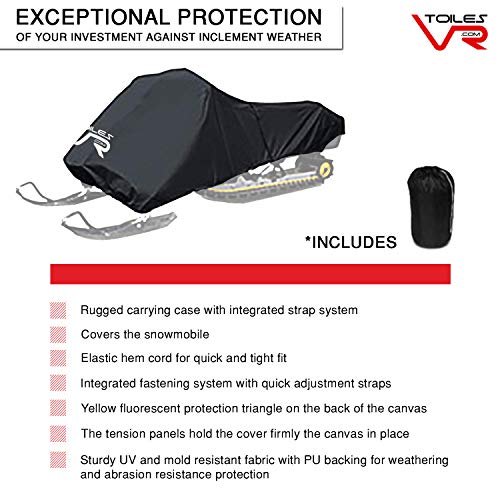 Go to Amazon

Read More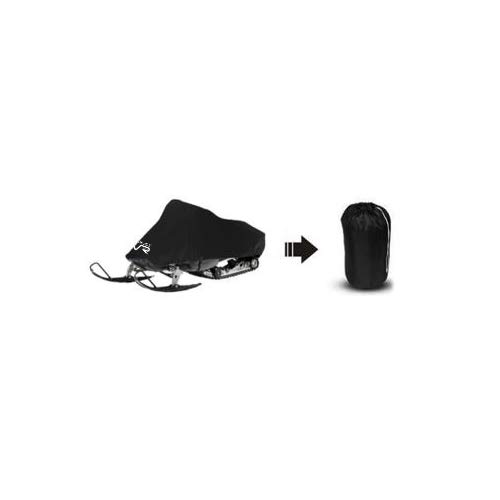 About the product
HIGHLY DURABLE FABRIC: You can now park your snowmobiles even in the heaviest of snow storms because this cover is heavy-duty. It is made from300 Denier Polyester, a highly durable fabric that is specifically made for abrasion resistance as well as extreme weather.
ADVANCED FASTENING SYSTEM: Designed with a hook and an adjustable nylon strap for an effortless installation and manufactured with elasticized hem corners, adjustable rear and front tension panels for a perfect and customized fit.
ULTIMATE WATER PROOF AND UV PROTECTION: The heavy-duty denier is 100 percent polyester and has PU coating with water repellent treatment. It is UV treated and the air-vent will protect your equipment from mildew. Even the seams are protected with waterproof tape.
STORAGE AND SAFETY: Comes with its own rugged carrying case with integrated strap system for you to store it safely away or carry it with you with convenience; the cover itself also has a yellow fluorescent triangle printed on the back for added visibility and safety.
GUARANTEED: Toiles VR packs versatility, innovation and power into a single bench top necessity. We offer individual replacements and complete sets storage covers for RV, 5th Wheel, RV Travel Trailer, Bicycle, Motorcycle, Boat, UTV, Snowmobile, and Golf Cart to maintain or enhance your vehicle's appearance. Whether you're doing repairs and maintenance or modifying your car's street appeal and performance, our products and associates will ensure the success of all your automotive projects.
What Our Customers Are Saying
Great for storage
I bought these to use for storage only. We have 2 Ski Doo Backcountry sleds with 146 inch tracks. I was concerned on how it would fit on the one sled as it has a two-up seat, but covered it with no issue. Not sure how it would hold up during trailering, but for storage or just a overnight cover, it works great.
Nice summer storage cover !
As a storage cover its great. I don't think u should buy this as a trailering cover. It just is not heavy enough to handle the wind. But, for summer storage it's great. Fits well on a Polaris pro-s
Highly Recommend
My hubby bought two of these to cover our skidoos - the material is thick and durable and I love that they put a reflective triangle on the back of each cover. I also appreciate how easy it is to put the covers on - they're elastic at the bottom and they come with straps as well. I'm very impressed with the quality for the price.
2012 rmk pro 163
Works great for storage on my 2012 rmk pro 163. Covers complete sled. A little loose for trailering but if strapped down it would work well! I'd say it fit a 174
It works
A little on the big size for smaller snowmobile but works for what we want it for.....protection against the elements while sitting during the summer.
Questions?
Does this include free shipping?