Shimano Blackmoon 270 Medium Tackle Backpack
Shimano Blackmoon 270 Medium Tackle Backpack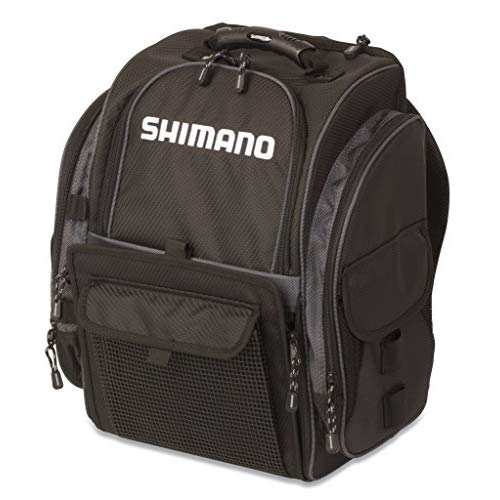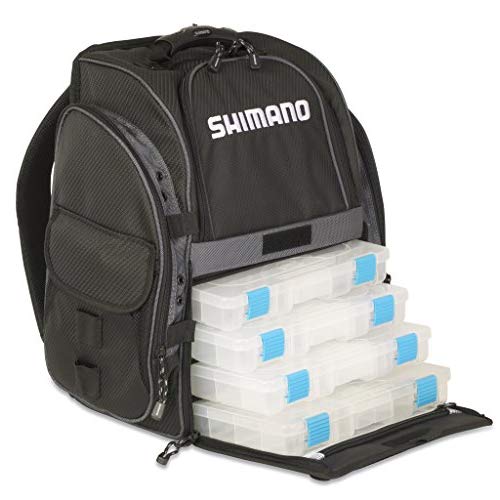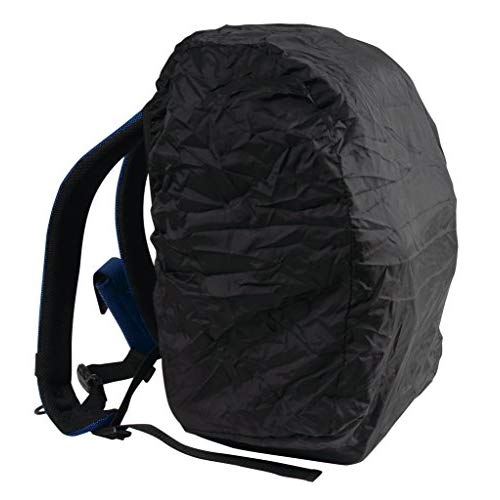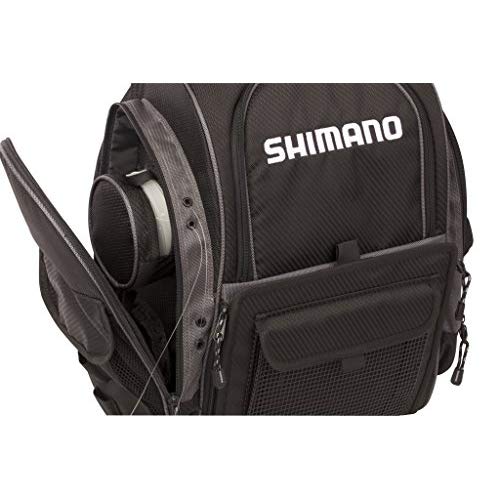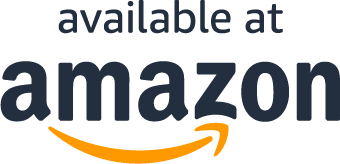 Shimano Blackmoon 270 Medium Tackle Backpack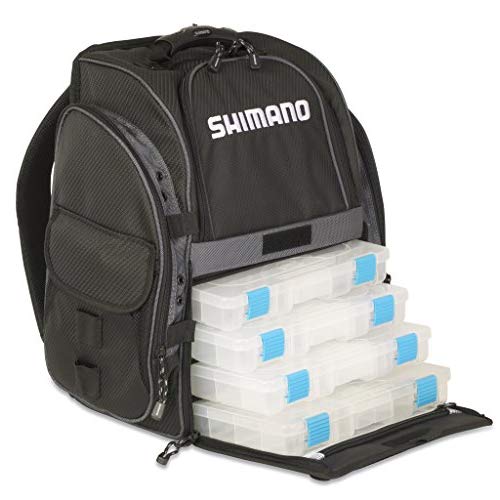 The Blackmoon backpacks are built for anglers who walk to their local lake or river for a day of fishing
Equipped with thick padded shoulder straps that provide incredible comfort and reduces fatigue
Constructed of heavy duty and durable textured fabric construction providing long-lasting use
With a zippered front opening and zippered side pockets this backpack provides easy access and tons of extra storage for accessories
Built in mesh rod holders on both sides and includes 2 Plano 3750 utility boxes
What Our Customers Are Saying about the Shimano Backpack
BEST RC BAG EVER
Now I don't use this for fishing - I use it for model RC parts and tools. Excellent for transmitter and lipo bag, plus tools and parts. Since i do actually use fishing line for my model sail boats the line holder is perfect addition. Love it. It might be good for fishermen too
I really love the backpack
I really love the backpack...i will put the 5 stars cus the backpack is great and is what i wanted to and love it, the only thing i have to say is not about the product, is that it was packed in a big box like double the size on the bag, so when it was sent i had to pay lot for it, like more than the half of the blackmoon backpack price...but anyways was my first buy in Amazon...but anyways a great product...
Get one!
This backpack makes things 100x better! I usually walk a good distance to my fishing spots and being able to carry all of your tackle and your rod on your back is super convenient! Carries all of the tackle, line, and snacks I need for the day to get the job done. Awesome product !
Five Stars
This is wery good fishing bag with a lot of room for fishing exuipment.. I LOVE IT
Questions?
Does this include free shipping?