Smooth Shave with Long Lasting Scent💯
Shaving Soap For Men | Cognac and Cuban Cigars Fragrance, Smooth Shave, Lathers Up Nicely, Long-Lasting Subtle Scent | Made by Skilled Artisans
$14.95
Go to Amazon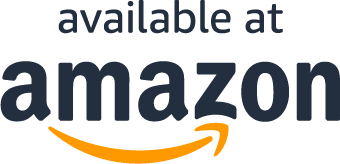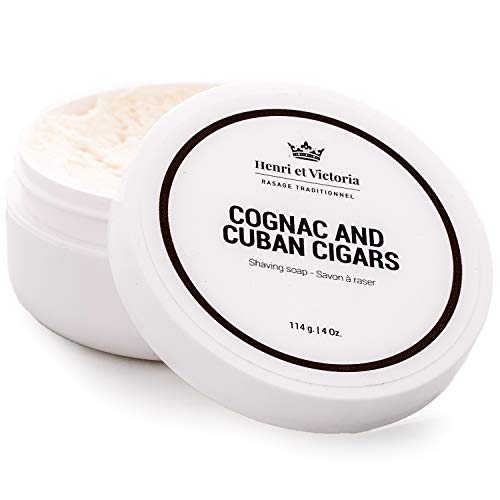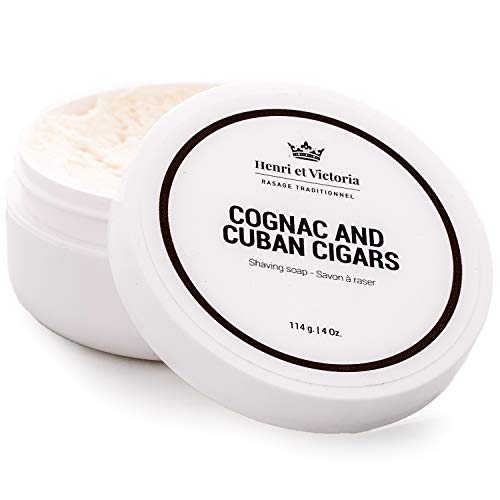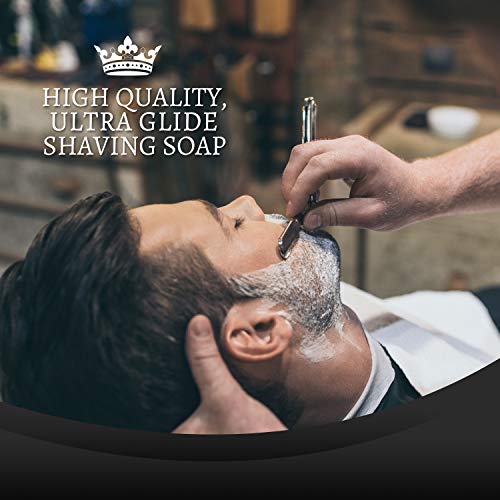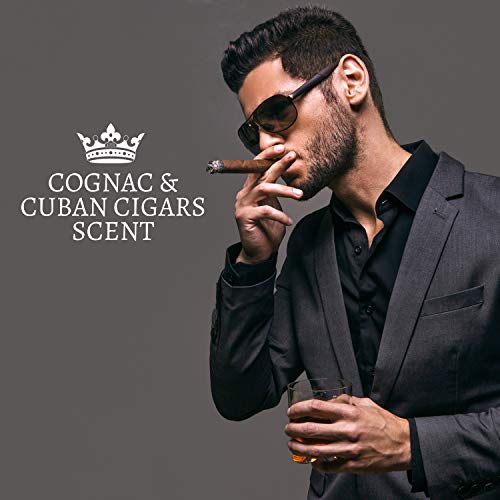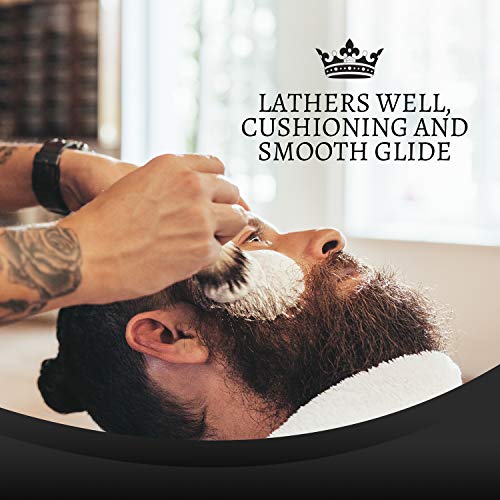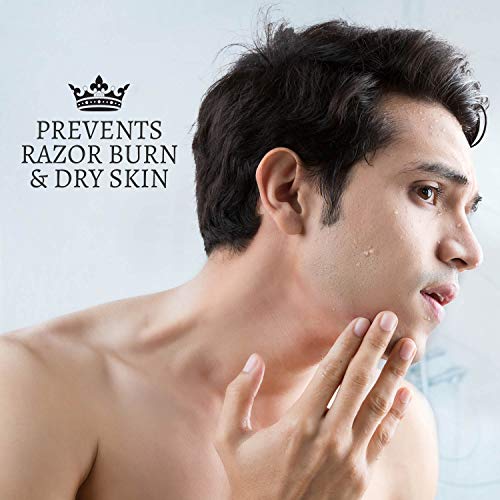 Go to Amazon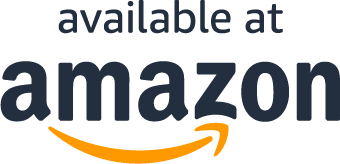 Read More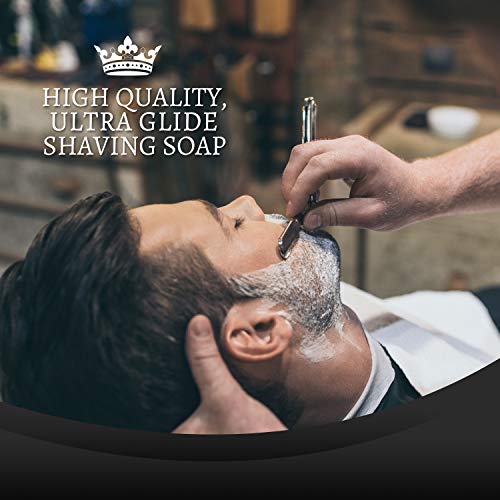 About the product
AMAZING GENTLEMEN COGNAC AND CUBAN CIGARS SCENT - Our popular fine shaving soap defines masculinity. Its rich aroma combines sweet cognac, coupled with an aromatic subtle cool smoky charm for a unique and manly fragrance.
LONG LASTING AND ENJOYABLE SHAVE - Our old-fashioned shaving soap will last longer than a shaving cream as it is not diluted with water. You will also enjoy its eccentric fragrance until the last shave.
LATHERS WELL, CUSHIONING AND SMOOTH GLIDE: You'll wonder why you didn't do it this way before. The shaving soap is super easy and quick to load on brush and makes a wonderful lather for an amazing shaving experience.
PREVENTS RAZOR BURN AND DRY SKIN – this luxurious foam lubricates and provides a superior glide avoiding skin cuts. Soothing and moisturizing, it protects your skin from irritation and makes it silky to the touch.
HANDCRAFTED BY SKILLED ARTISANS - made by human hands in small batches at Henri et Victoria's shop to ensure premium quality and maximum freshness.
What Our Customers Are Saying
Great smell and Great value.
It's a nice shave soap. I really like the smell. Smell lasts for about an hour and a half on me in the AM. I cannot seem to get a consistent lather, but I'm not boiling my water prior to shaving. Haven't tried it with that yet. So far, I've only used straight hot water out of the faucet. With that said, it's a smooth gliding soap on the blade. No knicks or cuts on my neckline, which can sometimes be a problem area for me (as the hair is the most course there). I'd recommend this and will buy more when this runs out. That should not happen for a while though as this is a large size bowl of soap. Way larger than a "standard puck". Which is actually great for your money value. I also added a picture with the ingredients for those interested. I paid full list price and did not recieve any discount for this purchase or review.
What a great shave!
I have been wet-shaving for about 8 years now and have almost 20 soaps, but had been very curious about this one (I was enamored by the scent of Cuban cigars and cognac). I received it on yesterday. I'm very driven by scent when it comes to my shaving soap and the scent on this one is very light (I almost couldn't smell it). I tend to like soaps with a stronger scent so that was a little bit of a disappointment to me. That all went away when I lathered up with it. I was using a Razorock Bruce for my brush. Shook out the water and went to lathering. The soap literally exploded in a lather. This soap has it all: slickness, cushion, and residual slickness. My goto razor/blade is a Timeless Bronze with a GSB blade. This combination provided a great shave. I would not hesitate to buy from this soap maker again.
I will always have the soap and hand. It is amazing
This is outstanding shaving soap. The fragrance is so great, every time I go into the bathroom for any reason I always open up the container just to get a good snootful. It lathers up amazingly and moisturizes your skin properly. I will be buying some aftershave balm or aftershave splash on with this fragrance. It's like walking into a fine cigar shop.
Unlike any shave soap I've used!
I don't know what's not to like. The smell is so good you'd swear it was a french cologne. It also gives a nice smooth glide. Makes me want to shave more even though I have a small beard. I love it.
One of the best I have ever used. Smooth creamy rich lather. You will love it!
I loved this shaving cream. Huge difference between this and your standard shaving creams. The Cons to this product are that once you are aware that there is such thing as a great shaving cream that has a nice frothy lather you will NEVER even consider the average day to day shaving cream.
Questions?
Does this include free shipping?