An Exclusive Offer For You
SHARDOR Electric Coffee Grinder Mill with Stainless Steel Blades, 1.4oz/40g, Small Coffee Bean Grinder, Black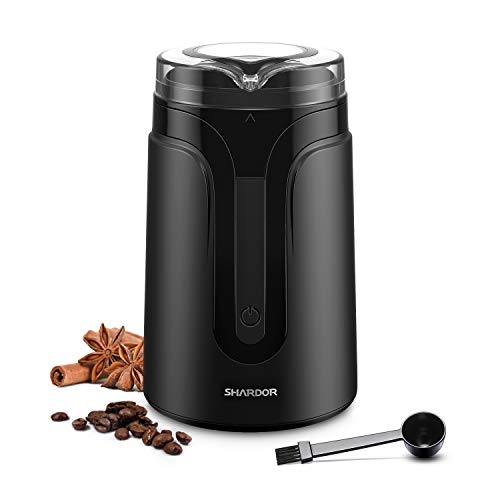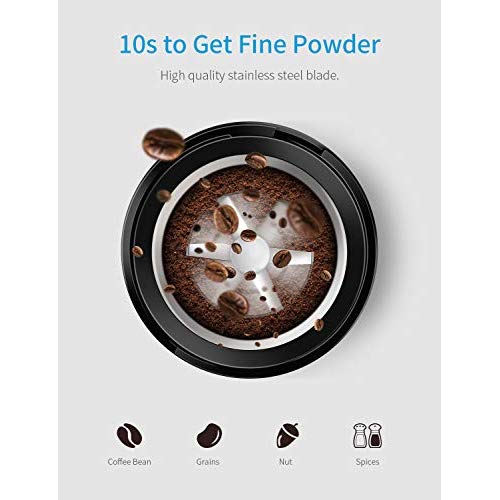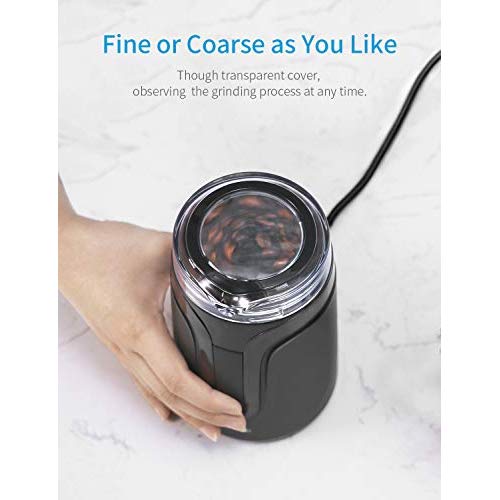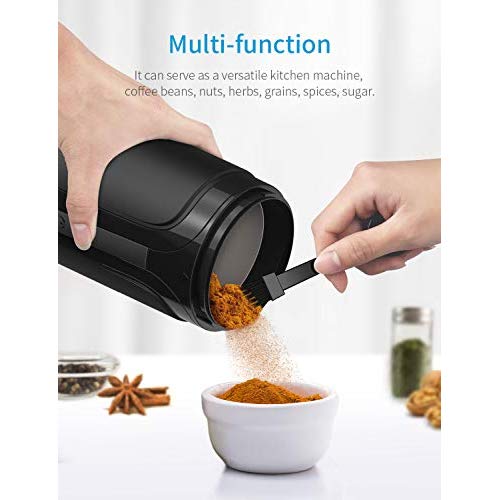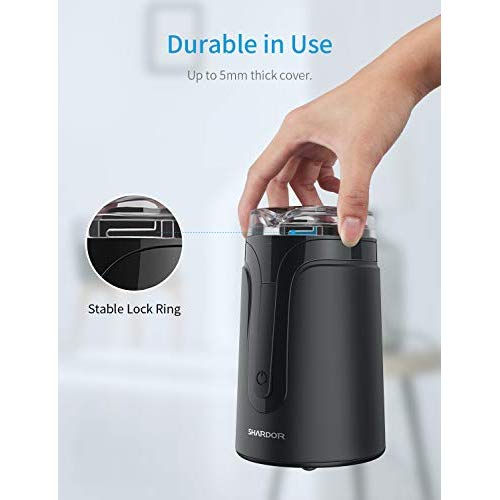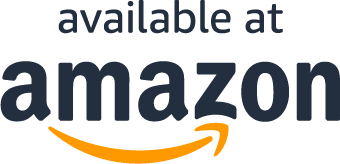 About the product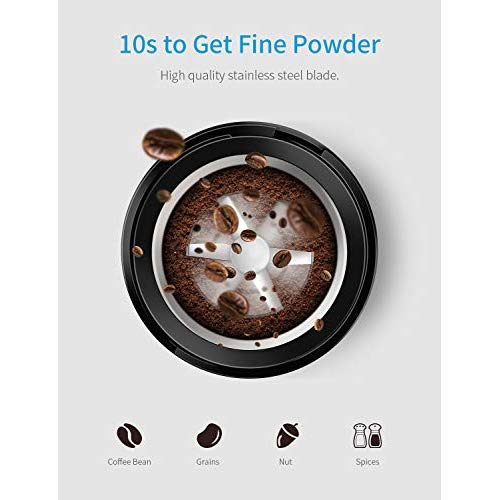 Make sure this fits by entering your model number.
Moderate Capacity:Grinds up to 1.4 oz. / 40g of coffee beans at a time, which can yield up to 4 cups of coffee. It is suitable for 1-2 person.
Fast and Convenient Grinding: With the powerful 150w motor and 304 stainless steel blades, grinder can transform the whole coffee beans into freshly ground coffee in less than 20 seconds.
Fine or Coarse as you Like: The grinder can powerfully grinds coarse to fine in seconds which can meet the taste preference of different people.
Safe and Durable: Up to 5mm thick cover which can effectively prevent the coffee powder from splashing.Through the transparent cover, you can monitor grinding process and get coarse or fine coffee powder.
What You Get: 1 coffee grinder,1 brush and our friendly customer service.
What Our Customers Are Saying
Perfectly ground coffee every time!
This grinder is perfect for coffee beans, spices, and dried herbs! It is easy to use, and cleanup requires only a damp cloth to wipe clean before it's ready to go again. A great product, at a great price, and I'd definitely recommend this to a friend.
Easy to use and very efficient coffee grinder!
I bought this for my inlaws who love coffee. I've brought them back beans before as a souvenir but they didn't have a grinder. I wanted to make sure this would be easy for them to use so I tried it out. It is great! Simple to use and grinds coffee beans very fine and quickly. It is also super easy to clean. In fact I've decided to just keep this one for myself and order another one for them!
Extremely happy!
Extremely happy with this purchase. The grinder works well and is easily cleaned. I like that the lid has to be on and secure to allow for the grinder to work.
So easy ~~!
it is small and easy to use. Every morning I just put a cup of coffee beans that I want to drink, and them it will make them become the coffee powder. So flash and so easy. really enjoy it.
nice size and works great
holds enough to have a nice pot of coffee. works great.
Best coffee grinder out there
I can call myself a coffee addict lol. I used to buy pre grounded coffee from the store. But when i decided to get this grinder it completely changed the game. I can get fresh coffee beans and grind them as i want them. The product is small so it doesn't even take too much room in your kitchen. Its powerful enough that you could possibly use it to grind spices too
Questions?
Does this include free shipping?