RV/Car/Home Temperature Sensor

RV PetSafety | Pet Monitor 4G Lite - Powered by Verizon Cellular - No Wi-Fi Needed - Pet Environment Temperature & Humidity Monitor – 24/7 SMS & Email Alerts – in-app (iPhone/Android) Notification.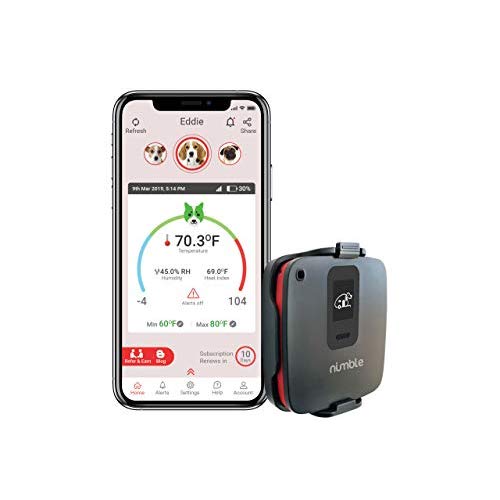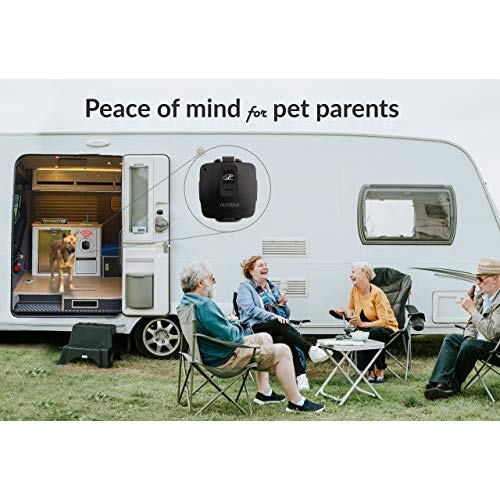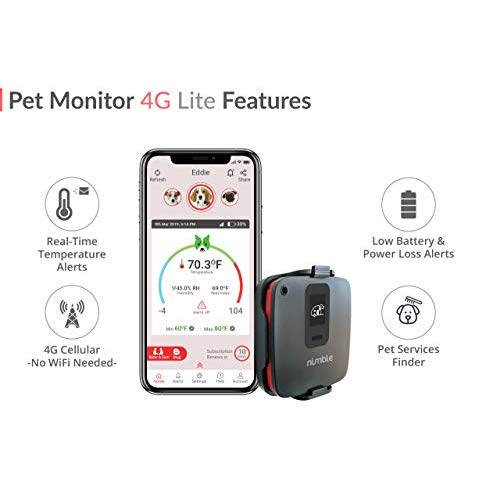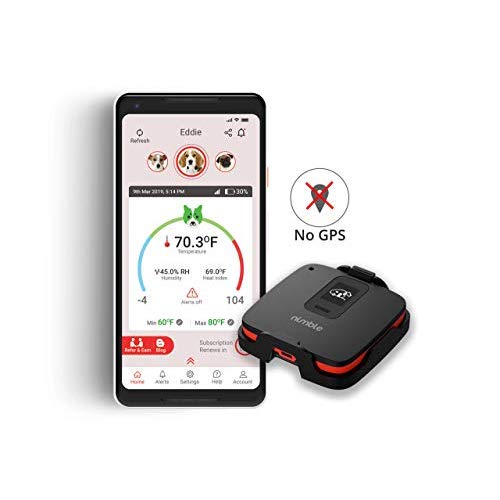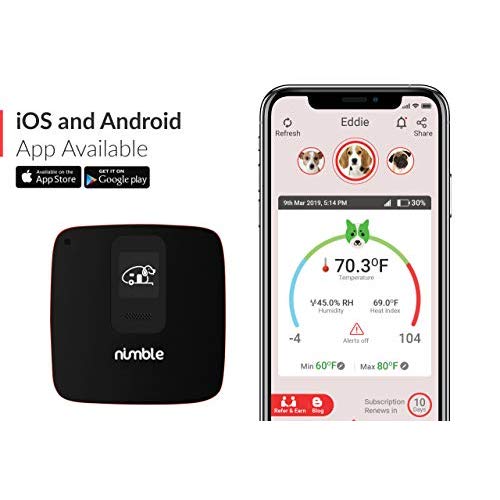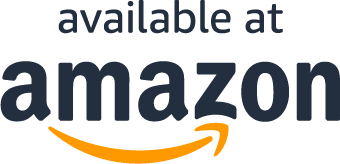 4G Pet Monitor

Get Alerted - Not alarmed. Keeping an eye on your pet's safety is now easy. Just peel and stick the monitor anywhere inside your Car/RV/Home and get Temperature, Humidity updates on your smartphone.
Subscription: Affordable Monthly & Annual plans that covers In-Built Verizon 4G cellular network to monitor your Pet's Environment Temperature. No new phone contract required. No Wi-Fi required. (Subscription should be purchased separately using Mobile App)
Email/SMS Alerts when Temperature falls below/above the set limit, Configure up-to 5 Emails/Mobile numbers so your Friends/Family can get alerts about your pet's safety.
The App works on all iPhone/iPad & Android Devices and is easy to use and set alert limits.
Built in rechargeable battery gives you peace of mind even when power is lost. Enhanced with Low-battery & Power-Loss Alerts
What Our Customers Are Saying
REAL REVIEW!
Let me preface this with we live in AZ. We purchased a new home and it is being built. We work 7-5pm everyday. We are living in our 21 foot travel trailer with 4 dogs, 3 are small mixes and the 4th a lab. We went to multiple dealerships searching for an answer to our uneasiness we were feeling while leaving the dogs in the camper. It is the summer and my husband and I have been freaking out about the condition inside our trailer while we were not home. We received this last friday. I downloaded the app and started installing and getting to know the app. It is awesome that it has text alerts. We set a 'happy time' 70-83 degrees and if the temperature goes out of that range it texts both my husband and I. We are no longer worried about the pups we have in the camper. I am very happy with this purchase!!!
Quick Alerts!
Nicely done.. the best thing i like is how fast it sends an alert when the temperature goes out of range.. i could even set up the alerts to go to me and my family -in case i missed any one of my family members can respond to the situation.. I like the way the app is designed to make it easy for dog owners to check the temperature. There are tons of blogs/guides for dogs that you can access from the app directly… very happy with it so far..
Awesome RV PetSafety Product at a great deal!
Heard about this product from a fellow pet parent - Called customer support to clarify a few details and they were very helpful. I have tried other products like this before but this dog safety app is well crafted to make it easy for keeping an eye on my dog's safety & comfort. It shows temperature , humidity and also heat index right on my smartphone .. I set it up to send alerts the moment the temperature range goes out of range for your fido. It is important as each dog breed has a different comfort temperature range and i can easily set it up for mine.. it has a built in battery and even notifies me when there is a power outage .. Very satisfied !
Peace of mind is priceless
First, I do need to say we just got this monitor and have only used it once. We have had a horrendously hot summer and lost power at home. We just piled the dogs into the car and drove around a little. But it made me realize that if the power went off in our travel trailer when the dogs were inside alone we wouldn't know. We took a trip last week and it was so wonderful to have the peace of mind while we had to be someplace we couldn't take the dogs.The device is easy to set up. I had 2 questions which were answered within 24 hours. There are multiple options for what kind of notifications you get, where you get them and how often. We just got home yesterday and had unplugged at 9:30 AM. Right now the battery is at 47% 25 hours later. We still have many days left on our free trial. I will sign up for the annual plan when it's time. $10.00 a month is a bargain.
Protect your fur baby
Works perfectly. Let's me know when my RV is above 78 degrees. Or below 60. Makes me feel at ease if I need to leave my dog in the RV to go to lunch or dinner.
Questions?
Does this include free shipping?