BEST RinseKit Pressured Shower and Soft Cooler
RinseKit Portable Outdoor Shower | 2-3 gallons of warm or cold water | Pressurized Spray for 4-9 minutes | No Pumping - No Batteries | Great for Camping, Surfing, Pets, Sport | Convenient and BPA Free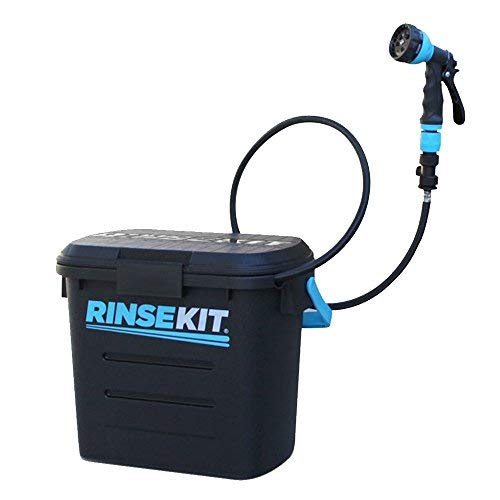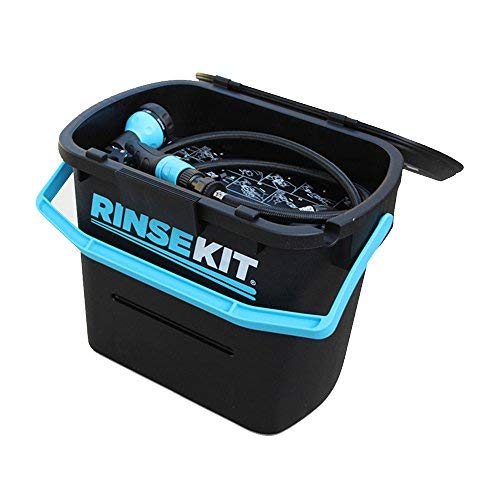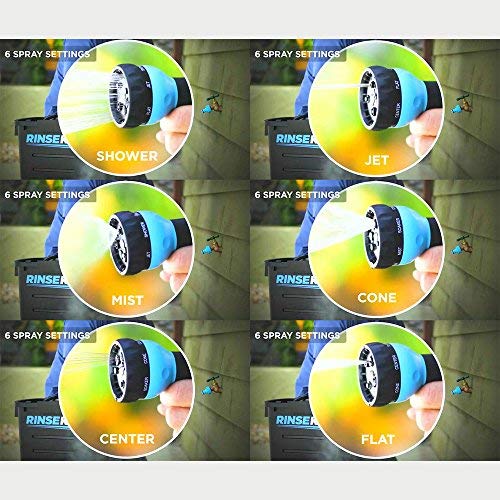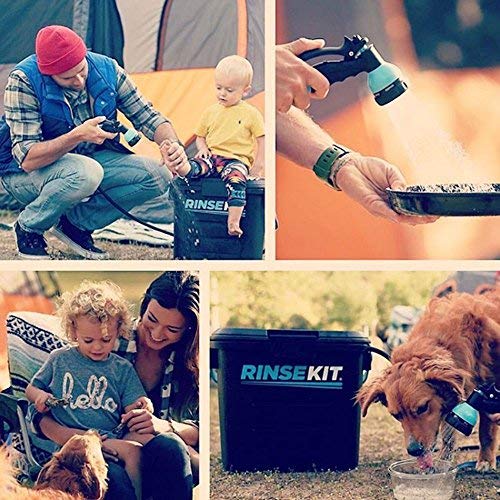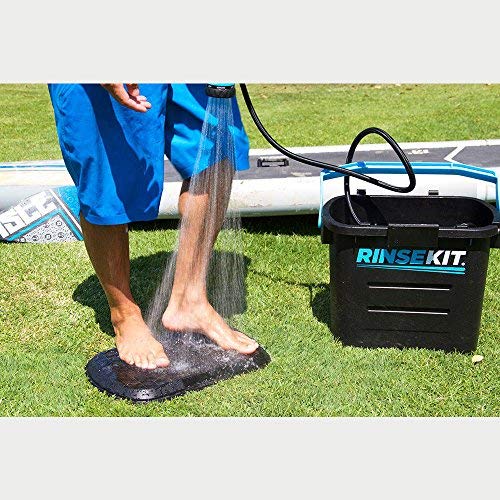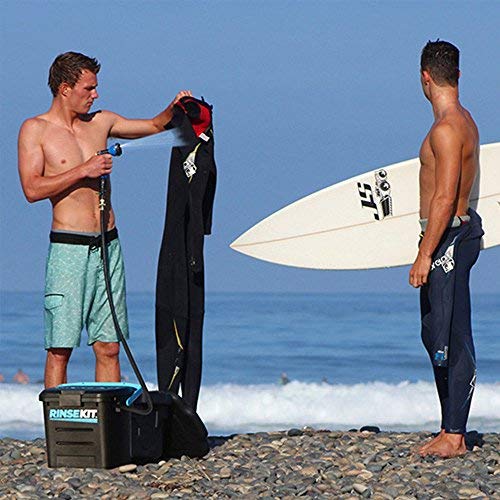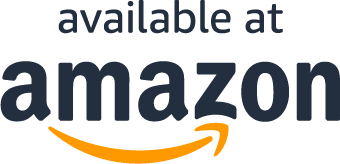 About the product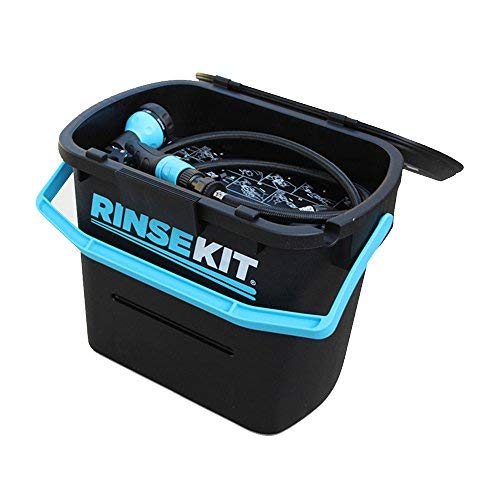 Make sure this fits by entering your model number.
RinseKit delivers a pressurized spray for up to three minutes
Can be quickly filled with hot or cold water
Pressure system that holds up to 2 gallons of water with a spray nozzle that offers seven different settings from jet stream to soaking shower
2 gallon pressure chamber, built-in ruler to measure fish
Folding handle for one-handed carrying, and easy-to-remove lid to stand on for changing, the RinseKit comes with a Hose Nozzle, 6′ Hose, Hose Bib Adapter, On/Off Valve, and Quick Connect
What Our Customers Are Saying
Updated Review!!!!!!
Great idea! However after using mine after surf sessions this summer. (bought the unit in June), the bladder split and now it will not hold pressure rendering the thing useless! But before I bash it too much, I have contacted the manufacturer about warranty. Lets see how quick they are to repair, or replace the unit with out costing me too much in shipping charges...........Review to be continued..... I changed my review to 5 stars after contacting the company and sending a picture of the split tank, I am happy to say Rinse Kit sent me a brand new unit and prepaid shipping label for me to send back to them my old broken unit. I have to say that it is a great idea and the company truly stands by their product.
Five Stars
Two things would make this product better. Holding more water and the sink adapter coming in the kit.
without a doubt the best thing since sliced bread
This is, without a doubt the best thing since sliced bread! Little did I know when my husband purchased this that we would use it so often! He fills it up with hot water and we leave the Rinse Kit in the car while at the beach. We come back - covered head to toe in sand and it cleans off 2 adults, 2 kids and the surf board(s).. It has totally saved my car from being cleaned so often! We take it on our camping trips, we even used it when our water was shut off during a home water pipe repair. The Rinse Kit has a shower attachment that is really high quality and the hose is long enough to hold over your head while standing (on the lid if you want to keep your feet clean!) Every time we use this we get admiring looks and comments from people who ask us where we got it. We love this thing - best buy EVER!
Questions?
Does this include free shipping?