An Exclusive Offer For You
Red Eagle Pro Elbow Brace Compression Sleeve for Tennis, Golfers, Tendinitis, Bursitis, or Joint Pain, Relieve Inflammation or Swelling, Injury Recovery Support, Men or Women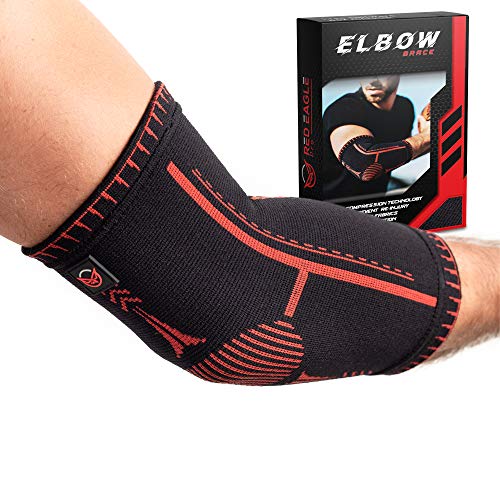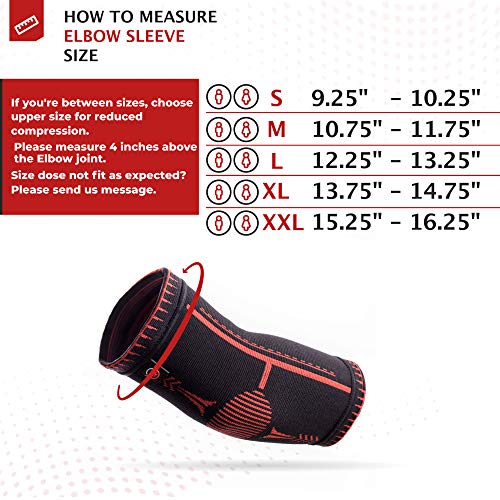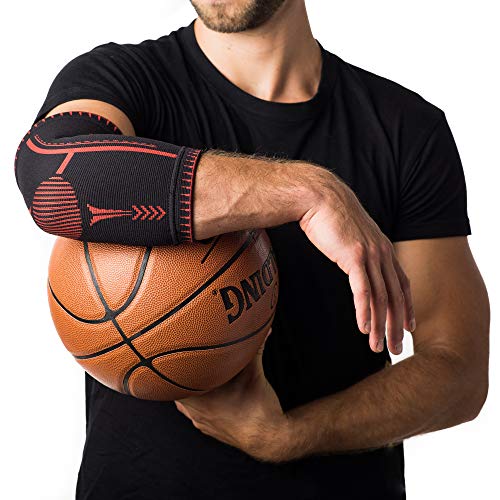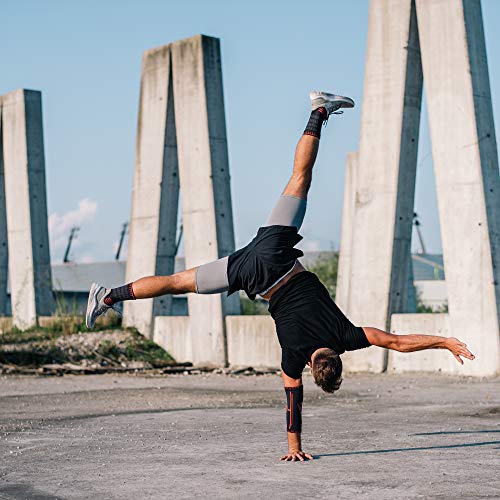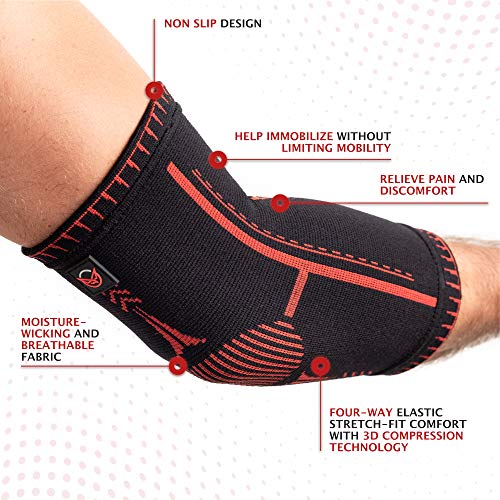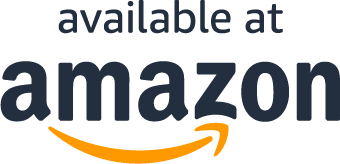 About the product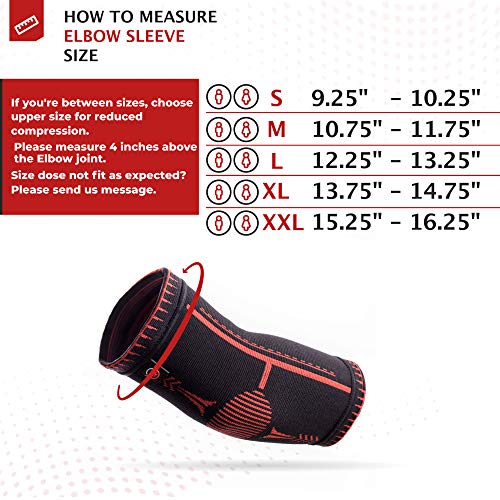 Advanced Elbow Compression – This versatile elbow brace uses an innovative 4-way stretch fit technology to protect your joint while optimizing movement and flexibility to ensure ideal mobility without sacrificing essential support.
Multipurpose Sport and Active Wear – More than a tennis elbow brace this sleeve can be worn for golf, basketball, weightlifting, CrossFit, playing with your kids, being active outdoors, or just relieving everyday pain and inflammation.
Form-Fitting, Breathable Fabric – A cool, moisture-wicking blend of nylon and spandex our tendinitis elbow brace stays in place when you're running, lifting, or being active with non-slip edges and superior comfort weave fabric.
Faster Injury Recovery – Wearable on the right or left elbow this bursitis elbow sleeve can reduce joint inflammation, relieve pain caused by tendonitis, sprains, or overextension, and offers sweat and odor resistant support for longer wear times.
Trusted Quality and Support – Our versatile elbow brace offers the ideal balance of comfort, support, stability, and flexibility for men, women, and teens. And it's also machine washable, so you can continue wearing it long into the future.
What Our Customers Are Saying
Made of quality material
My daughter hurt her elbow. She said this brace worked good for the pain. It helps remind her not to over do it. It gives her elbow support. Made af quality material
Great compression
The brace was just the right size. The compression was great and it relieved a lot of tension on my arm. I a big truck so I'm constantly driving and it keep my arm comfortable throughout the entire time I'm driving. It's a great brace
Amazing Product
This brace is amazing! Having acute bursitis - pain, swelling are everyday issues. I wear my brace daily and it is comfortable enough to sleep in.The fabric and stitching are very strong.I truly recommend this product.
Sleeve
The sleeve seems to work good only used a couple of times.
I have a bursa in my elbow and after a week of wearing it it has almost disappeared
Well made
McDavid Knee compression Sleeve
Product is good except it was to small for me. Very easy to return the product. I reordered larger size that works good.
Questions?
Does this include free shipping?