EnHANCED NEPS
Driver Tool
Pro NEPS Driver- an Enhanced Version of The Neps Driver Basic Tool (green handle). Includes Aluminium Handle. Robust tip and Inner Storage. Designed to Make Inserting/Removing Neps Screws Much Easier/Quicker Than Using Regular Flat tip Screwdrivers. SPARE POINTS AVAILABLE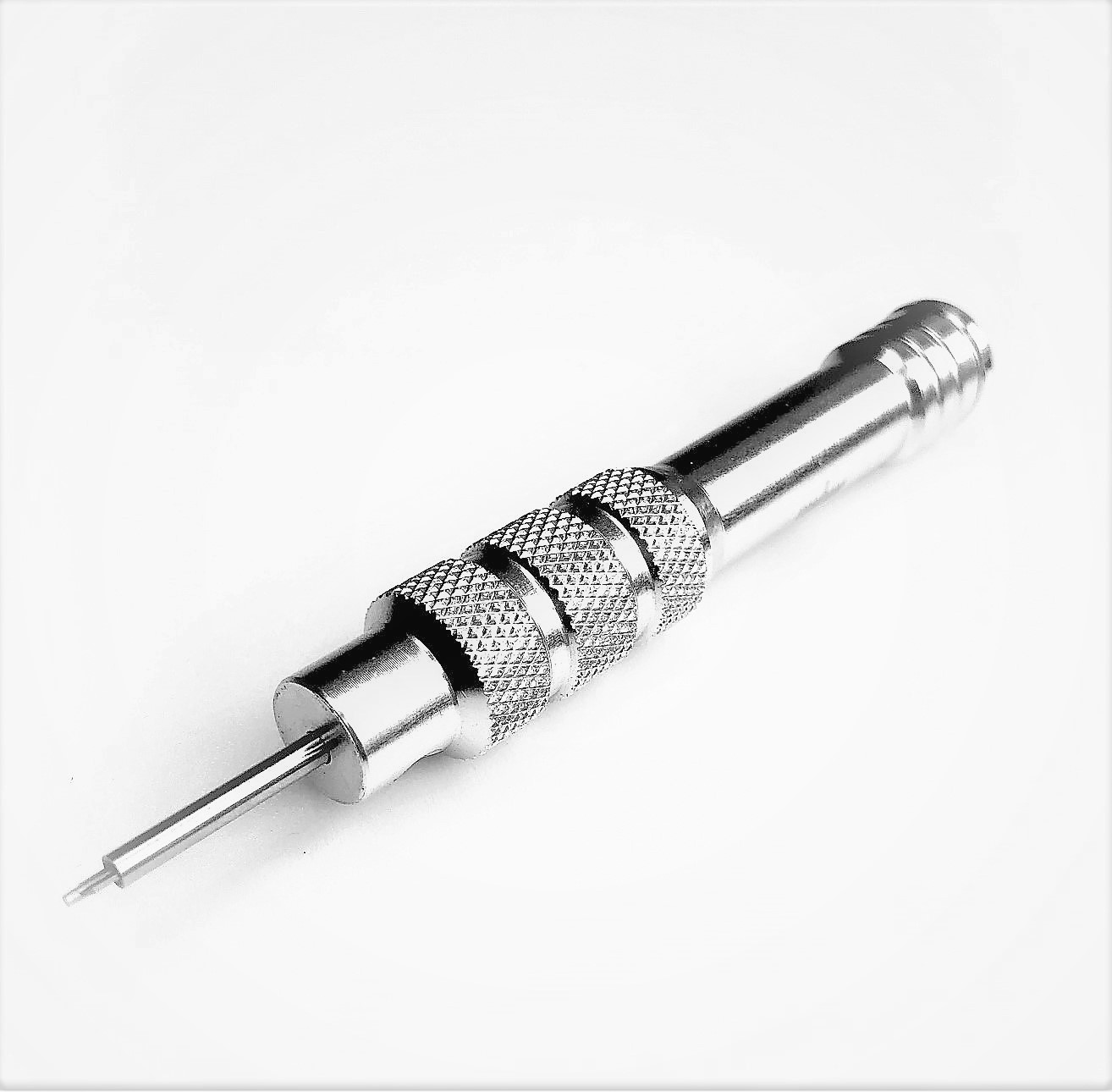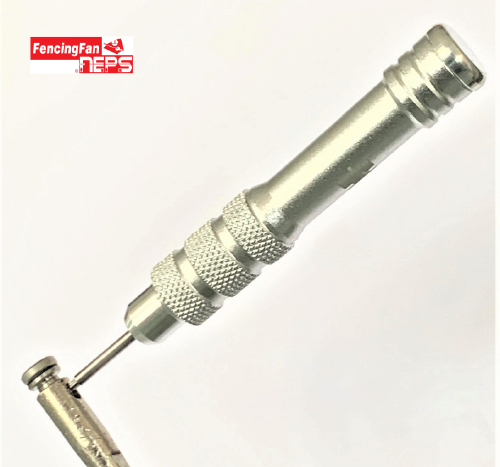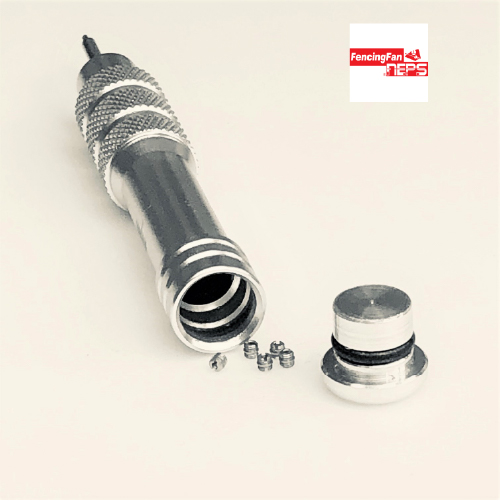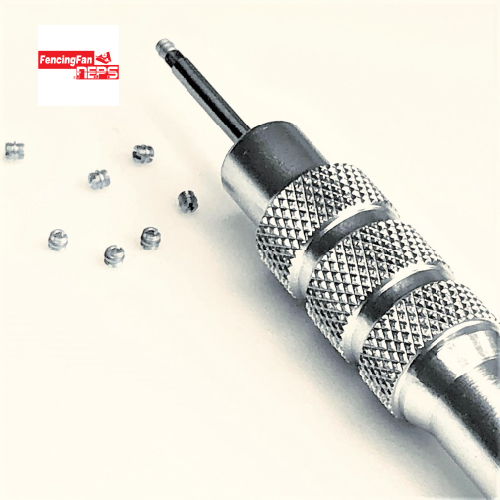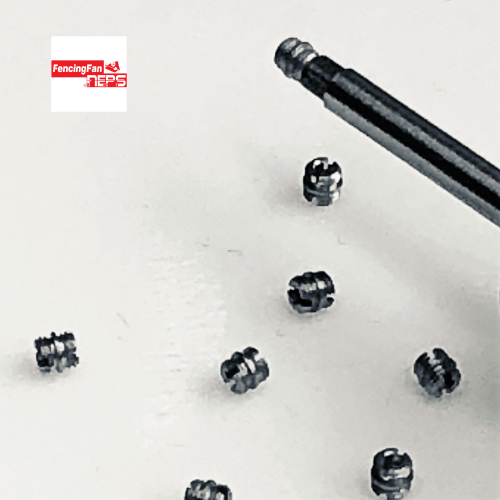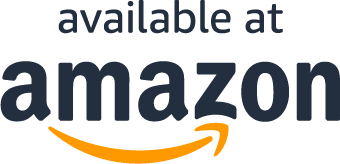 About the product
B07R8W9GXW
DESIGN. Neps specialized tool . It's design takes full advantage on NEPS screws unique features
USE: Neps driver tip provides a small stem on it's tip. This is conceived to be inserted in the NEPS centered hole to make a better alignment and guidance to the epee point screw hole . The tipdriver shoulders allow this tool to match screw slots in order to apply torque effort
MATERIAL: The Improved Core shaft and tip are made from hard steel. This core is inserted in an ALUMINUM handler with textures to improve grip and a BACK Deposit to allow screws in it.
COMPATIBILITY: Neps screws can also be operated with regular screwdrivers although it is advisable to use Nepsdrivers
IMPORTANT OPERATION ADVICE: When using it, REMEMBER it's always MUCH better SKILL than STRENGTH!
SPARE Insert Points for this special driver ARE will be available on AMAZON.
What Our Customers Are Saying
If you are a Fencer you need this
This product is amazing - literally they only other choice is cheap plastic with a flimsy stamped metal blade. Does what it's supposed to, and feels great. Thank you! Been using it for about a month now, and I love it!
An Improved NEPS driver
Anyone that uses a NEPS in their epees will likely want one of these over the red or green plastic ones.It has storage in the driver for screws which is very convenient, and the nurled grip is great for sweaty hands when you have to quickly replace screws after a bout. Been using it for about a month now, and I love it!
Just Add ti Cart, heckin' perfect.
If you are a fencer, and you remember when neps came out, you might recall a good looking cast screwdriver that came with them in the first pics. Then what we got was a hecken' bad stamped sheet metal driver that would bend. This item is the original style driver head; a cast metal cylinder pin to hold the screw flanked by two sides of a standard driver head which is replacable. Also it has a palm swivel, ALSO it open to a compartment that would fit an additional whole epee tip and at least 2 of every other point part (but bring more than two screws). You could bring this and a hex to a tourney and be set. I didnt notice the seller or the shipment speed because there was no hitches. As an armorer and a competitor, this is the one I was waiting for, buy it already. Been using it for about a month now, and I love it!
Questions?
Does this include free shipping?