An Exclusive Offer For You
Pixel Art Bead Fuse Beads Perler Compatible Colorful Bead Create 2D Pixelated Wall Art, Retro Video Games Characters, Animals, Designs, Fashion Accessories | Fuse Beads Kits with Peg Boards by EVORETRO (Multi-colored, Large)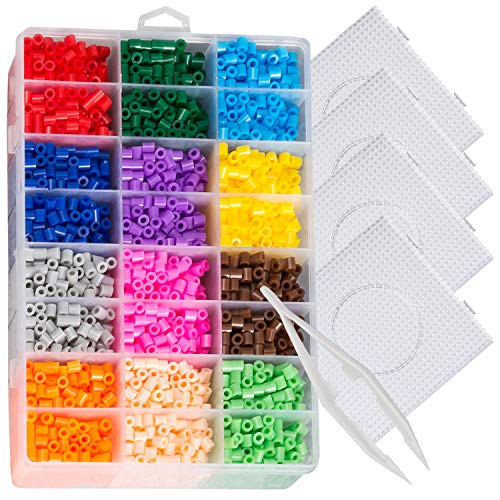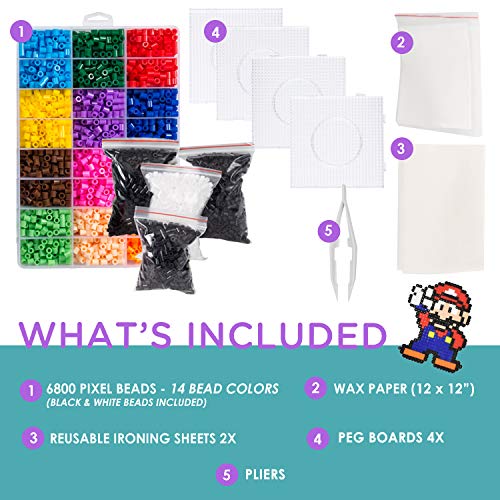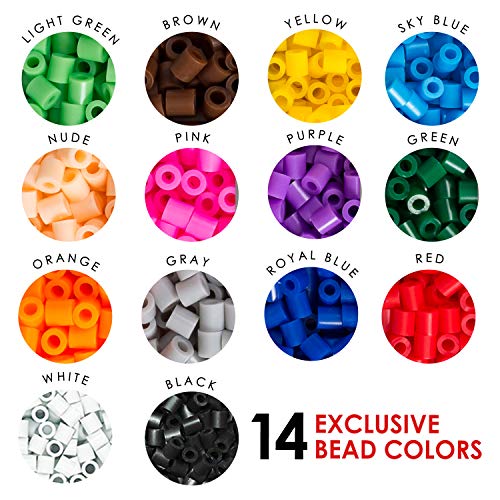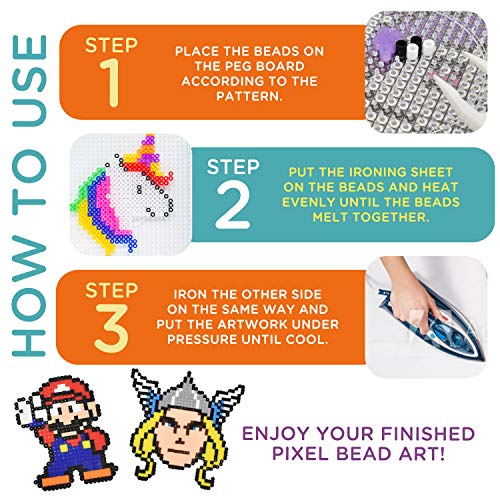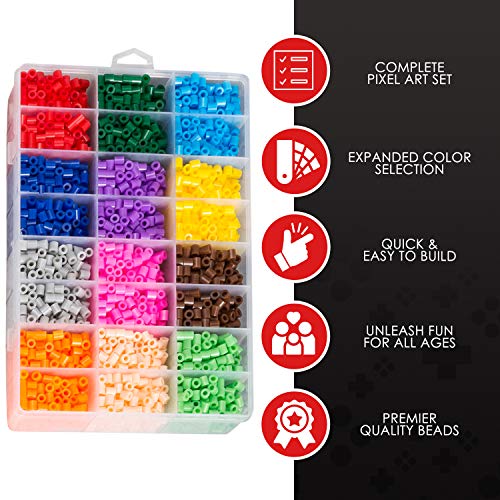 About the product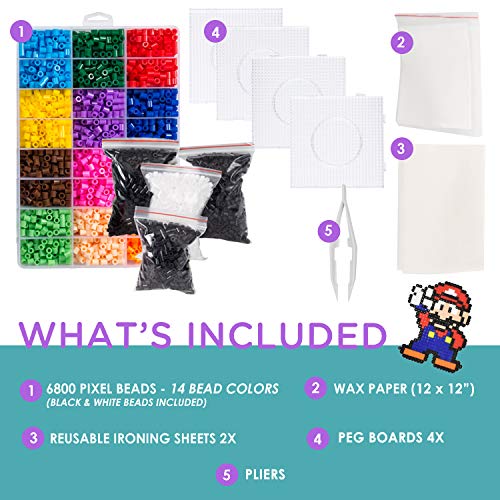 Complete Pixel Art Set – You'll receive thousands of colored beads, wax paper, 2 ironing sheets, 1 pliers and four pegboards to create gorgeous accessories or wall art.
Expanded Color Selection – Each set comes with 6800 total pixel beads in 14 exclusive colors to give you even more creative versatility in designing characters!
Quick & Easy to Build – Using the pegboards and your own imagination, recreate Mario, Harry Potter characters, Princess Peach, Samus, Link, Mega Man and more!
Unleash Fun for All Ages – Great for kids and adults ages 6 and up, our pixel art kits are perfect for creating vintage 2D designs alone or with friends and family.
Premier Quality Beads – These small beads are BPA free and boast bold, vibrant colors to give every artist the opportunity to create colorful designs with unique flair.
What Our Customers Are Saying
Kids love it!
I bought this to try to keep the kids occupied during the quarantine. I have to say that they got more use out of it than I could have ever expected! They have spent hours making their own art, as well as finding designs on google and copying those ones. We've run out of most of the colours now, so I will be buying a larger refill pack. This kit is a great starter pack though to see if the kids enjoy it, and it includes everything you need to do it aside from an iron.
Lots of fun / hours of entertainment
Hours of fun, great product brings out creative ideas in kids. Price was good until COVID-19 hit. I wanted to buy another & found that the price doubled. Found a better kit at IKEA with double the quantity for half the $$ only difference IKEAs one was in 1 big jar which doesn't really make a big difference
Bon kit de débutant.
Divulgation: J'ai eu un prix réduit pour tester le produit.Ce kit est parfait pour tout débutants comme moi. Les couleurs vives conviennent parfaitement a faire des projets basés sur les jeux vidéos comme je suis intéresser. Les 4 tablettes sont parfaites pour les projets plus volumineux. La pince est très bien pour déplacer les différentes perles et les insérer sur la tablette transparente. Le contenant avec les séparations sont très utiles. Le ratio de couleur est parfait vu qu'il y a beaucoup de noir (pour les contours et de blanc qui ne sont malheureusement pas dans un bac. En général, je me suis bien amusé avec ma nièce et ma soeur a en faire. Conseillé pour ceux qui veulent essayer le médium.
Fun and therapeutic
This product is awesome the beads are a great quality and the boards can be joined together to make a larger project. I also like that all the beads are sorted out for you unlike in the buckets of beads you can get. The only thing I would say is that the peg boards will melt if you iron right on them so the masking tape method is necessary ( or possibly low heat and more time).
Iniziare a 40 anni....
Kit fantastico!! Completo di tutto l'occorrente per avvicinarsi a questo hobby. Comodissima la scatola porta beads, già divisi per colore, così non si perde la pazienza a dividerli 😬 arrivato nei tempi previsti! Consigliato!!
Belloo
Bellissimo... Attività stimolante per grandi e bambini da progettare e realizzare insieme. I più piccoli peró vanno aiutati se vogliono realizzare un 'immagine altrimenti boa libera all arte astratta
Questions?
Does this include free shipping?