An Exclusive Offer Use Promo:
GIVEME33OFF

Natural ThickFit 28 Day Detox Tea: Shrink Belly Fat While Shaping Your Curves Cleanse w/ 14-All Superfoods Slimming Weight Loss Herbs & Fruits. Eliminate Toxins, Bloating, Boost Energy & Immune System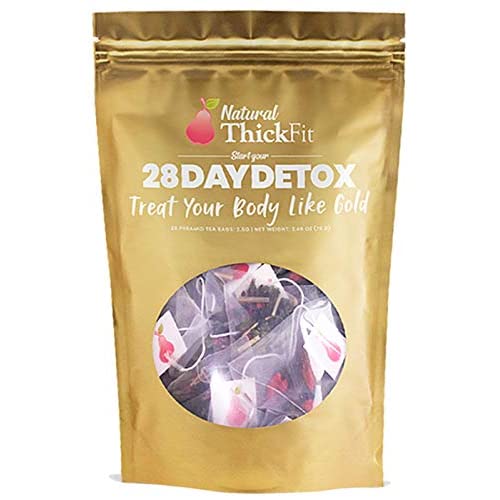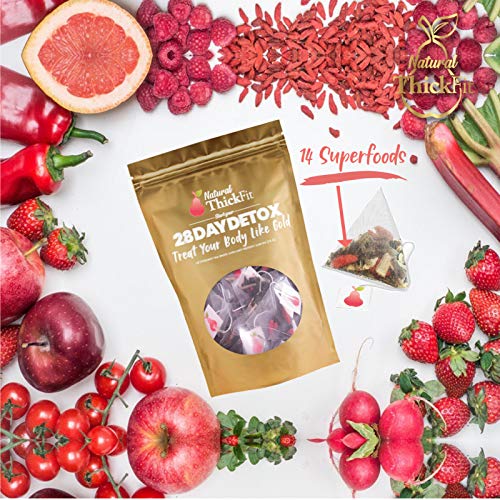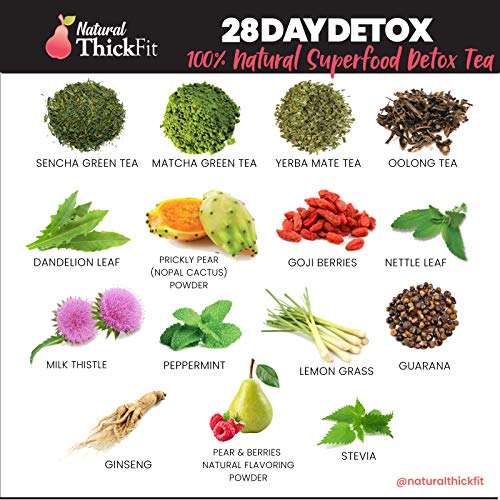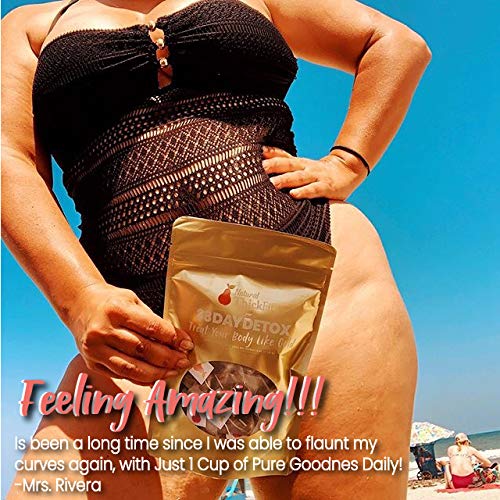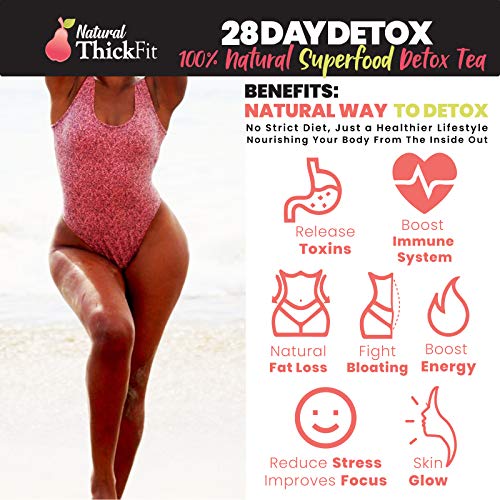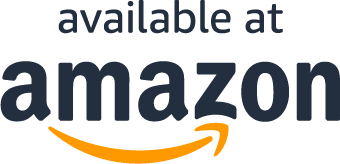 About the product
ALL-In-One - Detox and Nourish From The Inside Out!
14 Slimming Superfoods to Supercharge Your Weight Loss, Boost Immunity, & Get Flat Belly In Just One Cup a day!

Our 28 Day Detox Benefits;
✅Lose Weight Naturally
✅Increase Energy
✅Boost Immune System
✅Slimm Your Waist & Get a Flat Belly
✅Eliminate Bad Toxins
✅Reduce Uncomfortable Bloating
💯 ALL-NATURAL, GMO Free, Dairy Free, Gluten Free, Lactose-Free, Low Carb, No Artificial Flavor, No Artificial Preservatives, No Artificial Sweeteners, Plant Base, Sugar-Free, Vegan, Vegetarian, Keto

What Our Customers Are Saying
Try it! You will love the results. Plus, I love that it embraces curvy women!!
First of thank you to Natural ThickFit for remembering us curvy women. Not only is an amazing empowering brand for us that's what caught my attention first but the product is amazing as well. I have been using it for almost two weeks know and the results for me has been so far satisfying. I love how cute is the packaging and It taste really good. But for me the most important part is that from week one I was already ripping the benefits. First thing I notice my body didn't feel so sluggish, my bloating was gone, my belly went down and then at the end of the first week shockingly for me I lost 6lbs, so so happy about that. But I also wanted add that I really like how it made me feel like every day I have this happy positive energy getting me excited to want to do stuff. So is been 2 weeks and I can say that for me is been only but positive results. I purchase it to give it a try and I can say I am fan and can't wait to continue to see my progress.
I Am Super Excited About This Tea
I am usually not too quick to leave reviews, but I want to help an undecided person that is trying to make a decision about purchasing this product. I am currently taking meds for my back pains. The medicine causes constipation. I haven't went to the restroom (if you know what I mean) in a few days. I dranked my first cup of tea today, and I promise you within 15 minutes, I HAD TO GO!!! It was a normal moment, not all runny (sorry for being so open). When I tell you I had a "WON'T HE DO IT PRAISE MOMENT" in the bathroom. Lol... I was so happy. I purchased this tea because I am a curvy woman who do not want to lose my curves, but I do need more energy, mental clarity, and to feel less bloated, plus lose inches in my stomach area. Therefore, I will glady update everyone after using the entire bag. I just wanted to encourage someone that may be undecided. The taste is not bad. I drunk my first cup hot, and added some pure honey to sweeten it just a little. Good Luck!
So Happy With My Results and It Taste Really Good!
Your browser does not support HTML5 video. I will have to say this is by far my favorite detox tea on the market. Being that I am not really a tea person this detox has a great taste but my favorite is the aroma as soon as you open the bag It has a pleasant sweet floral aroma that's feels very relaxing. After just a few days I definitely started to feel less bloating and I can feel my body more energized. I know well we all know no supplement is a miracle pill to weights loss however I am trying to eat cleaner since the purpose is a detox and doing some type exercise weekly and I have been consistently drinking it daily and I've really noticed a boost in my progress, finally I moved out the plateau am going on my 3 week I have dropped 10lbs and am feeling amazing. I am very happy with my results and with brand I would definitely recommend Natural ThickFit Detox Tea for anyone looking to detox for help to drop weight and to switch off of coffee.
Gives me energy and neutralizes cravings
This detox tea is great. I love I can drink it cold or hot. I drink it hot in the am or cold in the afternoon, I like to add some berries to it when cold. But what's great about it, it's that it gives me energy & helps with my cravings. I think do to this I lost a few pounds without changing my routine.
I have been drinking for three months and have seen great results.
I feel great! Lots of energy and have lost a few pounds.
Completa mente natural
Es un producto muy bueno y efectivo en los primeros dias de uso comiensas a sentir el cambio en tu cuerpo muy bueno lo recomiendo
Questions?
Does this include free shipping?