An Exclusive Offer For You
2-in-1 Fast Sling Puck Game Set ENEGON,Large Size 23.6x11.8 Inch Foldable Winner Board Games Toys, Foosball Winner Board Game, Chess& Sling Puck Game Set for Adults&Parent-Child, (Large Size)
$33.99
Go to Amazon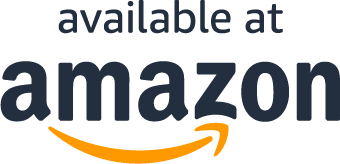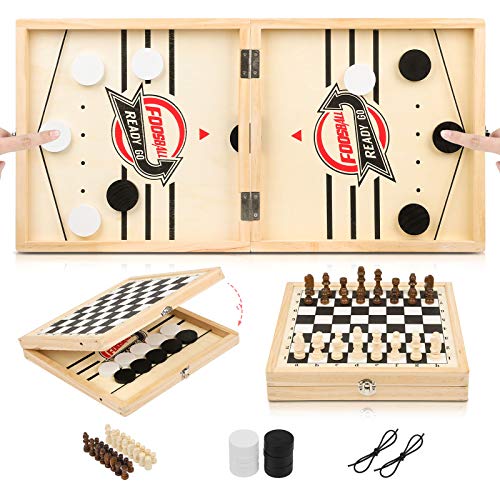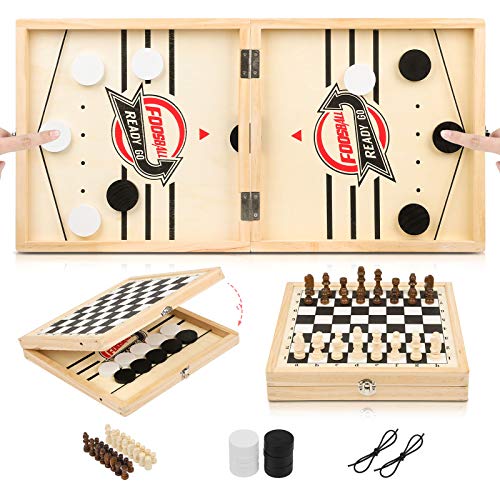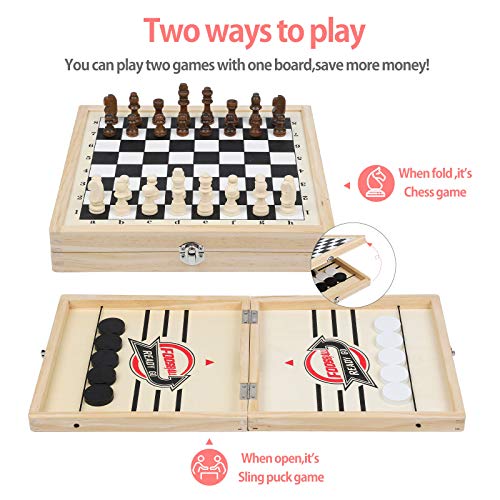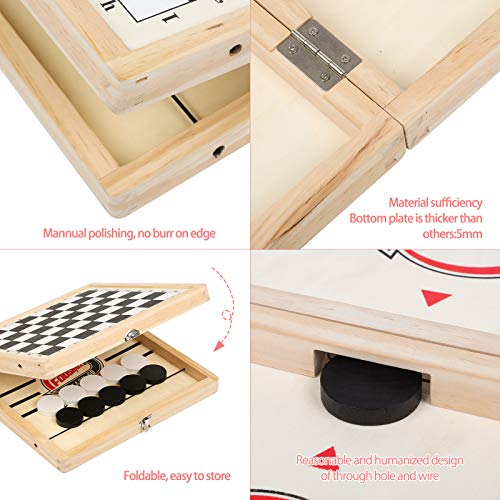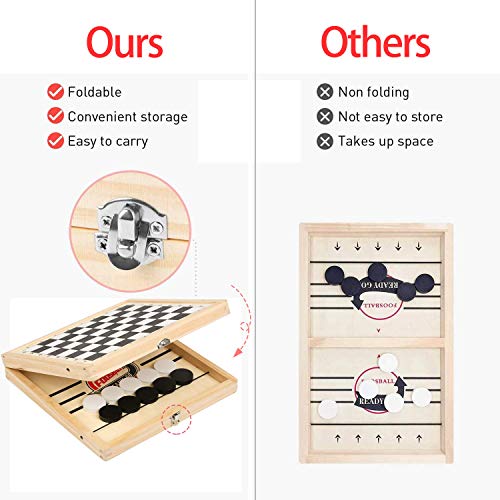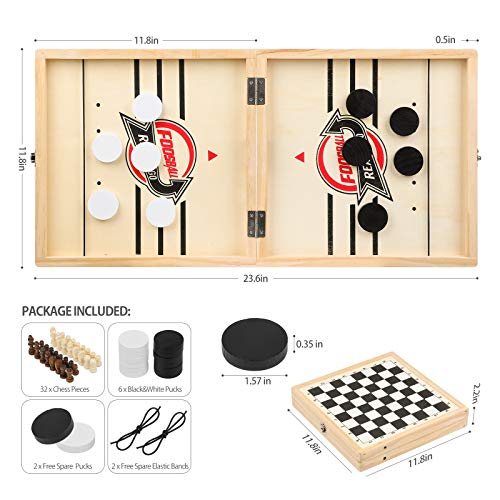 Go to Amazon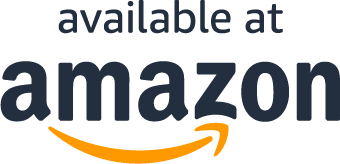 Read More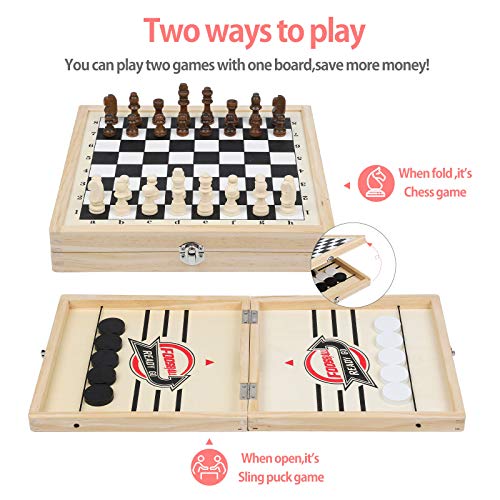 About the product
❤【2-in-1 Family Board Games Set】Combining fast sling puck game and international chess in one. You can play two games with one board, bring you more gaming experience. To save you money on buying another chessboard. These board game set can exercise strategy skills and overall thinking ability; they increase mind thinking and reaction speed as well.
❤【Keep away from electronic devices】This is a fast-paced action game that is very popular on social media and it's easy to play without complex rules, Keep family members away from electronic devices and enjoy the fun of "battle". Improve children's hand-eye coordination, enhance fine motor skills, and expand children's attention. Family game night just got more exciting!
❤【Portable Folding Travel Board Game】Our wooden game set, delightful children board games, the uniquely designed board games provide a convenient place to store pieces, making them safe and in one place. A great travel game, easy to carry, perfect for indoor and outdoor use easy play for all ages.
❤【High quality】This sling puck board game set is made of premium wood, no burrs and particular smell. The wood is much more thick and solid than any other ones.
❤【Best Gift】They are perfect gift for various occasions, such as New year, Christmas, children party, birthday, and so on. It's a fun and interactive game gift that can be played on one or in teams. If you want to keep your children away from electronic devices, just send them this gift, they will love it!
What Our Customers Are Saying
sling puck game is very interesting game
Like the chess and sling puck game. Was a new year gift for the family relative but everybody started playing sling puck game.What most interesting my wife beat everybody in sling puck game.The chess pieces are small but sturdy.All in all a very good 2 in 1 game.Thank you
Great game!
Great game. Seller offers great selection. Clean shipping & handling, no problems. Would definitely buy from this seller again.
Great product! So much fun!
Great product! So much fun to play with a super competitive wife! I really like how it folds up and can be carried with us, as well!
Great game and quality!
Great quality! Bought it for the family to share. It's super fun for all ages.
So excited for Christmas morning
This product looks great! The chess pieces are small, but they are quite nice. And the puck game comes with extra bungees, so that seems like a nice touch. The board opens nicely and lays very flat. I'm really excited for my kids to open this Friday!
New twist to the foosball
Loved the foosball game. Good bang for the buck.
Questions?
Does this include free shipping?