Introductory Offer for Columbia Riverkeeper Members
Pacific Natural: Full Spectrum Daily Multivitamin for Dogs - 90 Soft Chews - Made with Salmon Oil - Support Hip & Joint Mobility - Aid in Immune System Health - Help Nourish Dry, Itchy Skin
----Enter----
PACNAT25
at checkout to enjoy a 25% savings!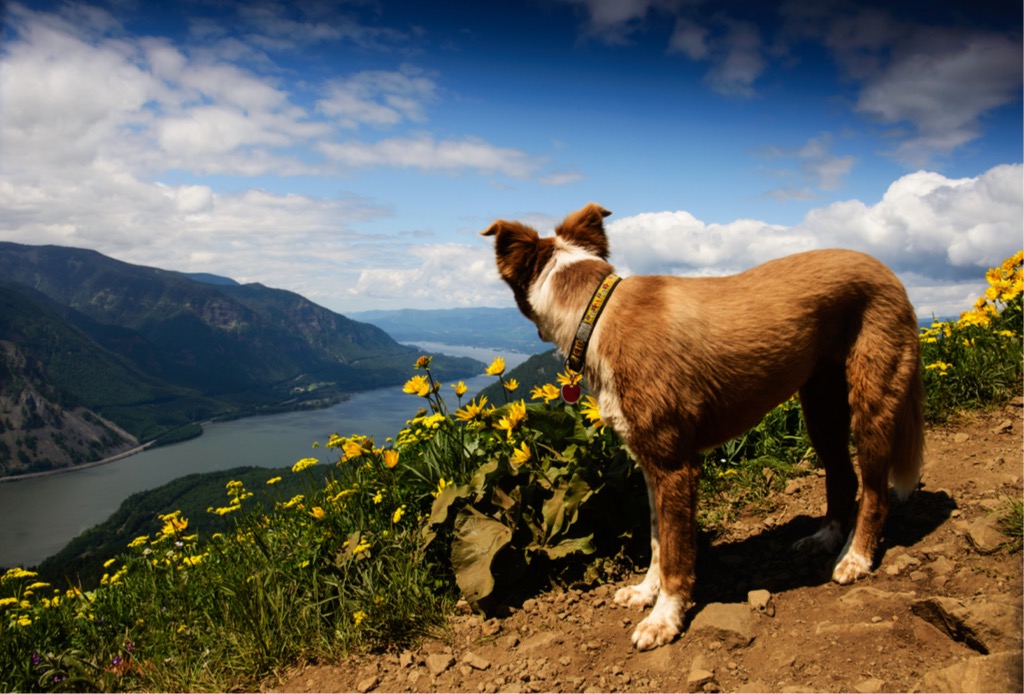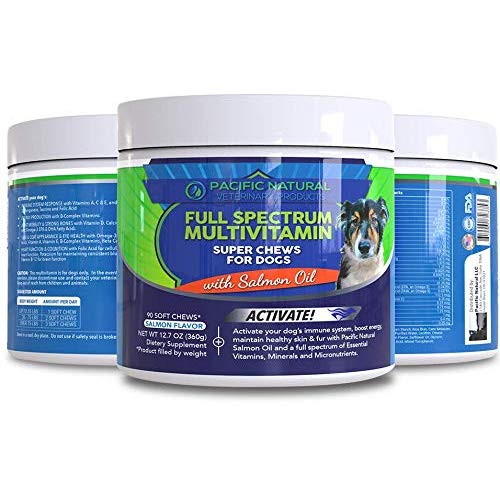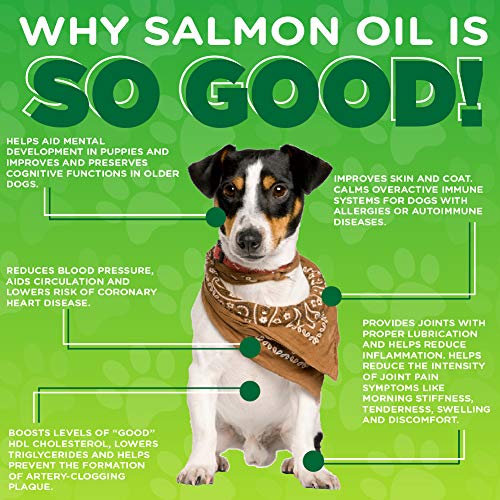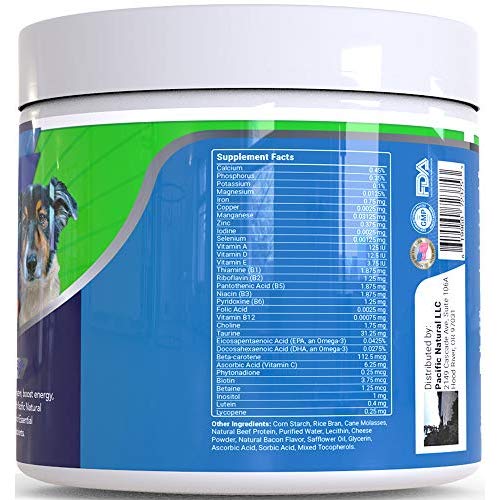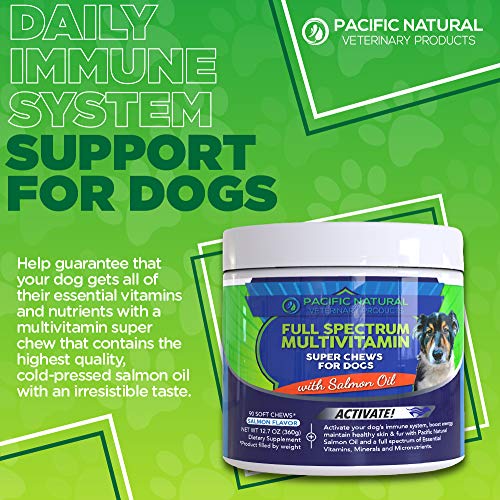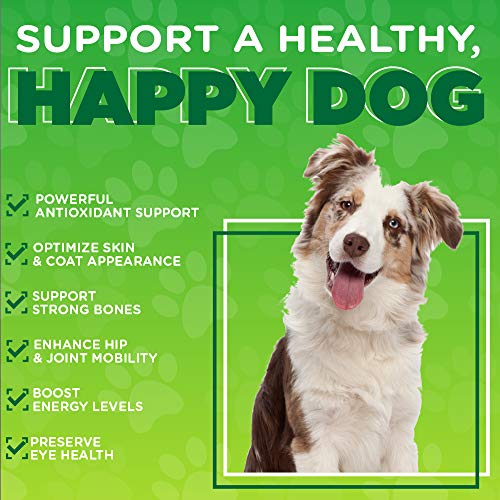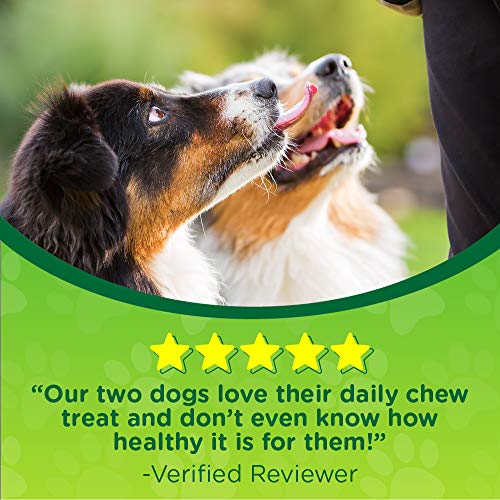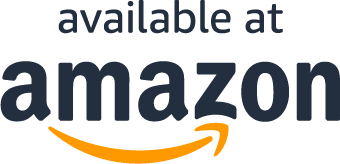 About the product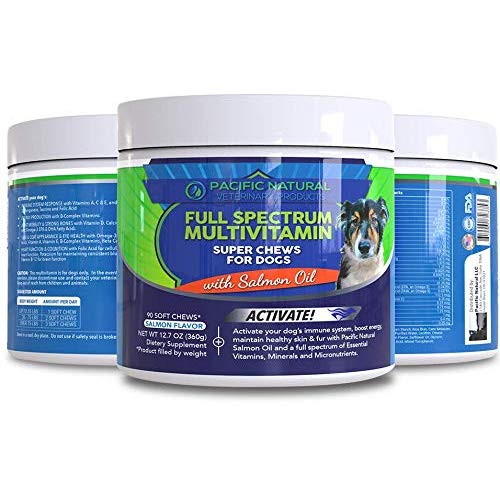 SUPPORT HIP & JOINT MOBILITY: Filled with Vitamin D, Calcium and Omega-3 EPA & DHA fatty acids from fish oil, this daily multivitamin helps support your dog's hip and joint mobility.
PROMOTE IMMUNE SYSTEM HEALTH: These super chews contain powerful antioxidant support designed to support your dog's immune system health and digestive functions.
BOOST ENERGY PRODUCTION: B-complex vitamins, folic acid, and potassium help boost your dog's energy levels, and promote a healthy heart and brain function.
OPTIMIZE SKIN & COAT APPEARANCE: Omega-3 fatty acids helps reduce inflammation that leads to itching, and helps "waterproof" your dog's skin cells nourishing dry skin and giving fur a soft, supple, dandruff-free appearance.
100% SATISFACTION GUARANTEE: Pacific Natural provides a 100% satisfaction guarantee. If your dog doesn't love these super chews, simply return the product for a full refund.
What Our Customers Are Saying
My dog loves them and his coat is showing results
My dog has been having skin/coat problems lately. He's been very itchy and uncomfortable so I decided its time to try something else. I wanted him to have some fish/salmon oil in his diet and also wanted to add multivitamins, so I looked into a few products and decided to go with Pacific Natural. The cool part about this particular option is that it combines multivitamins and salmon oil together, so you dont have to buy them separately. Also my dog loves the taste. I give him 2 a day and his coat is showing results already and hes less itchy overall. We'll be sticking with these multivitamins going forward.
My 5 dogs LOVE this product!
I'm am super happy with my purchase of this full spectrum multivitamin from Pacific Natural. My dogs can be picky about supplements, but not with this one. They all sit happily and gobble up this "treat." Thanks for making a great, high-quality product for our furry family members.
Keep Your Dog Healthy
My little dog Meagan has been using Pacific Natural for 10 days now. She readily gobbles one capsule every morning when we get up. She hangs in the kitchen until she gets gets her supplement and then she scampers away to eat it. She is now twelve and a half years old and our vet recommended we begin giving her a supplement. She is still a very active dog and the ingredients should help her stay that way. When I showed the ingredient list to our vet she was all for using it. So far both Meagan and I are very happy to be using Pacific Natural. I have already recommended it to several of my friends.
Our Pup Loves This Supplement
Our Grand-dog Barley LOVES this Pacific Natural supplement. She wolfs them down every morning, and is quite disappointed that she can only have two. This time of year, she tends to develop an itchy patch on her tummy, and this product has seemingly alleviated that, as hoped. If your pup is finicky about supplements, this might be the right choice. We love the fact that we are giving her a natural product, including salmon. Bottom line- we rate this product very highly and will continue to use it daily.
Satisfied customer!
I received this item quickly with no problems and received a very nice email from the company assuring me that if I wasn't satisfied, they would be happy to work with me. So far, I am very happy with this purchase.
Great product!!!
This is such a great product with super fast delivery (came the next day!). My dog loves them (whew....she's really picky!) and my friend who's a vet said that they have everything she needs to keep her healthy. Some things are worth it and these are definitely worth it for my puppers health!!!