An Exclusive Offer For You
Hendel's Garden Goji Cream Original 50 ml, Rejuvenating Hydrating Face Moisturizer for Younger Skin, Revitalized Radiance - Smoothing, Firming Anti Aging Day, Night Vitamin C Facial Skincare Cream
$17.95
Go to Amazon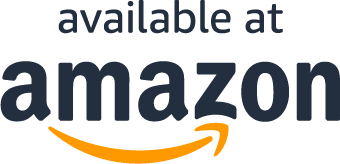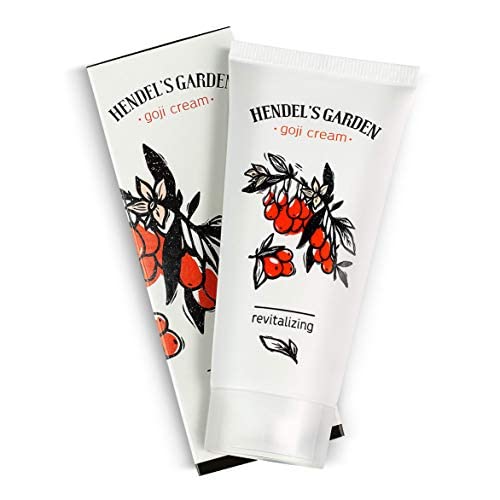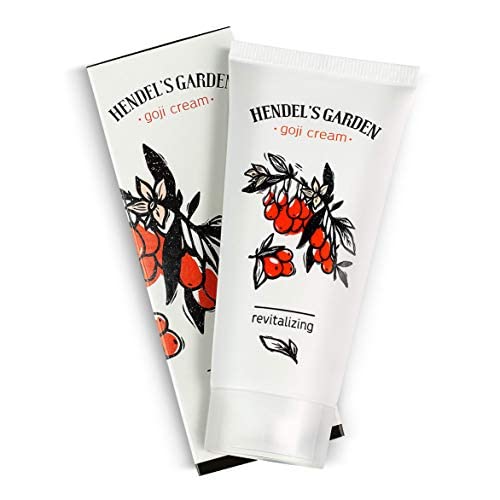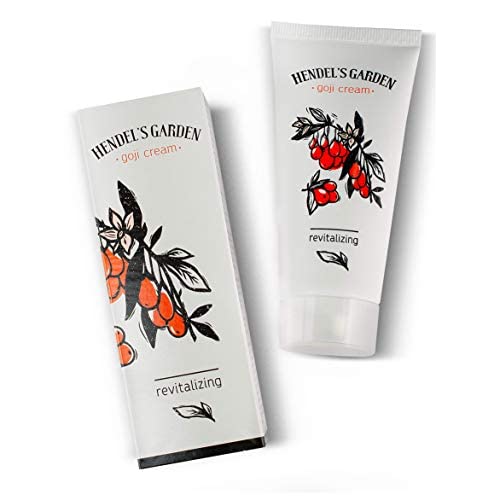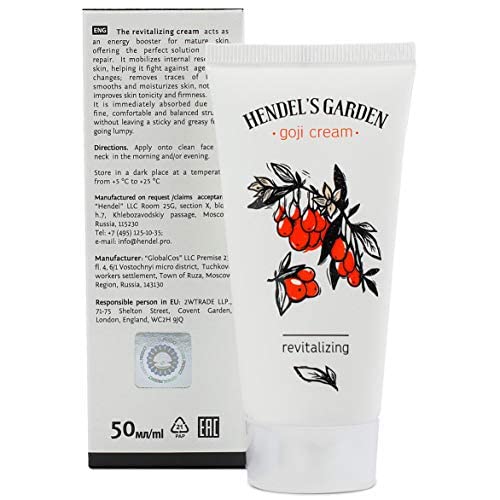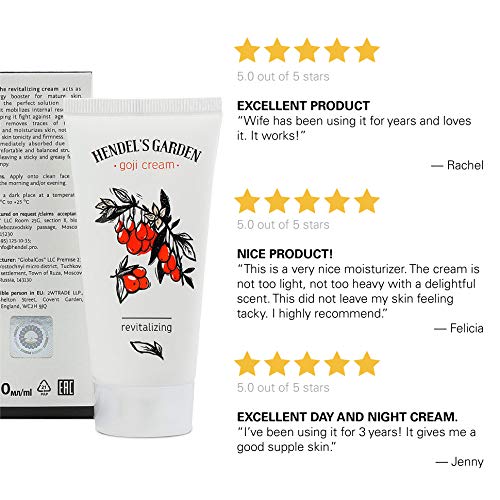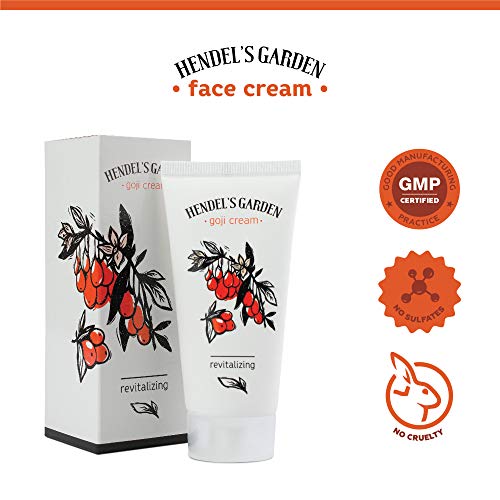 Go to Amazon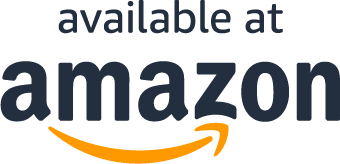 Read More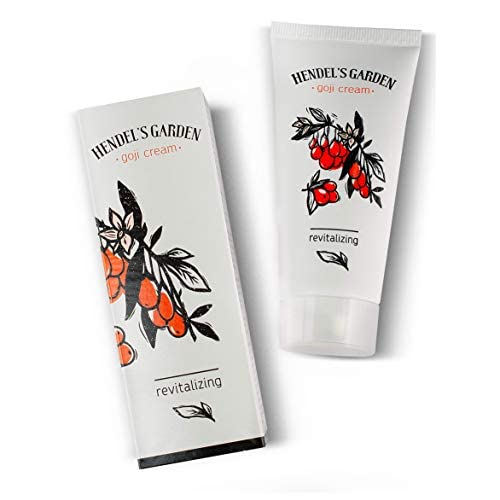 About the product
GOJI FACE CREAM NATURAL SKINCARE: Containing a high concentration of vitamin C & rich in antioxidants, goji fruit does the skin good! Choose Hendel's Garden for the one & only original goji berry facial cream
100% PURE, PLANT-BASE INGREDIENTS: Clean & honest ingredients provided by nature. Goji berry extract, grape seed oil & jojoba oil indulge your skin with deep hydration to give it a firmer, softer, more supple touch
GIVES YOUR SKIN A YOUTHFUL GLOW: The best goji cream for wrinkles, our anti-aging face cream smooths frown lines, laugh lines, crow's feet around the eyes & crepe lips. Firms to give face a refreshing look of youth
SOFTENS, SMOOTHS, EVENS SKIN TONE: A powerful superfruit made possible by nature, the goji berry recharges skin with nourishment to lift sagging, smooth away wrinkles & fine lines, plump for a fuller, younger look
USE AS DAY CREAM OR NIGHT CREAM: This 50ml goji powered anti-aging skin cream goes a long way. Apply the goji berry cream during the daytime under makeup or before bed as a goji night cream to wake up to flawless skin
What Our Customers Are Saying
EXCELENTE PRODUCTO
Excelente producto, cumple con todas las características especificadas en la descripción y lo envían bien empaquetado.Hace una semana que lo estoy usando y ya se notan los resultados, si bien mi piel no es arrugada tengo unas lineas de expresión en la frente que no me gustan y cuando me aplicó la crema siento la piel más tersa y las líneas de expresión un poco más desdibujadas de continuar así podre decir que esta crema realmente funciona muy bien.
quality
Smells great! It helps the skin alot. Definitely will buy again!
Fantastic cream!
Fantastic cream! I am happy with this product; my skin feels good and is attracting. I would say try, it you won't be disappointed.
Highly recommend
I really like using this cream, it's very easy to use. I would highly recommend this product.
Great brand
My mom used this product and she really likes it. She specifically asked me to get this one as opposed to other brands.
Vale la pena!!
Excelente crema para el cuidado de la piel
Questions?
Does this include free shipping?