An Exclusive Offer For You
!!!Quantity: 20
Cashback: 12,99 euro
Note:Cashback via paypal after the review online, including paypal fees.!!!


OMOTON Wireless Bluetooth Mouse for iPad and iPhone (iPadOS 13 /iOS 13 and Above), Ultra-Thin Mouse for Bluetooth Enabled Computer, Laptop, PC, Notebook, Window, Android Tablet and Mac Series, Silver

£12.99
Go to Amazon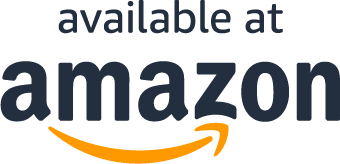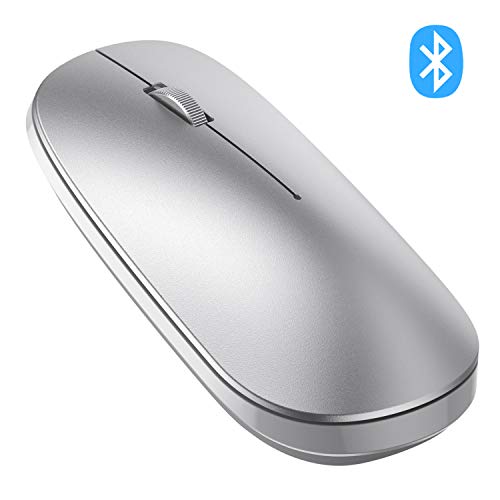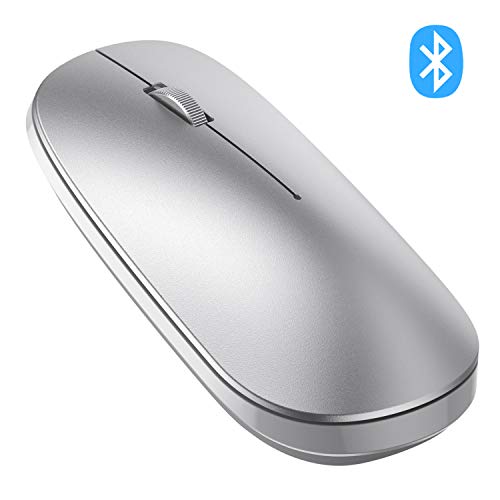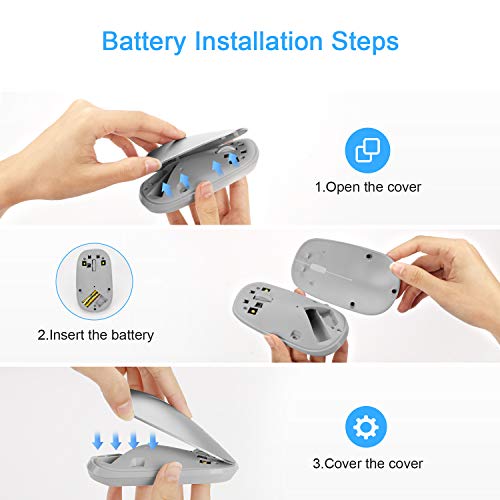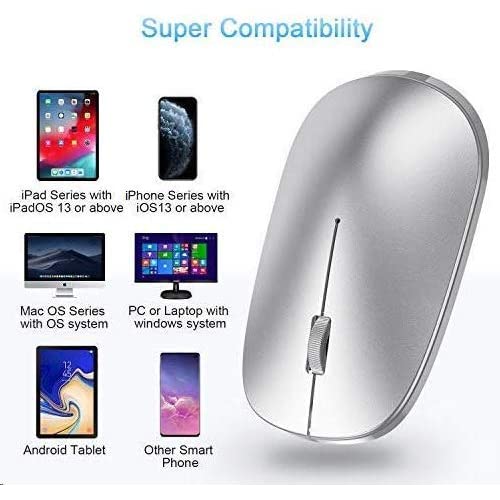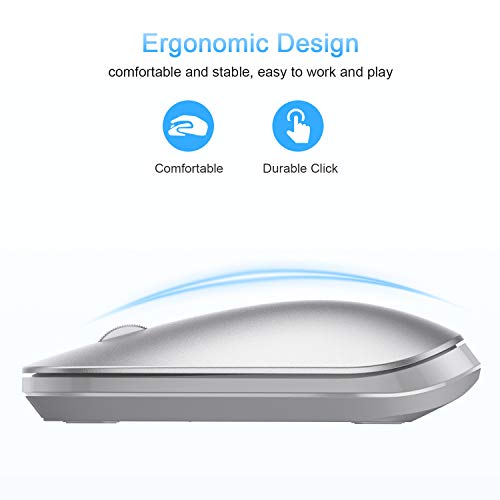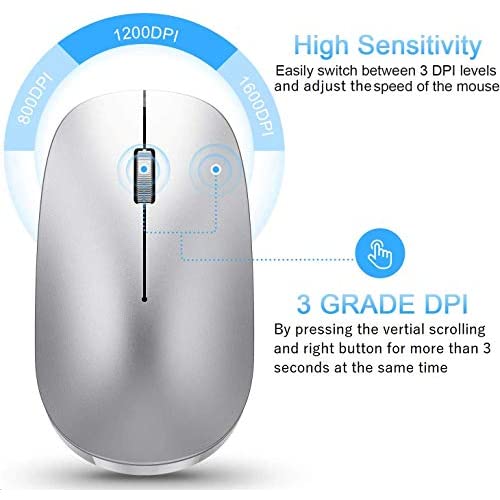 Go to Amazon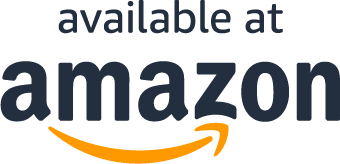 Read More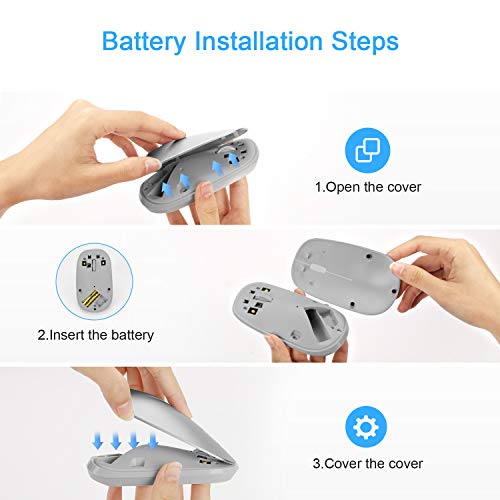 About the product
Make sure this fits by entering your model number.
Super Compatibility: Compatible with more than 99% Bluetooth devices, works with bluetooth enabled computer, laptop, PC, Notebook with Windows, Mac OS, Linux system and Android tablet. Note: also support for iPad and iPhone bluetooth connection (Updated System to iPadOS 13 and iOS 13 or above, and Turn on the "Assistive Touch" )-Important.
Adopt Bluetooth 5.0 Technology: No cords or dongle, connects directly to Bluetooth-enabled notebooks laptop or PC via Bluetooth, working distance reaching up to 33ft. ATTENTION: When used on iPads and MacBooks, the direction of the mouse wheel is opposite to the direction of the page.
3 Level Adjustable DPI: Using high-performance optical chips, 3 DPI switches (800, 1200, 1600) change the speed of the mouse freely, can be applicable to all kinds of games, accurately tracking.
Ergonomic Design: Good surface coating technology given you a skin-like touch feeling. User-friendly design provide all-day comfort for work and entertainment, portable and pocket-sized perfect for travel, Mute design keeps away annoying clicks.
Please Note: The mouse only needs 1 AA battery (not included), which supports up to 60 days use.Please add a battery by prying the case out of the gap in the middle.
What Our Customers Are Saying
Great design
Works brilliantly. Connects via bluetooth so need for the USB receiver. It needs a battery which unfortunately doesn't come supplied with the mouse. It is plastic and lightweight and isn't the most solid but its only a mouse.Great for me as my laptop doesn't have USB input ports and also can use it on my tablet.
Ultralite and Slim mouse
Well , Superb delivery, I ordered it at 10 am and got it before 7 pm on the same day.I was excited to open the mouse and the same as seen in the pictures on the website.Unboxing was very easy and make sure you open the cover from upside. There is no cover or battery space downside of the mouse as other mouse having ...well that's not an issue. I just used my spare AA battery and connected it to my windows 10 laptop smoothly without any issue. Even it's very lightweight and less bulky to carry in your laptop bag.Last but not least it's not having clicking sound and works perfectly. You will get used to working with the mouse if you do like click sound :)
Bluetooth for the win
i have had other wireless mice but all have had to have a dongle. The mouse being Bluetooth means u can connect to anything. I can use it on tablet and on my computer. the slick design is compliantly to its performance there is no input lag.i would highly recommend this product
Great quality
I bought this mouse for general use and because it was Bluetooth. Meaning no wires and a clear desktop!Nice quality, lightweight, It is beautifully put together and was paired in seconds. Arrived as promised and I'm more than pleased with it.
Great replacement for Apple Magic Mouse!
I bought this as a replacement for my Apple Magic Mouse v1. Not as solid or robust, but more responsive and light. This is a quarter of the price!! What's not to like! I use this with my Mac book pro High Sierra. Highly recommended!
The dual-use mouse
Only one mouse, I can use it for my computer and my iPad Pro, save more. Also, it has a light weight which is convenient to bring it anywhere. However, if it has wireless charging, that would be better.
Questions?
Does this include free shipping?