An Exclusive Offer For You
OMOTON Vertical Laptop Stand, Double Desktop Aluminum Stand Holder with Adjustable Dock (Up to 17.3 inch), Fits All iPad Pro/MacBook/Surface/Samsung/HP/Dell/Chrome Book
£20.99
Go to Amazon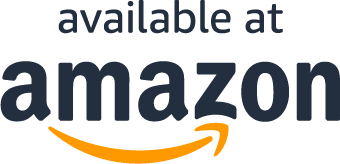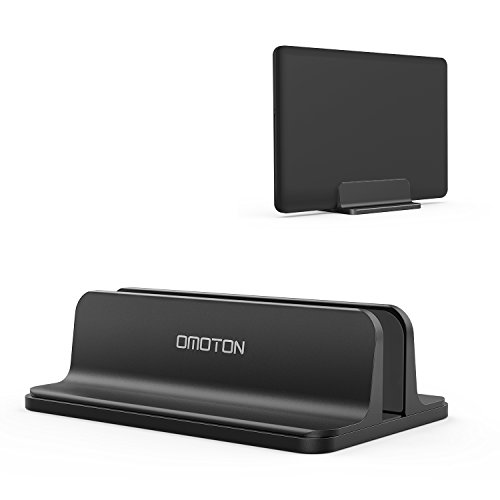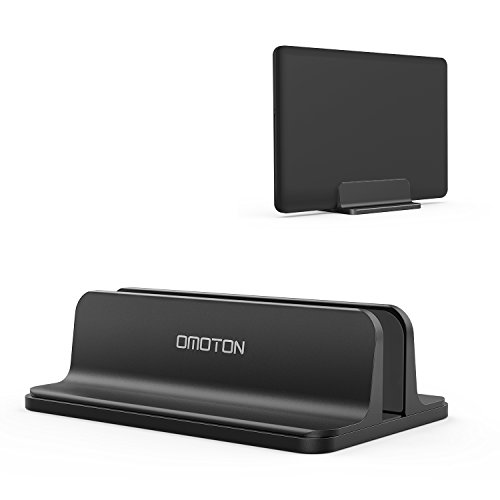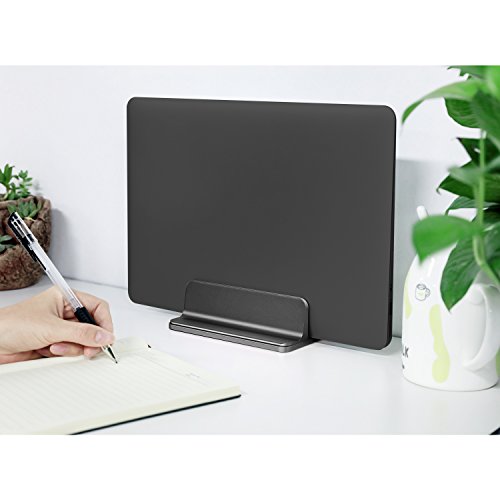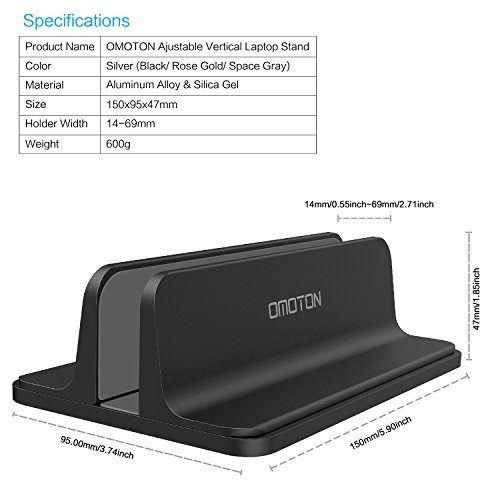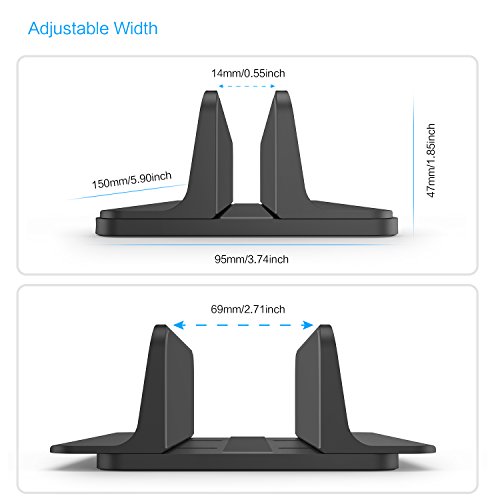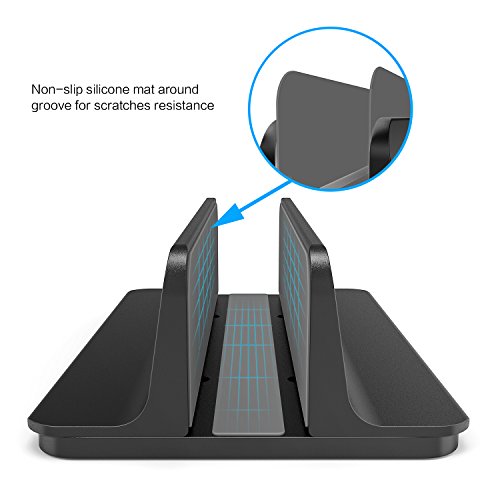 Go to Amazon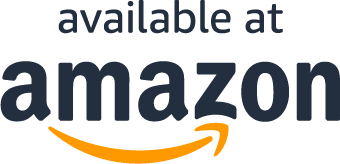 Read More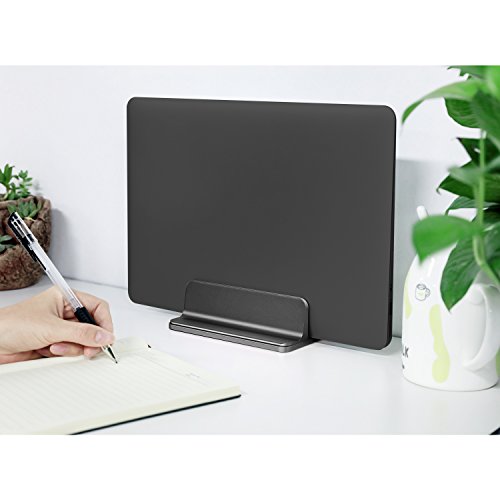 About the product
Optimize Desktop Space - Cradle your MacBook / Notebook up vertically and get your desktop well-organized for saving more space
Adjustable Size - Adjustable width can match most types of laptop or notebooks's thickness varying from 0.55in / 14mm to 2.71in / 69mm
Exquisite Workmanship - CNC-machined from anodized aluminum alloy, with sand blasted and brushed processes, the same texture with Macbook's surface
Durable and Stable - Anodized aluminum alloy is scratch resistant and wide base keep your laptop from falling down
Protective Mat - With Non-slip silicone mat covered around groove, avoid from risking of any scratches to your devices and stable placement
What Our Customers Are Saying
Sturdy and well made
I love Omotion products, and this is no exception. It's sturdy and well made, and anchors the weight of my laptop with no worries about it toppling one way or the other. I leave the clamp slightly loose so I can dock/un-dock and take my laptop away, and it's great. Freeing up that desk space is so liberating!
Another great product
ALWAYS appreciate the quality of the Omoton stuff I've purchased. Both the items themselves and the packaging. This laptop stand is another example of a simple need executed very well. Highly recommended for Surface Pro users.
Amazing quality, great looking, ergonomic and stable!!
It works pretty well!! The quality is amazing with a high stability and really ergonomic! Now the portability as it's a little bit heavy might not be as great as for some one who will just keep it on the desk forever. The grip is rubber so there will be no damage on your laptop. AWESOMEEEE product and I really recommend if you are going for that clean laptop/desktop setup!!
Great stand for docking
When we updated our home office we added a monitor so we could "dock" our laptops. I have a MacBook Pro 13" and my wife a 15" HP Elitebook. This stand worked right out of the box for both. We could adjust it bit, but it really just needs to hold them and we aren't rolling around on a ship, so once they are in place they are fine. It is very sturdy and just big enough to safely hold the laptop yet not take up too much room if you were using it on your desk (ours is on the floor). It does have the ability to be adjusted easily if you needed more or less room.Have no complaints and think it is a good value for the materials it is made out of and quality of assembly.
Magical Block of Holding
With this product unicorns and rainbows flew out of my laptop the moment I set it into this dock. This legendary block of holding will forever ensure that your laptop will no longer be laying down on the job. As a benefit it works with Windows laptops!!! This means you can trash your fake glasses, low sagging beanie, that God awful V-Neck, and go take a shower you filthy ANIMAL! All in all the quality of this product is as if it was forged by the dwarfs deep within the mystic mountains and breath to life with the magic from the forest elves.If you are looking for something like this I would highly recommend.
Works perfectly. Better than expected.
This thing is beautiful. I'm so glad I paid the extra 4 bucks to get it in black.
Questions?
Does this include free shipping?