An Exclusive Offer For You
OMOTON Bluetooth Keyboard and Mouse for iPad/iPhone(iPadOS 13 / iOS 13 or Later), Compatible with iPad 10.2, iPad Pro 11/12.9 Inch(2020/2018), iPad Pro 10.5, iPad Air 3, iPad Mini and More, Silver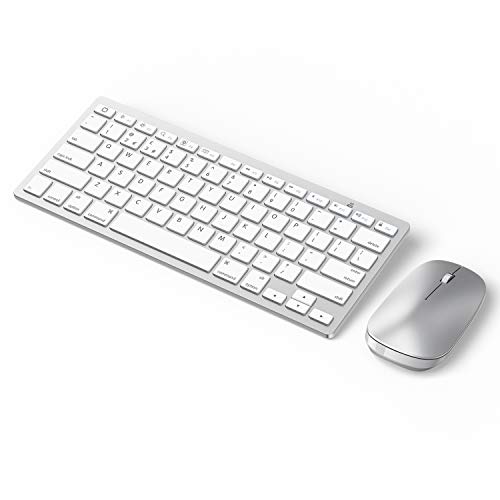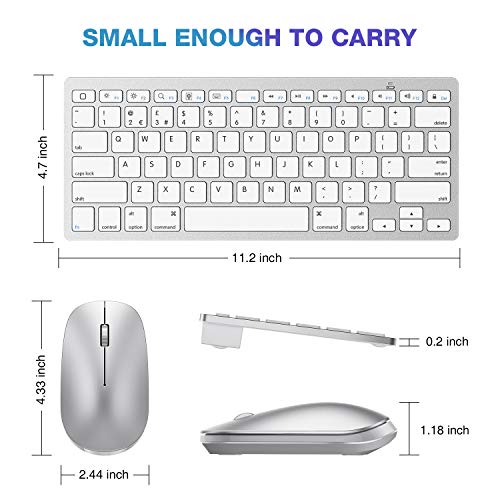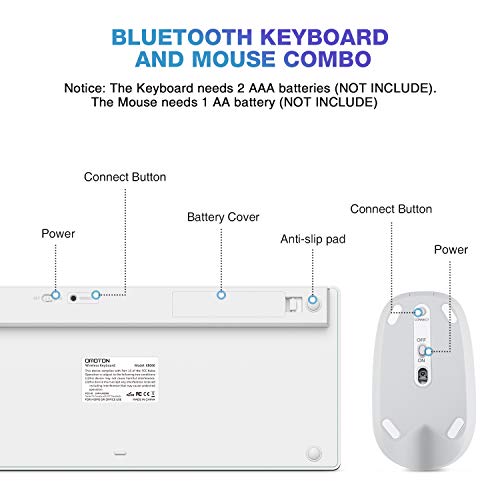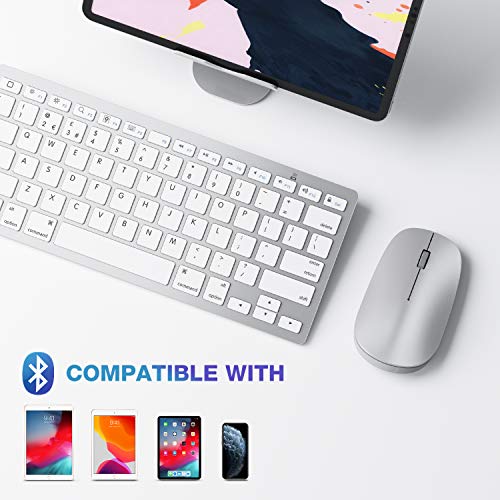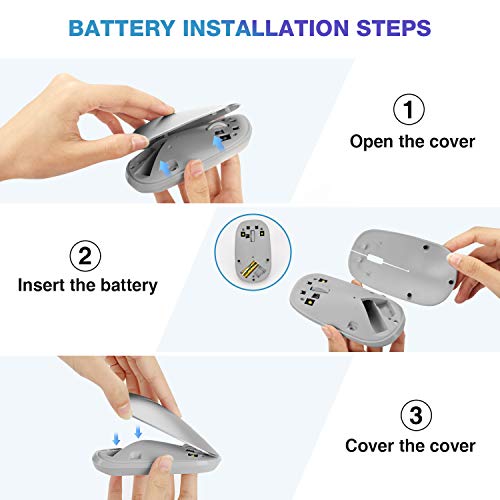 Go to Amazon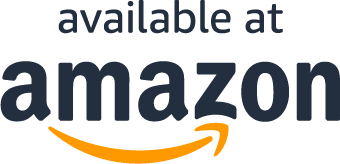 About the product
Cable -Free: No cords or dongle, connects directly to Bluetooth-enabled device via Bluetooth, operating distance up to 10 meters, bring you more convenience when you need to type
Super Compatibility: Compatible with iPad and iPhone, such as iPad Pro 11 / 12.9 Inch(2020 / 2018 Released), iPad 10.2 2019, iPad air 10.5 2019, iPad mini 5 2019, iPhone 11 / 11 Pro Max etc . Note: Need to update the system of your ipad and iphone to iPad OS13 and iOS 13 or above and Turn on the "Assistive Touch"-Important
Reasonable Layout and Ergonomic Design: QWERTY Layout with Hot keys Customized for iPads, Including Volume, Music Control, Brightness etc, with mute and ergonomic design, the mouse gives you a skin-like touch feeling and provide all-day comfort for work and entertainment
Long Battery Life: The keyboard needs 2 AAA batteries (NOT included) and the mouse needs 1 AA battery (NOT included), which supports up to 120 days use for the keyboard, and 60 days for the mouse
Perfect Size:Just Big Enough for your fingers to enjoy a wonderful typing, and small enough to put it into your suitcase/handbag.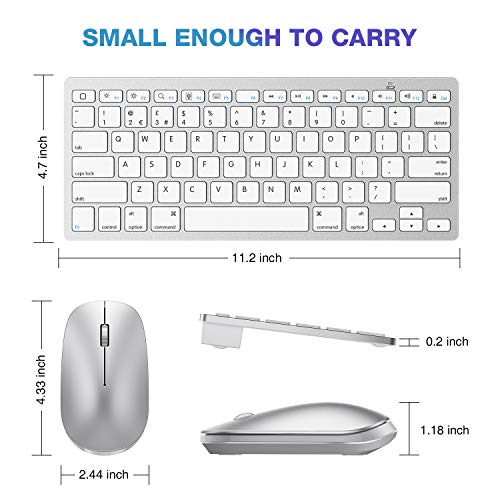 What Our Customers Are Saying
Works fine with Android phones too, awesome kit for working on the go!
This is advertised as being mainly for Apple devices, but it works perfectly with my Android phone (and I'm guessing would work with anything else that can use bluetooth)!Both the keyboard and the mouse are great and super useful for anyone who needs to be productive on the go - put together with your phone or tablet, it more or less replaces needing a laptop! Using a mouse to browse on your phone is a weird feeling to start with, but once you've got the hang of it, it's much easier and quicker than working with the touchscreen!Both are very easy to get started with, just put in batteries, pair with your device, and go - if you've ever connected a Bluetooth device (speaker, etc) before you'll have no problems, but there's also a small manuals included for the mouse and keyboard with setup instructions.I was pretty impressed with the quality of both the products for the cost - there's similar stuff available for cheaper prices, I've tried a few before, in my opinion it's worth paying the little extra as these are better made and easier to use than any of the cheap models I've had. Both look great for a start, they have a nice Apple-style sleek design and smooth feel. As advertised, the keyboard is (for me at least) a perfect size and layout for typing, while still being small enough to be portable (pretty important for being able to use it efficiently). It's a little bit heavier than you might expect, and it's definitely not 'pocket-size' portable, but as long as you've got a bag or backpack to put it in, it's no problem to take with you! The mouse is amazingly lightweight and well made, and the pointer tracking is smooth and responsive (I'd recommend getting a mouse mat to go with it though as it doesn't track so well on some surfaces).No real cons I've found so far - this is a great kit for anyone who wants to use their phone or tablet like a full size notebook, and does everything you need straight out the box (don't forget to buy AA and AAA batteries though!) :)
Easy to Connect
Unlike all my other bluetooth keyboards, this has connected almost instantly to my Apple stuff, my windows stuff and my android stuff. 10 out of 10 on that. It is neat, has a nice action, and puts me back in control of what I type - currently error free on all systems.
Good buy
Keyboard is study and responsive. Mouse is a bit on the flimsy side but works fine and you get used to it. Looks good with the keyboard. Works well and I'm a happy user with my iPad Pro
Super easy to connect to IPad
Ordered the keyboard at 2105 hours and it arrived at 0845 hours the next day......Took keyboard and mouse out of the box, installed the batteries and switch the keyboard on. Within 15 seconds, I was typing and it has never missed a key stroke. Switched on the mouse and seconds later, I was tracking all over the screen. Both items are well made and certainly worth the money. If not used for about 5 minutes, keyboard goes in to sleep mode, but a couple of taps on any key, wakes it up. Same for the mouse. I have had the keyboard and mouse for a week now and they have not faltered.
Questions?
Does this include free shipping?