An Exclusive Offer For You
OMOTON [3 Pack] iPhone 8/iPhone 7 Screen Protector, [Tempered Glass] with [Scratch Resist] [No Bubbles] [Crystal Clear] [High Sensitivity] [Easy Application] for iPhone 8/7 [4.7 Inch]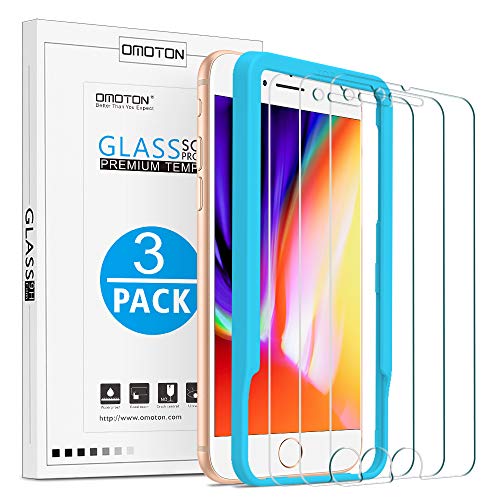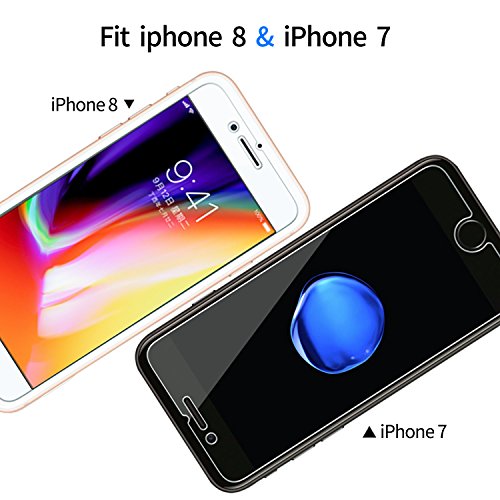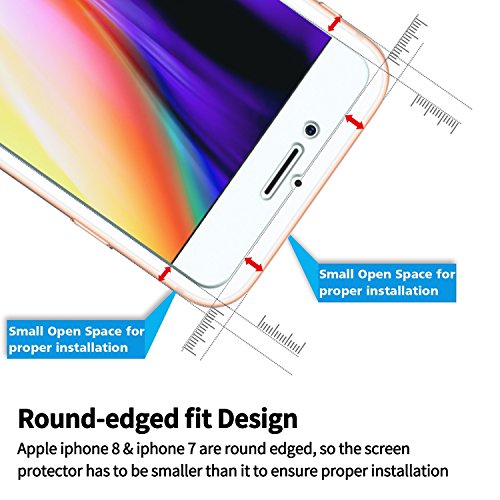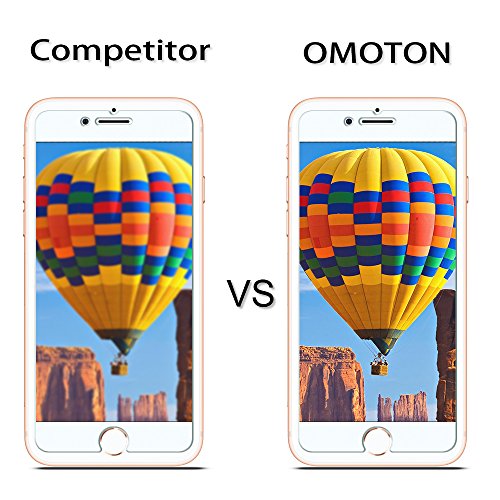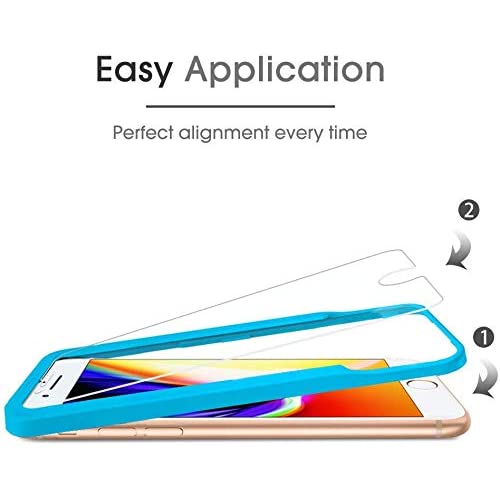 Go to Amazon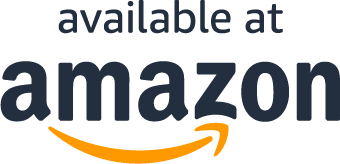 About the product
Make sure this fits by entering your model number.
1. Designed for Apple iPhone 8 / 7 (4.7 inch) only, NOT fit for iPhone 6/6s plus, iPhone 7 plus, iphone 8 plus and any other iPhones.
2. 9H Hardness Scratch-Resistance screen protector can effectively protect your iPhone from unwanted scuffs and scratches by knife, keys and some other hard substances.
3. Bubble-Free adhesive is easy for installation and leaves no residue after removing this iPhone 8 / iPhone 7 screen protector.
4. 97% High-Definition Clear Hydrophobic and Oleophobic screen coating protects against sweat and oil residue from fingerprints.
5. Highly Responsive and sensitive with HD Clarity and Transparency ensures maximum resolution for Super Amoled Displays, and OMOTON provide you lifetime warranty.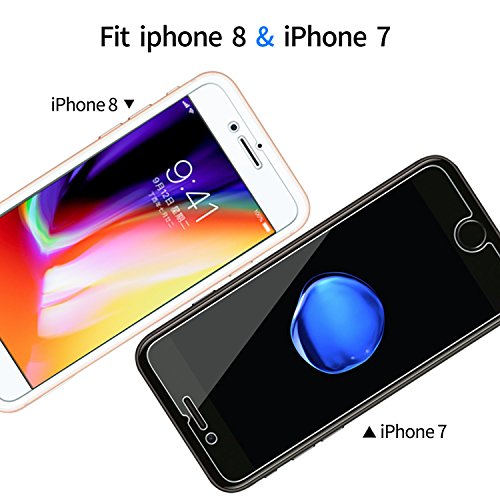 What Our Customers Are Saying
Best Screen Protector
These are the simplest protectors I have ever fitted. (Now on three different devices) No bubbles whatsoever once fitted. In use these have a really nice feel and are as crystal clear as they claim.If a small piece of dust or a hair trapped during fitting it is easy to gently lift the protector and remove the item with the provided adhesive tape.Line the protector up and tape it into place, tapes are provided but I would use a piece of tape (insulating is best but masking works well) along the device long edge, remove the backing and gently lower the protector down and as it starts to adhere to the screen, let go!, Yes let go, the protector does the rest. Have a thin blade handy, like a craft knife or pen knife, so that if you spot a piece of dust you can put the blade under the not yet adhered edge of the protector and lift it back up. DO NOT touch the adhesive side with your fingers.
Easy to install and comes with multiple screens just in case
An installation frame is included so I found it easy to install for a screen protector which I got right on the first time had no bubbles form. However it may be difficult for others to be able to lower the screen slowly enough by holding the sides of the screen in order to let air escape.Multiple wet wipes, a micro-fibre cloth dust, absorption stickers ( a bit difficult to peel off properly but multiple are provided), installation frame, instructions and of course the screen protector are included. A good affordable product with all the necessities. (I received a lifetime warranty which was a huge bonus too)3 months later no problems so far after a few minor drops. Definitely protects against general scratches though e.g. from keys in pockets that would occur without it.
Easiest screen protector I've found
Easy to install - just follow the instructions and be in as dust-free an environment as you can be (e.g. a steamy bathroom). The positioning tabs worked well for me and everything aligned correctly. A small air bubble to the top right of the screen protector that I was able to move using the enclosed (small) piece of stiff plastic. One of my better purchases.
excellent service
fantastic service from this company.the product was not up to standard and was given a full refund.cannot fault akali in customer service.thanks omotion I will buy again.
Great quality item
Great quality item...very pleased with all contents and even had some extras I wasn't even expecting (cleaning cloths etc) Fitted my iPhone 8 perfectly and easy to put on. Highly recommended.
Good item
Easy to use just spend time cleaning the phone screen for the best results
Questions?
Does this include free shipping?