An Exclusive Offer For You
OlarHike Hydration Backpack Pack

>>2L BPA Free Leak-Proof Bladder

>>Insulated Water Backpack for Hiking, Biking, Running, Camping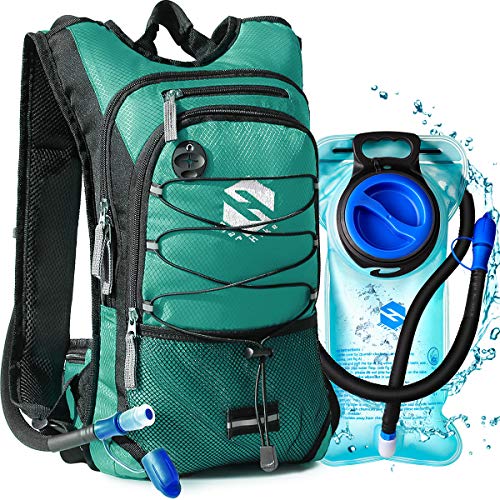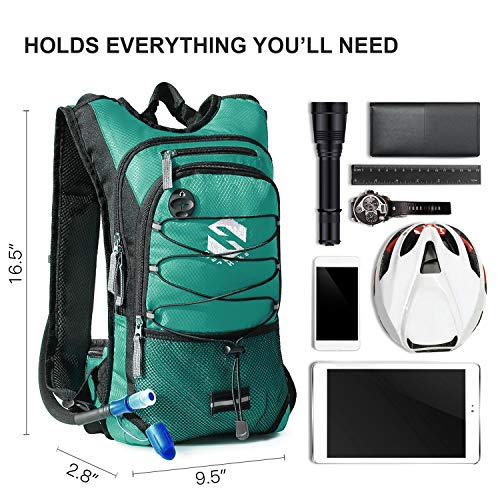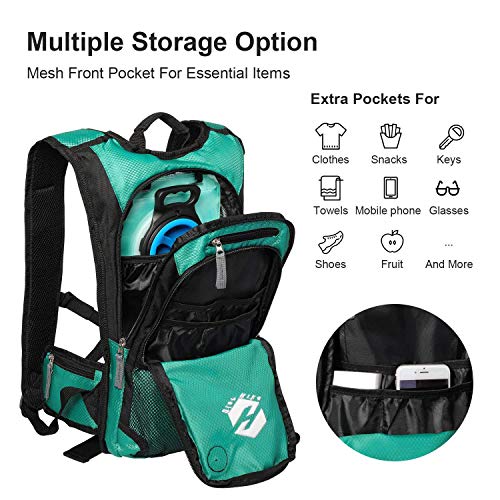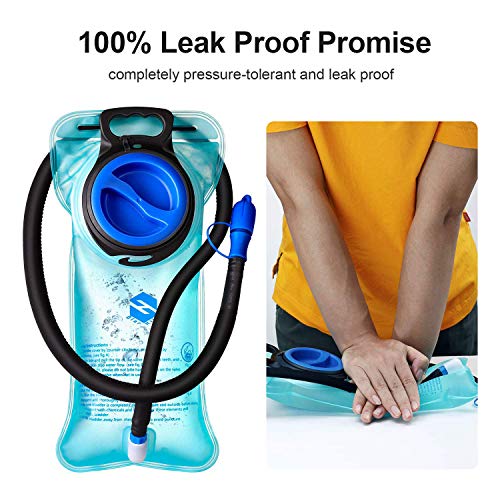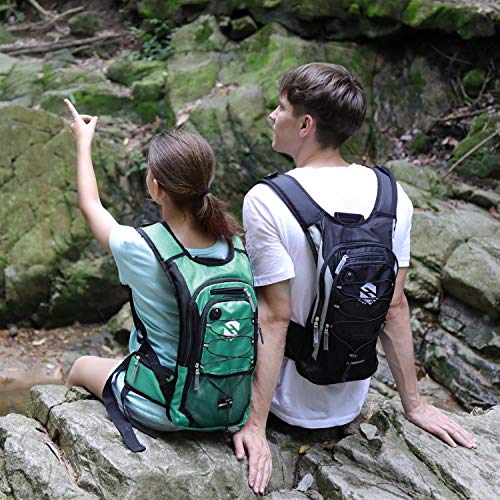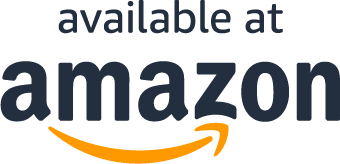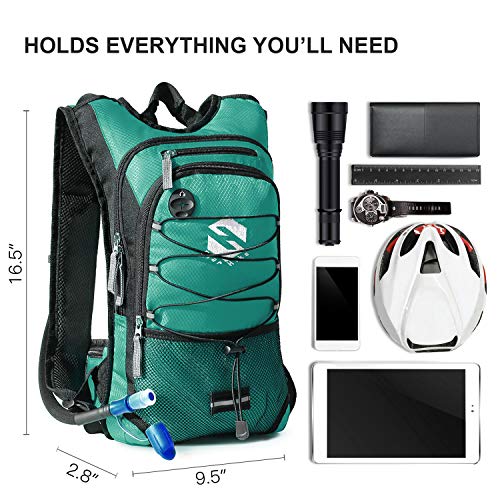 About the product
Make sure this fits by entering your model number.
【100% Leakage Proof Promise】Comes with a built-in 2L bladder, 24 hour swing test and vibration test,OlarHike Hydration Backpack is completely pressure-tolerant and leak proof for hiking, biking, running, camping and other outdoor adventures.
【Multiple Storage Option】Olarhike hydration backpack has multiple pockets that give you all the space you need to store your various necessities.There is a earphone hole, so you can enjoy your music time when you're carrying a backpack.
【Lightweight & Durable】Made from lightweight, breathable mesh back panel and high-quality nylon fabric, it's lightweight, comfortable and durable.
【Longer Cooling Time】OlarHike Hydration Backpack keeps your fluids cool with an inside thermal insulation that lasts up to a duration of 4 hours. Your Drink Could Still be Cool After Lots of Activities.
What Our Customers Are Saying
An excellent backpack with lots of room for extra items in addition to water
I purchased this hydration backpack to use when I'm out in the woods taking pictures. It's not only a great product, but it's an essential one. Prior to my purchase; I would struggle to bring a couple of bottles of water with me. On my last outing before using this item; I became so dehydrated that I was on the verge of fainting. That's when I knew that I was in trouble, and started searching for more convenient ways to carry a large quantity of water with me. While the backpack is obviously on the heavy side when loaded with water; the convenient shoulder straps make it very comfortable to wear.Now; in addition to having all the water I need for an entire day, I also have the convenience of being able to store my phone, as well as numerous other photographic accessories. Also of note, is the ability to freeze water in the bladder prior to going out on a very hot day. Just be sure to take it out of the freezer several hours before using, so that it melts into very cold water.This hydration pack is not only versatile, but it's extremely well made. I imagine that it will last for many years, and I consider it a bargain for the price.
It Carry water
I bought this product because many times when I'm running or training I do not like to stop to drink water and thus not cool down. This backpack is great for that since it contains a bag to carry water and is very appropriate for what I want, since easily, while I do my sport, I can take the hose and drink water from the backpack without having to stop at all and also keeps it cool
IMPRESSED!
Not too sure why anyone would spend top dollar on a name brand hydro backpack when these are on the market. I have a buddy who has a very expensive one and he was floored when i told him how much i paid. One really cool thing i noticed is that if you wanted you could buy another bladder and run the 2nd bladders hose out through the arm strap on the other side. Also there is room for an ice pack a lunch bug spray and sun screen. It is comfortable when fully loaded and feels solid when moving meaning it doesn't bounce around if your are jogging in it due to the nice straps. Overall I'm very happy with my purchase. If it ripped or failed in any way I would buy another. Though i don't see that happening. Thanks!
Awesome product
Yes, hydration packs are useful of course. But why is this backpack so awesome? It's a good inbetween. I've used really small camelbacks that just fit your water pouch and that's it. They were too small to be useful. I have a 12 L backpack with a hydration pouch but it now protrudes too much so it doesn't have the feeling that it's flat right on my back and low profile.This is a nicely sized hydration backpack with a lot of small, thoughtful features. It has those zig zag bungee cord thing you can carru things with, maybe even hang stuff with carabiners. A outer mesh pouch on the outaide. A small little zippered compartment on top. Chest straps with adjustable height. Waist straps with zippered compartments on each side. Little reflective bands in the back and front, just in case.It's just a really great product. Good price, good size, good quality, good features.I'm happy with this purchase.Edit after use: still think it's a great product. I've used it at raves as well as small hikes. I got a small pouch that I connect to the top handle and the bottom reflective band using carabiners, for extra space. I almost never need it. I'm able to hold a large water bottle, sunglasses, bunch of keys, gloves, my jacket (strapped in the bungee cord), some food, etc. Never felt like I lack space. Is very low profile and never feelsbheavy or bulky. Love this purchase!
Excelente servicio!
Me gustó mucho la mochila y llegó antes de lo acordado muy bien todo 👍
Muy buena compra
Excelente mochila.
Questions?
Does this include free shipping?