VIP CLUB BOGO
BUY Immune Fast at 30% OFF,
GET a Product of Your Choice up to $20 for FREE!
How it works:
1) Click "Go To Amazon" below and find Zand Immune Fast.
2) Add it to your cart and use code
IMMUTHIRTY
at checkout.
3) Send the following things to
support@thehealthwaystore.com
Amazon Order ID
The product you want FREE (up to $20) from thehealthwaystore.com
Shipping address to receive your FREE BONUS BOTTLE!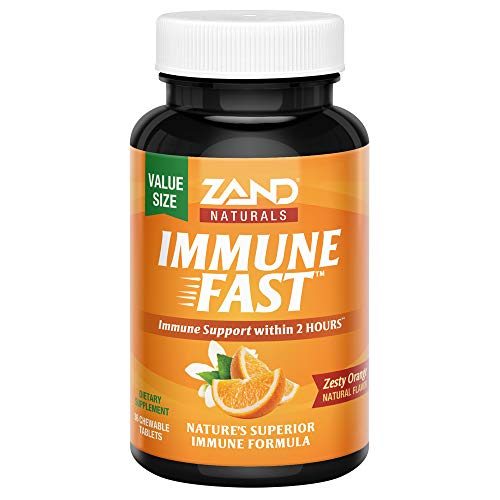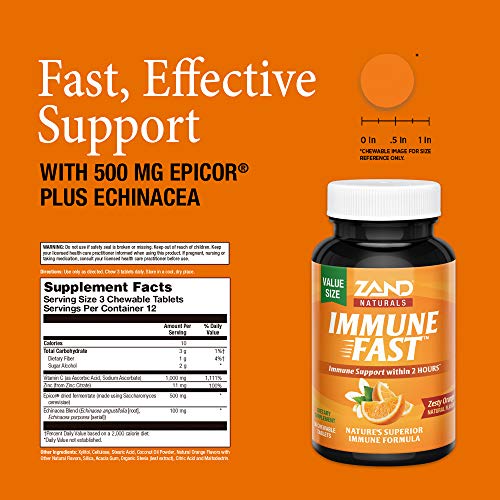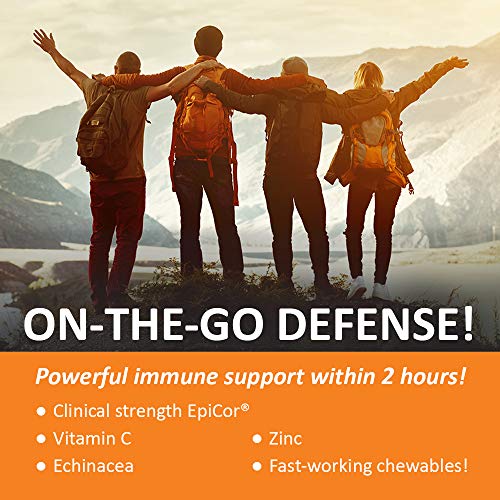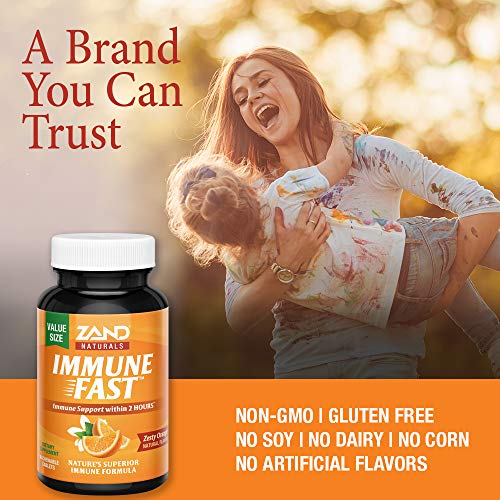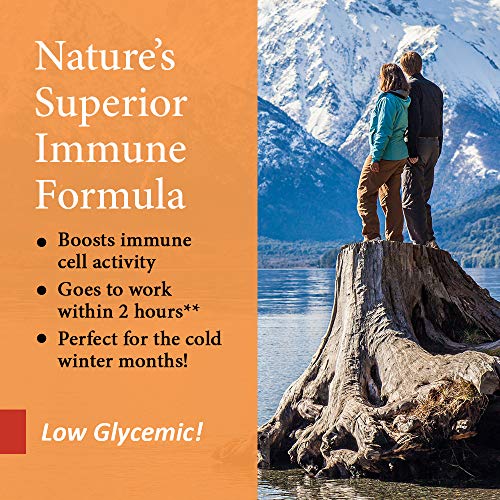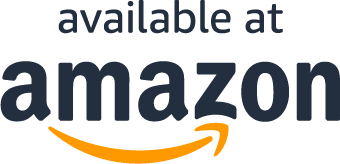 Why Immune Fast?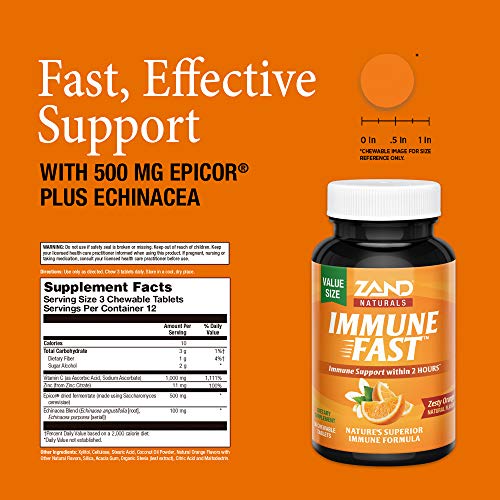 ⏰ Rapid Response: Designed to boost immune cell activity within 2 hours**

💪 Clinical Strength: Optimizes immune response with 500mg EpiCor* per serving**, plus vitamin C & zinc

🌸 Natures Booster: Supports immune function w/ echinacea, studied for its potential health benefits***

👌 Our Ingredients Pledge: NO GMOs, gluten, soy, dairy or corn; sweetened with xylitol & organic stevia

🥳 Extra Value Size: Get more Zand Immune Fast chewable tablets for less in our value-size bottle!

*These statements have not been evaluated by the FDA. This product is not intended to diagnose, treat, cure or prevent any disease.

What Our Customers Are Saying
Very grateful for this product!
Give to my toddler child 1-2 times per day. Has helped immensely with colds, boost immunity, and energy. Kept child healthy in daycare. Have repurchased three times since initial purchase. Thank you!!
Taste really good
I bought these for my kiddo to stay really healthy with this virus going around. I am a solid believer in EpiCor and wanted my boy to be able to take it. He cannot take pills so it had to be a chewable or drink. He really likes the taste and enjoys these very much. These are packed with good stuff to keep his immune system healthy.
Great for keeping your immune system boosted!
This product was recommended to me by a friend after I had the flu. It helped me to feel better. I just came back from a cruise and I feel it helped prevent me from getting sick on the ship. It's a great product!
Works fast.
Works fast and does not have bad taste, very easy to chew. I just wish you didn't have to take 3. But i like the convenience of the small package for easy transport.
Fast immune boost, just as it says.
I go back to this every time I feel like I'm getting a little run down. I have recommended to to many of my friends, especially now with Covid. Very important to keep your immune system strong.
Go for it! They taste good too!
We tried this and it seemed to be great! They taste great too! We will be reordering.
Questions?
Does this include free shipping?