EXCLUSIVE VIP CLUB BOGO
Try Natural Balance Happy Camper
at 30% OFF
&
Get a Product of Your Choice up to $20 for
FREE!
How to claim your offer:
1) Click
"Go To Amazon"
below and find Natural Balance Happy Camper.
2) Add it to your cart and use code
CAMPERTHIRTY
at checkout.
3) Send the following things to
support@thehealthwaystore.com
Amazon Order ID
The product you want FREE (up to $20) from thehealthwaystore.com
Shipping address to receive your FREE BONUS BOTTLE!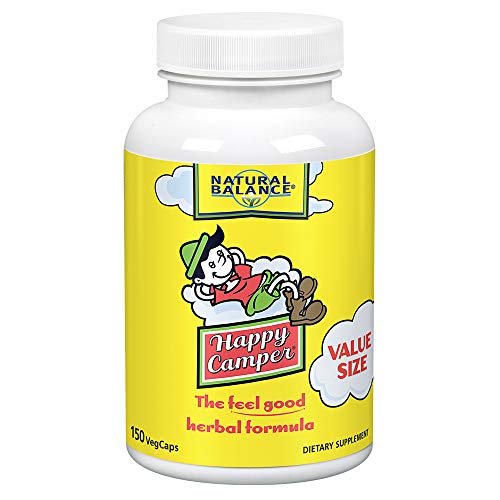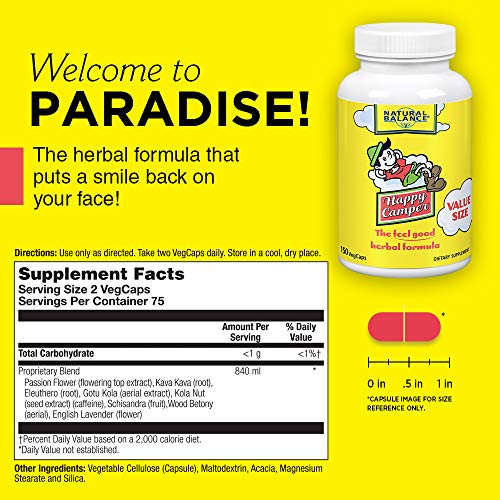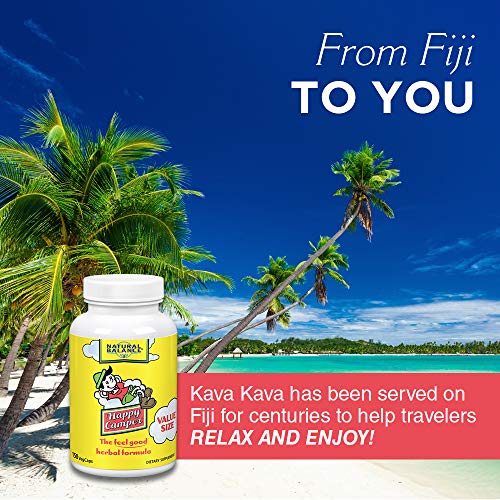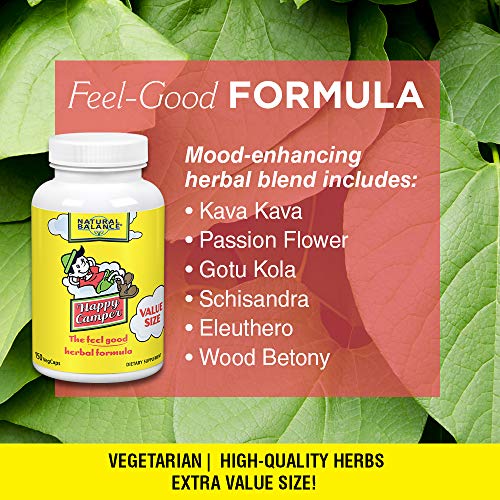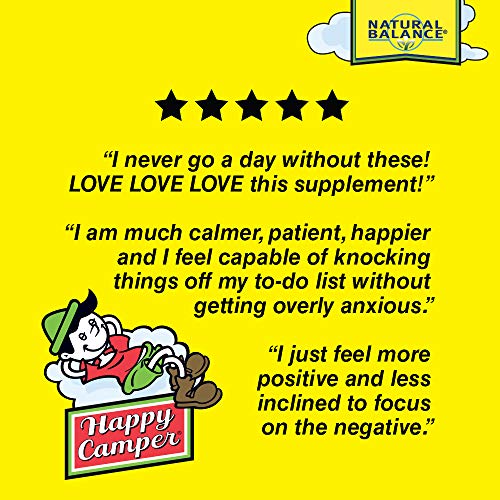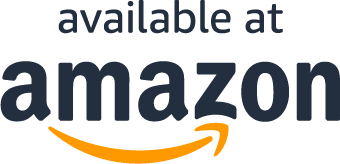 Why Happy Camper?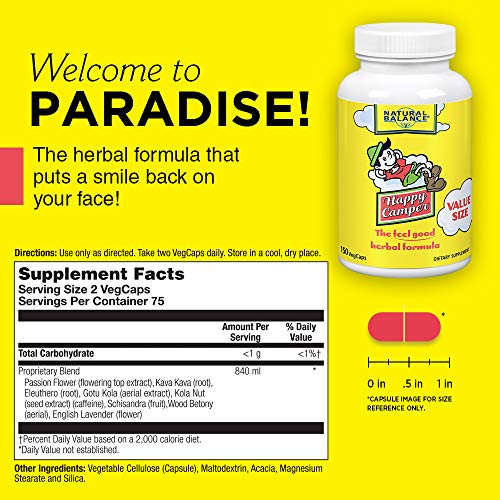 😁 Your Happy Place: Herbal mood enhancer supports healthy stress management & a happier disposition

👍 Snap Out of It: Blend of kava kava & other herbs helps lift your spirits for a sense of well-being

🌿 Feel-Good Formula: Passion flower, gotu kola, schizandra & eleuthero help support focus & relaxation

👩‍🔬 Our Promise: High quality vegetarian ingredients; lab verified for purity & potency

👏 Extra Value Size: Get more Happy Camper for your money with our value-size bottle!

What Our Customers Are Saying
Relaxing & Calming
I wasn't sure if it would work for me but it is amazing!!!!!! Today was the first day I tried it. Rough day....I was feeling VERY upset/ depressed/ stressed/ anxious. Couldn't calm myself down and didn't know what to do except go to bed. Then I remembered I bought Happy Camper! The pills are brown, large and small funny but wow!!!!!!!! I took 2 as directed and started calming down in about 30 mins. An hour later, I noticed I felt relaxed and my mood improved. I literally went from sitting on my couch crying for hours & so stressed my stomach hurt....to feeling calm, peaceful with a stable mood, up off the couch, cleaning, went out to dinner. It's now 3 hours later, and I'm so relaxed I could close my eyes and fall asleep in minutes! I feel so mellow... I can't believe it! Tomorrow ill try 1 in the AM. Highly recommend this product!
Wonderful Product -- Family Tested and Approved.
My hubby takes this all the time, and I took it for a year when I was under a lot of stress, and this product just quietly, calmly de-elevates your stress hormones so you just feel like you got amped down about 50% and can begin to think clearly and deal with the normal challenges of life. I took two to three pills in the morning and it lasted all day.
No it does not dull all my emotions
I have been using this product for a while. It levels my energy when I am stressed and feeling the affects of it. It just relaxes me enough to continue with my day. Does not make me sleepy or hyper -- just level. No it does not dull all my emotions. It works for me.
Like coming out of a yoga class, without the yoga.
Happy Camper always makes me a happy camper. I took this for many years. I loved it. It always made me feel so peaceful and objective. Nothing would bother me. The pills smell like lavender from the bottle and they were easy to take down every morning. The only reason I stopped taking them was because my body got use to them after so long and no longer held the same efficacy. This happens with pretty much anything you take, you have to switch it up every once and a while, but I think its been long enough and I will be coming back to camp soon :)
Really works
These really help my 16-year-old daughter who sometimes has social anxiety and stress from school. She takes one and in about 30 minutes, she says she can tell a difference. She is not stressed but calm and feels she can handle whatever comes. Will continue to purchase.
Happy Camper in the Ozark Mountains
It has very calming effects, I find that it works very fast. Love it. With everything else I have tried you have to take it everyday for it to help, and I start to feel tired all the time. I don't want to have to take something everyday. I just use it in the days I'm feeling stressed or grumpy and within minutes I feel amazing. Definitely a Happy Camper here.
Questions?
Does this include free shipping?