An Exclusive Offer For You
Royal Locks Curl Defining Dream Cream | for Curly and Wavy Hair | Anti-Frizz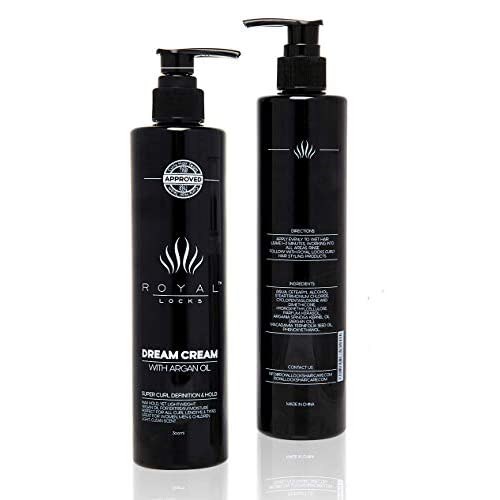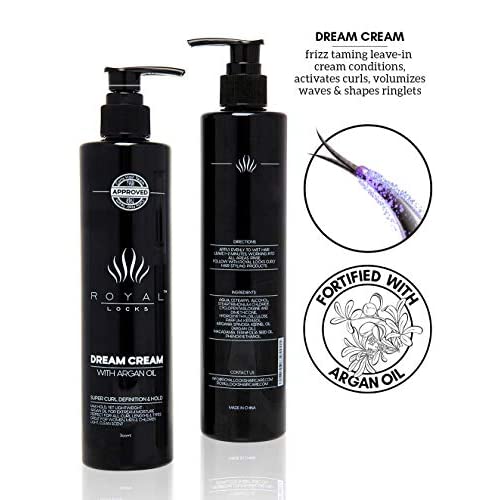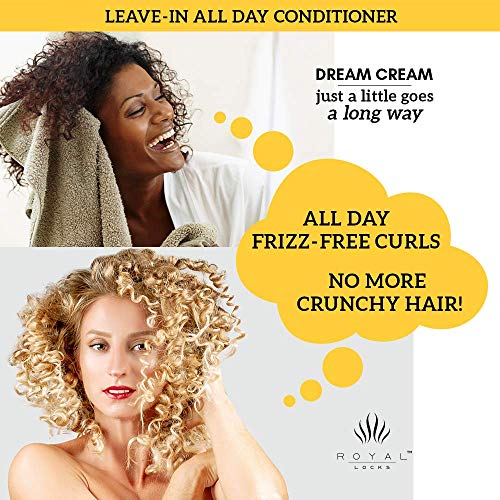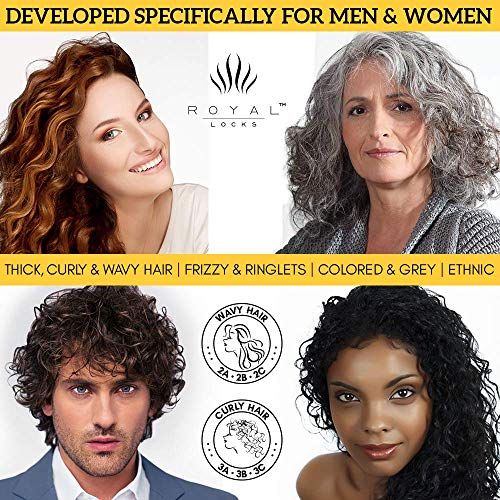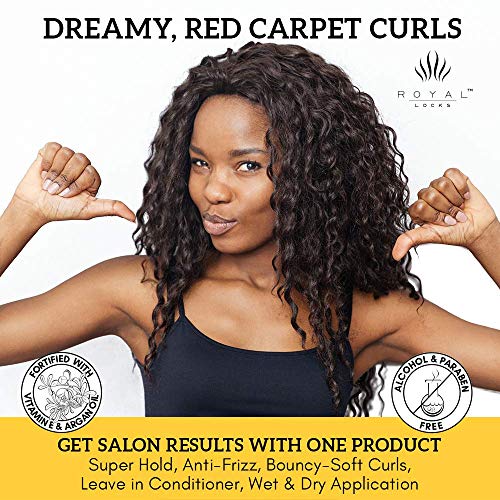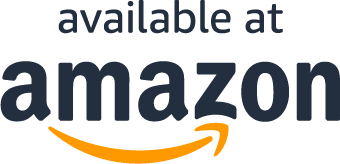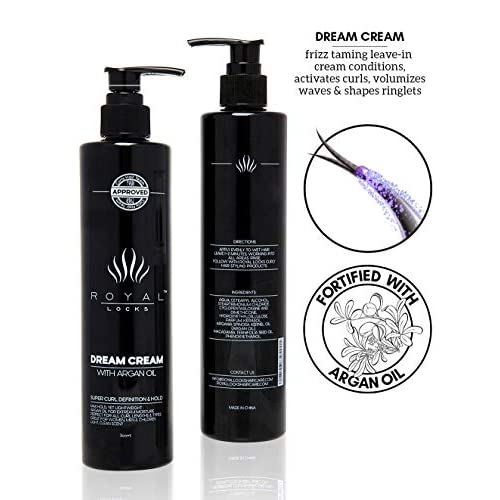 About the product
PRODUCT- This heavy curl cream was designed with those with beautiful wavy curly and kinky hair in mind. Made with Moroccan Argan oil and super holding and defining ingredients for styling . This unique all in one curly hair product not only targets, defines, activates, provides volume and shapes your ringlets and wavy hair but deeply nourishes and conditions them as well. Frizz free curls. Convenient pump and professional grade larger value size for those with a lot of hair.
BENEFITS & USES - This one curly hair product will make your hair styling routine a breeze. Apply to wet hair and let dry naturally or with a diffuser. Or use in dry hair to condition and redefine your curls and waves. Paired with our Clean Curl Shampoo and Curl Quench Conditioner you'll see a dramatic instant and ongoing improvement in your curls definition.
KEY INGREDIENTS- Dream Cream made with Moroccan Argan oil, this cream gel deeply nourishes and conditions your curls, while reducing frizz adding a strong hold for defined bouncy locks. Rich blend of moisturizing ingredients including Moroccan Argan oil, deeply nourishes and conditions your curls. Softer than a gel, more holding power than a mousse.
SIGNATURE DESIGN- Created by a curly-haired gal who found a formula for smooth, shiny, defined, and healthy locks. Carefully tested by a team of curly-haired folks of numerous ethnicities, curly types, and ages. We're on a mission to make sure everyone's curly hair gets the treatment and attention they deserve.
CRUELTY FREE FORMULA - Our products are not animal tested at any point during production
What Our Customers Are Saying
Royal Locks really rocks!
I have tried many, many products since I stopped straightening my fine, curly hair 15 years ago. I have used many high-end products, as well as the cheaper name brands, but Royal Locks is the clear winner. My locks are now a silvery salt and pepper shade, and prone to frizz. The Dream Cream/Pro Curl combo work together to coat every strand, leaving my hair soft, shiny, and the curls are more defined. Not crunchy, sticky, or with that "weighed-down", greasy feeling. I recommend using the products simultaneously, layering them to achieve the maximum benefit. And the price for the quantity of product is very reasonable as compared to other brands I have used (Kerastase, Kevin Murphy, Lanza, etc.). (Depending on the porosity and length of your hair, 1 or 2 pumps of each product should be adequate. My hair has low porosity, and is of medium length. I use "2".)
Great Leave In Conditioner!
I have very dry, very thick, very curly hair and tried a LOT of products. I am happy with this product as a leave in conditioner. I used it with wet hair (used just one squirt - less than dime size - rubbing in my hands before applying in my hair). I also used a very tiny amount of my curls amplifier with this product and could not believe how light, soft and airy my curls were (not heavy or sticky). I used it again the next day on my dry hair (which has always been a problem for me). This time I used about a dime sized amount (rubbing before applying). My curls bounced back except at ends (as usual). I used a very tiny amount on my ends and still my hair resisted. I ended up doing what I do, wetting my fingers through my hair and using a small amount of my curl amplifier on the ends. This worked and once dried, it left my curls airy, soft and light. I would recommend this product and will continue to use it because you don't have to use very much for it to work. It will also save me money because I hardly have to use any of my curl amplifier either. The first three pictures show the wet hair application (after it was air dried) and the last two showed applying to dry hair (again after it was air dried from my fingers applying some water to the ends). Dream Cream Ultra Curl Cream by Royal Locks. 12.8 oz Curly Hair Product with Moroccan Argan Oil for Conditioning & Anti Frizz + Super Hold Defining and Styling Ingredients for All Curl Types.
REALLY ADDS CURL!!
This really did add curl to my slightly wavy hair which covers my neck. I APPLIED it to slightly damp or just washed hair, you don't need to glob it on! I put some in the palms of my hand and "squished" it through my hair, pushing it up to add a little bounce. Shook it so the curls would fall into place then applied hair spray for color tinted hair. NO STICKY HAIR, just a soft hold that sort of swings when its' breezy or you're just being a "girly girl"! It put a big smile on this 76 year old's face.
I love it
I love all of the royal locks products I have purchased, but this one is my favorite. I have been trying different products for my curly hair for years and was never able to find a solution that helped frizz and kept my hair soft. This product accomplishes that and has been worth every penny.
Worth the money
Really like this product, will definitely buy it again.It's not a heavy cream so it leaves your curls "light"Update: the last time I bought it seemed like a fake and had a strange smell
Questions?
Does this include free shipping?