An Exclusive Offer For You
Akiara Electric Hand Sewing Machine for Home Use | Mini Silai Machine | White | (With Power Adapter)
₹695.00
Go to Amazon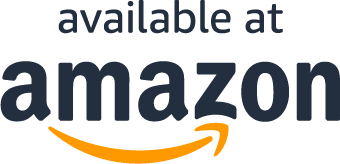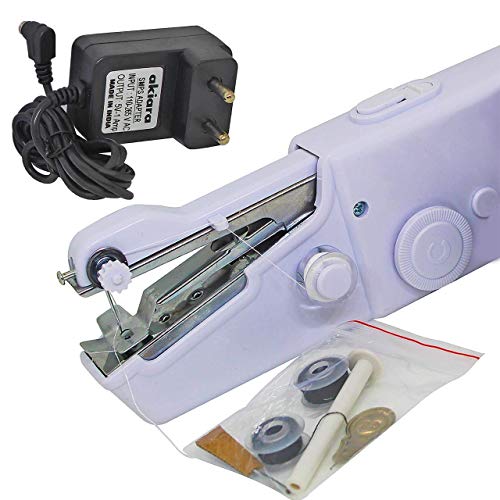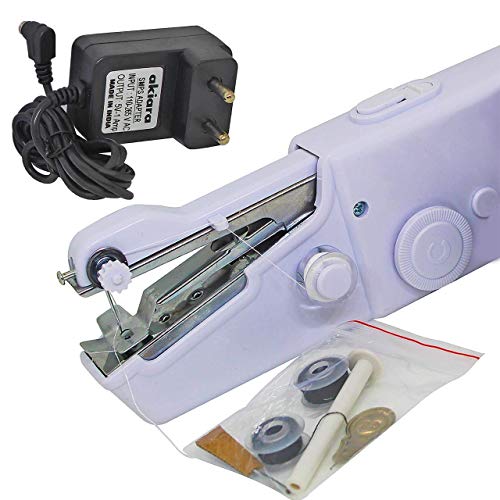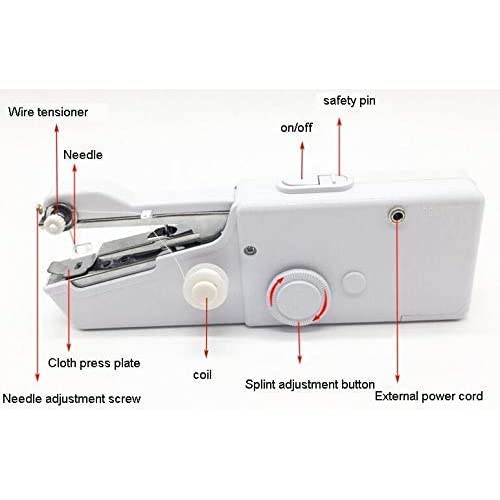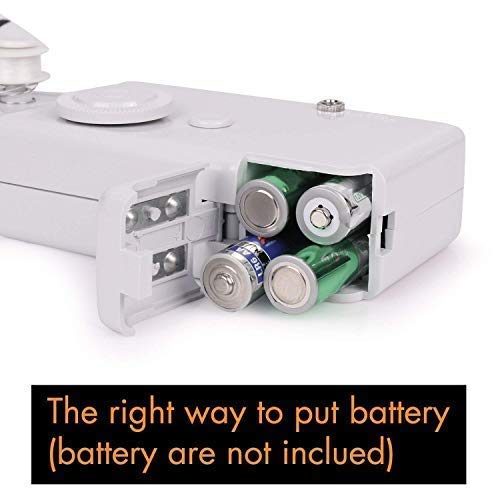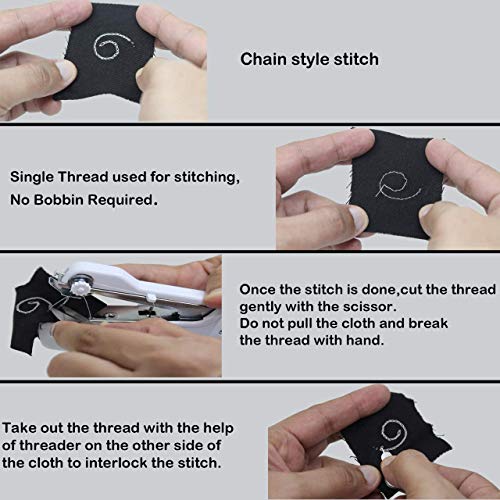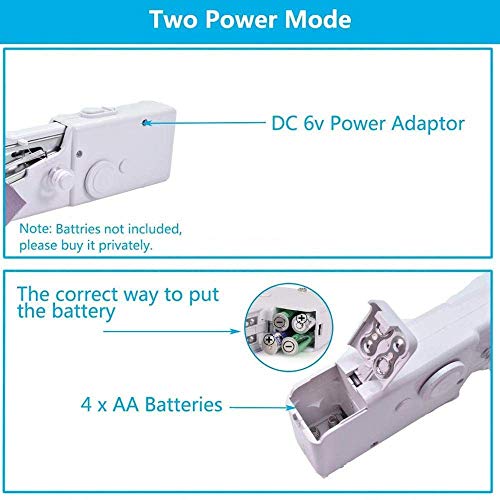 Go to Amazon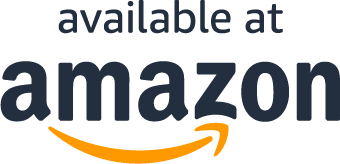 Read More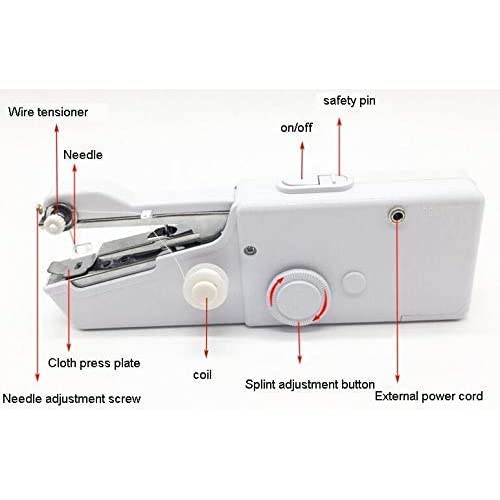 About the product
Power Requires: Electric machine - DC 6v power Adaptor (Included) or 4 AA batteries (Not included). Power Adapter saves cost of 4 Batteries.
Material: Plastic; Colour: White, Portable and Hand Held: Good for on-the-spot and quick repairs and basic stitching.
Item Dimension: 21 X 7 X 3.5 cm, Handy to use, One Hand Operation.
This Mini Stitching Machine for Home is suitable for Jeans, Denim, Hem pants, Silk, Frock, Suits, Drapes, etc, Avoid stitching on 3 or more fold cloth, Does not work on Strechable Cloths like Women Legins.
Works on single thread with Chain style stitching. No Bobbin required on the bottom side. Knot needs to be tied manually after the stitch is completed.
What Our Customers Are Saying
Amazing portal sewing machine
It is very handy & useful for stitching.it is light weight sewing machine can use for simple stiching of clothes.i am able to sew my clothes easily with this sewing machine.it is having good quality material & strong build.it is portable.we can easily take with us anywhere.it is very easy to use.i am happy & satisfied with it.worth the price.
Good product
The product is perfectly fine for the one who wants to stitch the clothes on urgent basis... Its just a five min work to do with this thing and everything is set to go
Super portable sewing machine
This is a portable hand sewing machine which is very easy to use and can carry it while traveling as well which makes this product very useful for me and my family. It's so compact that it hardly takes a very small space to organize it. Very useful product for each and every household.
Nice Product
This is a handy product for your everyday usage at home. Light weight. We can carry it easily with us anywhere without any hassel. Easy to use.
Go for it
Perfect sewing machine if u are stay away from your family and don't know how to stitch or Don't want to waste money. Very easy to use. Comfortable and handy can be taken anywhere. Build quality is perfect
excellent product
NIce product
Questions?
Does this include free shipping?