Pet Environment Temperature monitor - No WiFi needed - works on 3G AT&T / T-mobile Cellular networks. Monitor pet's environment temperature in real time 24x7 (Email + SMS Alerts). iPhone/Android App. GPS (Track your RV/CAR's Live Location)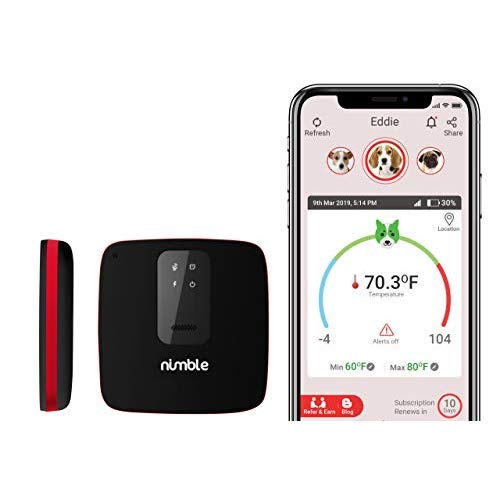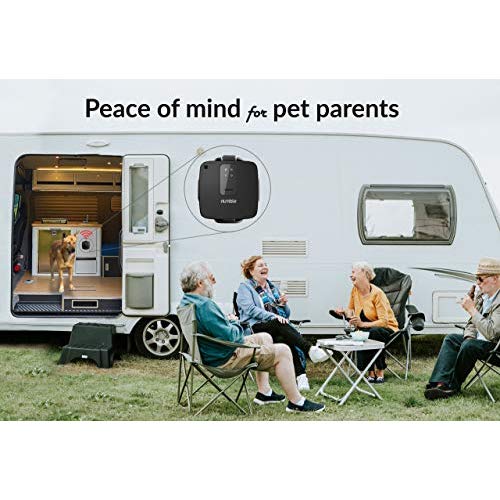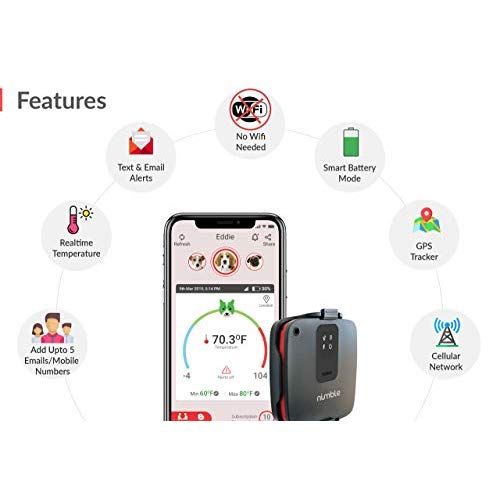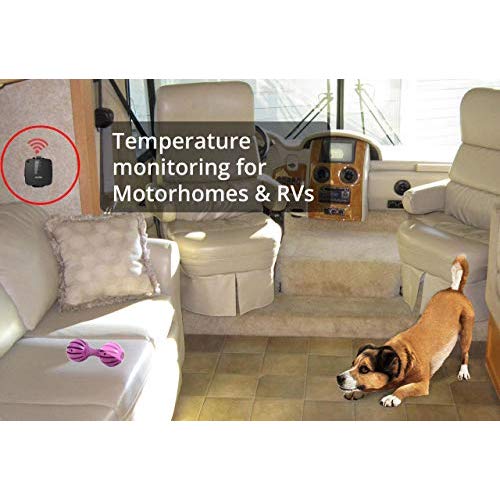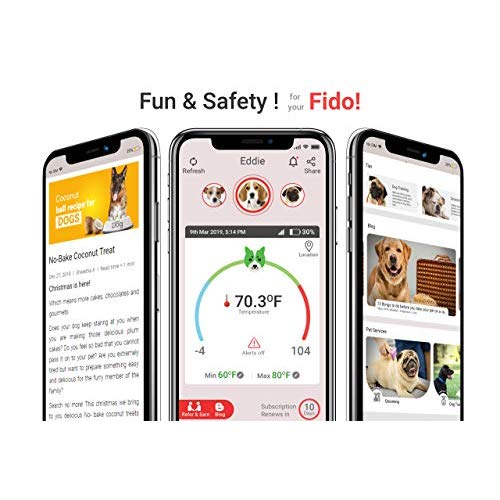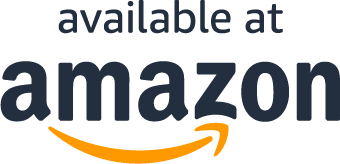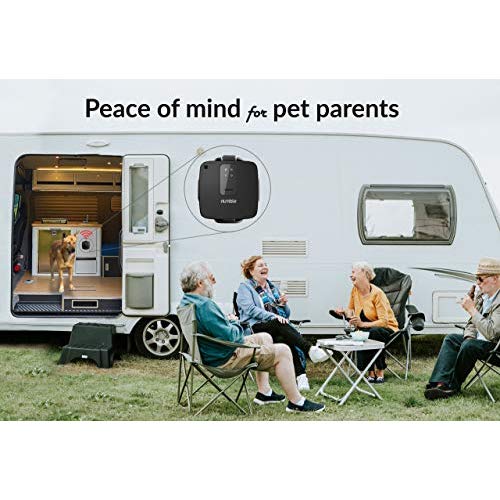 About the product
Works on the nationwide 3G AT&T / T-mobile Cellular networks. No WiFi needed.
Subscription: Affordable Monthly & Annual plans that covers 3G cellular network to monitor your Pet's Environment Temperature. No new phone contract required. No Wi-Fi required. (Subscription should be purchased separately using Mobile App)
Configure upto 5 emails/mobile numbers so your friends/family members can get alerts about your pet's safety.
Get Alerted - Not alarmed. Keeping an eye on your pet's safety is now easy. Just peel and stick the monitor anywhere inside your car/RV and get temperature updates on your smartphone.
Built in rechargeable battery gives you peace of mind even when power is lost. Has built in GPS to track your RV's location
What Our Customers Are Saying
Saved my dogs
I'm using it in my motorhome and it works great. A couple of weeks ago, there was a power surge that tripped off the power to the motorhome in the RV park and the coach began to heat up. It alerted me right away. We were at Disneyworld and had a long day planned. The two dogs were in the motorhome. I was able to quickly go back to the motorhome, check on the dogs, flip on the tripped switch, and then head back to the family. Being in Orlando on a fairly warm day, I hate to think of the outcome if we didn't have this product. Thankfully, the warmest it got in the motorhome was 82 degrees.
Great Temperature Monitor!
I frequently make camping trips on my RV. When summer arrived, my RV became a hotpan. I needed a temp monitor and luckily I came upon RV PetSafety and this device has never failed to alert me when the temperature crosses dangerous values. The Battery backup is pretty good and varies when you choose live temp monitoring. The peel and paste device holder is easy to install. I was having a little trouble with the guidebook but the people from support were very friendly and helped right away. Thankyou RV PetSafety! Keep up the good work.
Like the fact that the RV Pet Safety monitor can ...
Like the fact that the RV Pet Safety monitor can be used anywhere, including homes, cars, and RVs. The monitor is easy to set and use. The app is easy to navigate and setting up temperature specifications, alert and contact information took very little time. Added some buffer in the temperature settings to give us enough time to return to the vehicle in case of an alert.
Peace of mind knowing pups are safe!
Great monitor, installed in my RV to allow us to keep tabs on the temperature to ensure our puppies are safe. It gives us a peace of knowing the temperature in the RV. Set it up to notify us if the temperature goes to high or low. Very happy we purchased the monitor and highly recommend every RV owner purchase one if they leave their pets alone unattended.
Great Peace of mind
I had some issues with this out of the box, but their customer delight team worked it out sending me a replacement sim card. We have been on several trips and so far everything has worked great. Even when my phone didn't have service the pet monitor was still working. I haven't went very far from my RV maybe 30 minutes. But it is nice to know when you stop to eat or have to run in somewhere that you know your pets are safe! Mine didn't come with good instructions but I think they were working on that issue. The customer service has always been able to answer any of my questions. This unit bounces between cell carriers so you are not left with out service. I chose this over one that works only on Wifi as I wanted to make sure I knew my pets were safe no matter where we stopped.
Questions?
Does this include free shipping?