An Exclusive Offer For You
MOCACuff Bluetooth Blood Pressure Monitor
Fully Automatic Accurate Wrist, FDA Blood Pressure Cuff 99 memory, Portable with hard shell Case and Tracking App for iPhone and Android- Black
$39.99
Go to Amazon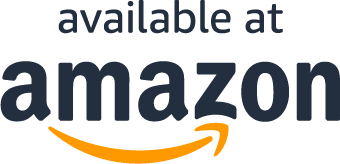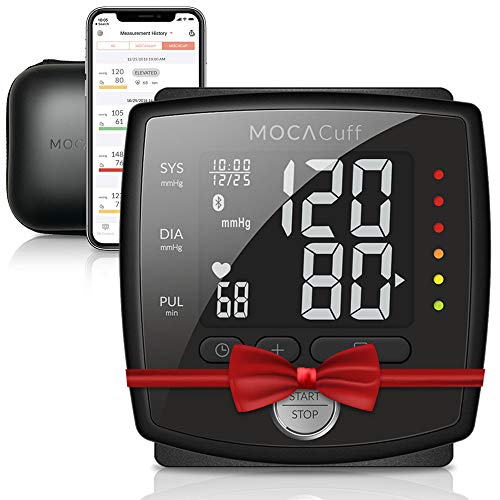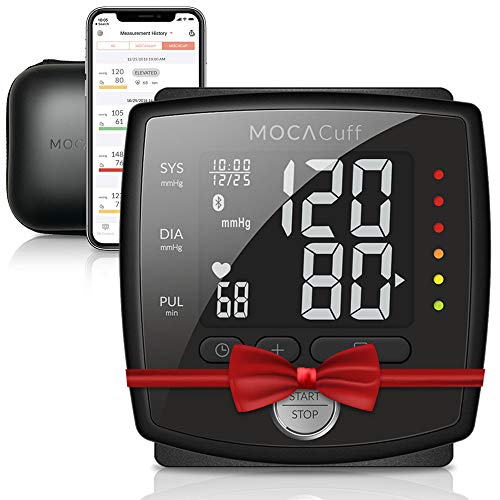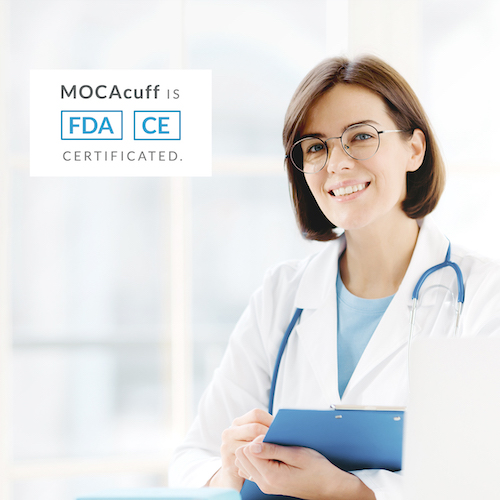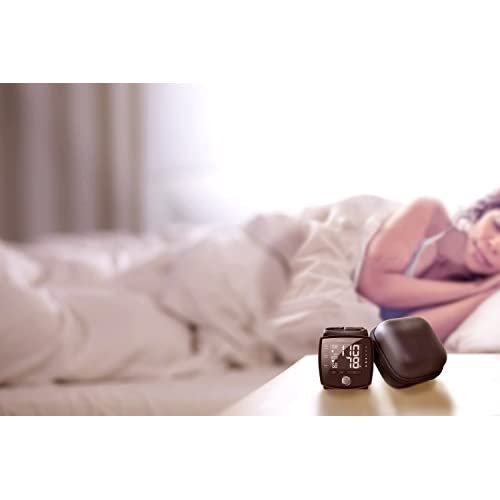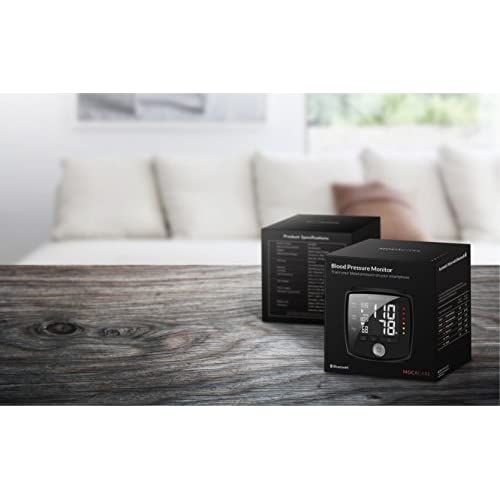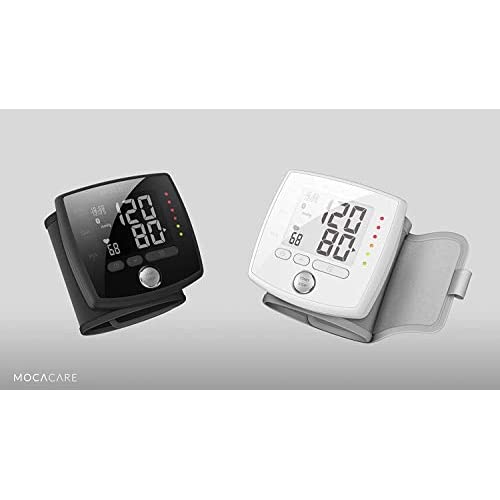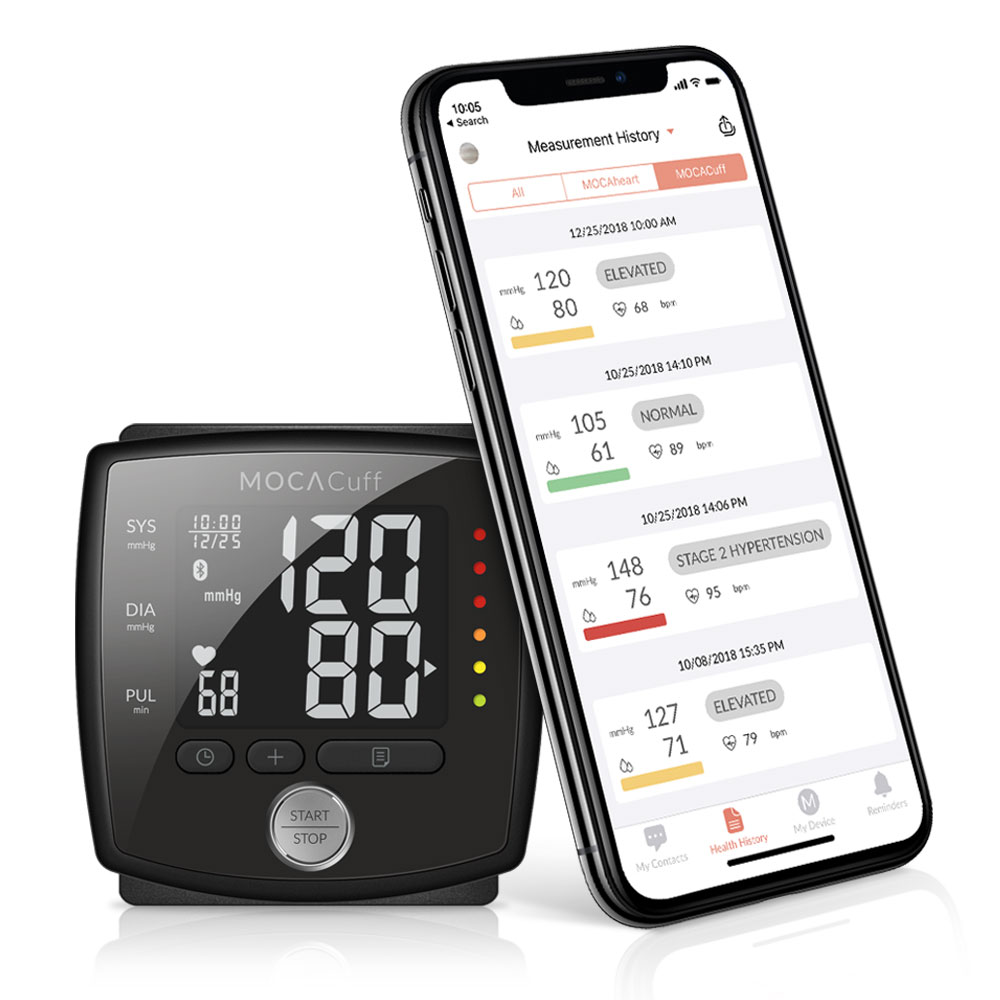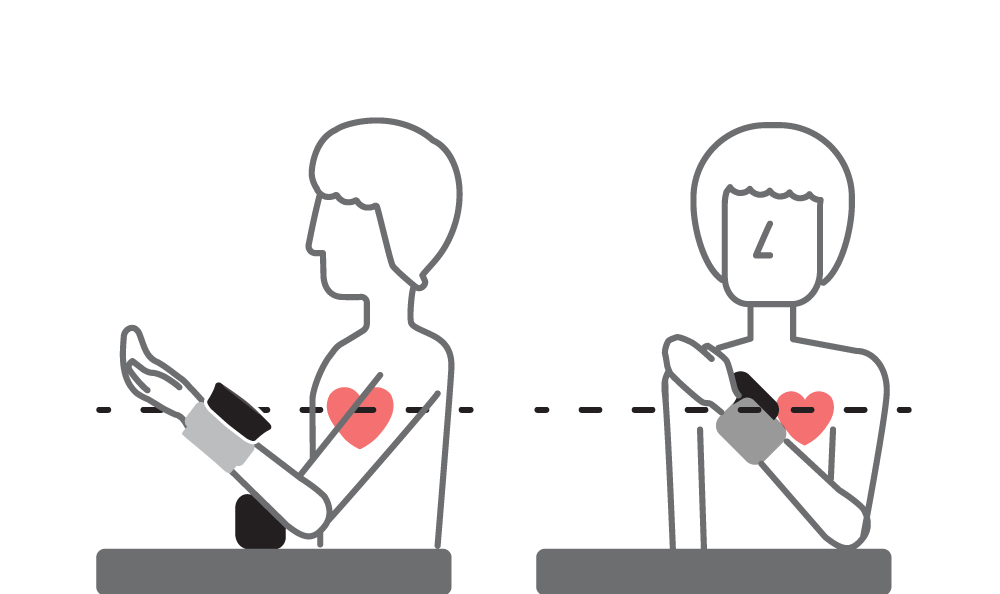 Go to Amazon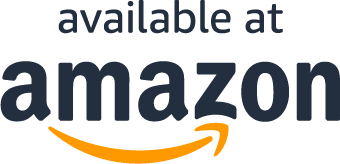 Read More
About the product
[Easy to Wear] Simply wear MOCACuff on your wrist and let it do all the work. It measures heart rate and systolic and diastolic blood pressure.
[Read Clearly] Results displayed on-screen, along with color-coded indicator corresponding to American Heart Association's blood pressure standards.
[Data Syncing and Tracking] Sync measurements wirelessly to your smartphone with a single tap of a button.Battery DC 3 V, AAA (1.5V) Alkaline.
[Compatible with] Receive expertly curated health recommendations via MOCACARE App (iOS/Android) to improve or maintain your health, The MOCACARE App is compatible with devices running iOS 8+, Android 4.0.3+, Bluetooth 4.0 BLE or later.
[Useful and Portable] Visualize health trends and see how your health is improving over time. FDA-cleared and CE certified and comes in a sleek carrying case for convenience and portability.
What Our Customers Are Saying
Quality Product - Highly Recommended!
On packaging:Comes in a nice, compact package with a very nice protective hard case for the monitor. The overall package feels high-end and screams quality. The light weight and compact size of the device makes it an ideal travel companion.On usage:Very easy to use, basically just click button once to turn it on and click again to start measuring. It's very easy to put on the wrist as well. Measured results are displayed in large and clear fonts which are perfect for the older customers who might have trouble seeing small fonts.On Accuracy:Seems very accurate. I have an Apple Watch and did a few test run to compare results between the 2 and they are very similar.Extra:There's a companion app in which you can download on iOS/Android that will connect your phone to the monitor. It will help keep track history and provide nicer visualization of the data.Overall:5 stars. This is a high quality product that that is easy to use and provides accurate measurement in a small and portable package. Highly recommended if you or someone in your family has a need to monitor blood pressure.
I love this Blood Pressure
Just receive this item and try twice. Some of my experience.1. Nice package, it comes with battery, travel case and quick/full manual.2. Easy to use, just click two buttons.3. Clear result and convenient history view.4. Accuracy is amazing, compare with my Omron Upper arm blood pressure, it gets almost the same result.5. App can connect Apple Health, it is good for me to manage my dataConclusion:It's a nice product!
I bought it because I like drinking Mocha coffee, what can I say? Maybe THAT'S what's causing my high blood pressure?
This is an easy to use cuff and most important, has proven to be very accurate (compared to my doctor's own readings).So far, I've used the product for over six months without a problem. Just follow the instructions.To make sure the unit is properly recording, I have to turn my Mocacare App on my iphone 8+ on prior to starting the reading (which, I believe is the correct method).All in all, an excellent product.I also like the fact they communicate with their customers.That's the sign of a good company.Way to go, Moca.
Bluetooth enabled, durable and compact device that renders accurate measurements
This device is easy to use, read and provides accurate measurements of vitals (blood pressure, heart rate). It has bluetooth capabilities and included software and is easy to pair with a cell phone or computer for data analysis. It comes in a compact and rigid case and appears to be durable as I have dropped it several times and it still works. I would buy it again if I ever needed to and definitely recommend it to others needing a device for frequent measurements and tracking of heart related vitals.
A Must Buy
Very easy to use. Just as described. Links to Bluetooth fast. Only wish it come with a hard shell case, instead of soft shell. Will fit large wrist. Worth the Money
Great product
It's durable, it seems to give the same reading as my doctor's office, and the batteries last a good while. I like that it syncs with my phone and I can report my readings to my doctor easily. This is important because I have a high risk pregnancy and I check my bp multiple times per day. I should also add that I have a larger wrist and it still fits me. Thanks for a great product.
Questions?
Does this include free shipping?
How can I buy Mocacuff on Amazon with discount price?