Formulated for E-sports &Enthusiast gamers


MIXT Energy - Designed for Concentration, Focus, and Hours of Energy Without the Crash (Rainbow Candy)
$39.99
Go to Amazon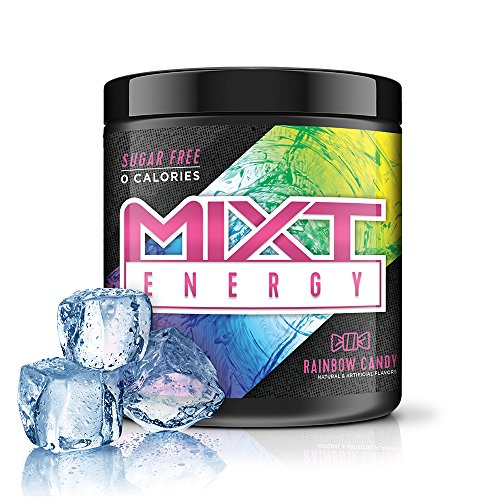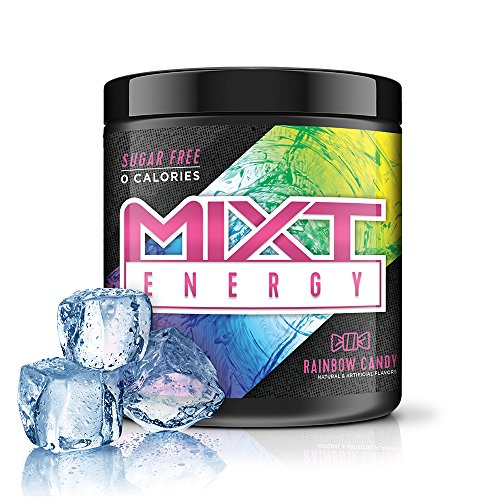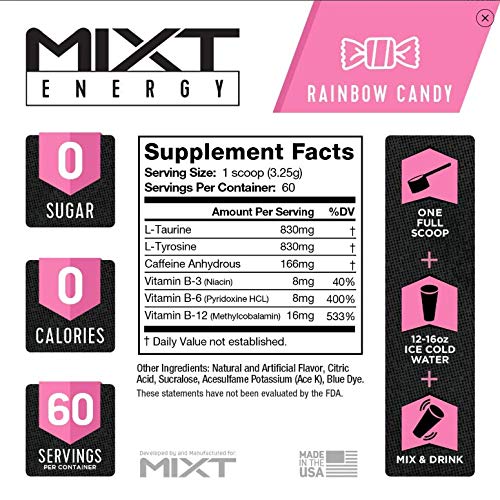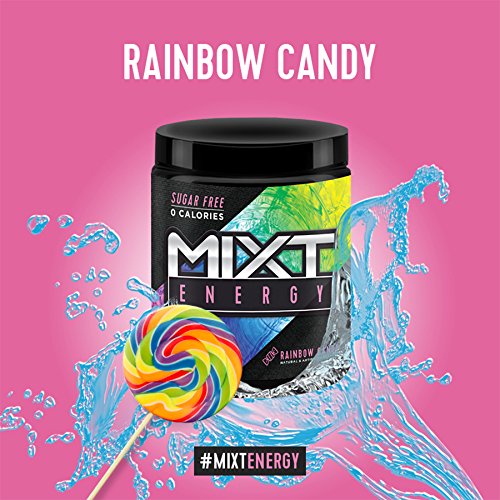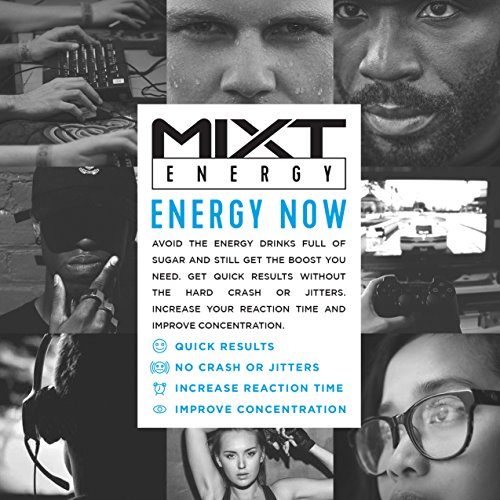 Go to Amazon

Read More
About the product
👉 MIXT is Formulated for e-sports, semi-professional & enthusiast gamers. Improving in-game experience and performance by enhancing energy, reflexes, focus, and endurance.
FOCUS AND CONCENTRATION: The MIXT Energy is designed specifically for FOCUS and CONCENTRATION! Whether it's a big presentation, paper, event, or just the day to day grind, MIXT energy is the solution.
ALL DAY ENERGY: MIXT Energy isn't a one in the morning, another at midday, and finally in the afternoon formula. It's a one mix, all day solution. We call it the 8-hour powder!
PERFECT FOR DAY TO DAY: Whether you are swapping sugary pops, countless cups of coffee, or your old fuel, the MIXT Energy is the new standard in clarity and get-up-and-go!
MIX, DRINK, DOMINATE: The MIXT Energy is great for those competing whether it be pre game, prepping you for an intense gaming session, or before a long endurance activity! Our unique mix of fully dosed vitamins and energy make it perfect for getting after it!
🔥IMPORTANT!!!!!!!!🔥

No Amazon account? No problem,
Go to Mixtenergy.net
and
get 20% OFF when you use code FB20
Go to Amazon
🔥IMPORTANT!!!!!!!!🔥

No Amazon account? No problem,
Go to Mixtenergy.net
and
get 20% OFF when you use code FB20
Go to Amazon
What Our Customers Are Saying
in comparison to gfuel, it works better for me.
So I am a university student, doing the grind, looking at the bags of coffee cups and monster/rockstar cans in bags all over my office. Tally up the $ and it would cost 1/3rd to keep myself going on this stuff. Now talking about gfuel, I have tried it, and like it, but shipping from the states is expensive and costly ($25) taking 3 weeks sometimes. So this stuff just makes sense.Further comparisons are taste and mixing, the taste is more subtle and I noticed that the Gfuels i have have a strong upfront taste with a meh aftertaste. Mixt is not as strong a taste, and a semi sweet after taste.The mixing is better too, the powder is much more fine I noticed right when i opened the tub, and it dissolved into water better. With gfuel it mixed well but at the bottom of the cup or shaker there would always be some gritty stuff, not so here.Overall I am happy, and already know this will be my caffeine beverage for a while.
Absolutely amazing
I am on my third tub of the rainbow candy flavour. I feel amazing when I drink it, and doesn't give me acid reflux like drinking coffee. It is very sweet, but I personally like that. You can also dilute it a bit more if you find it too overpowering. So much cheaper than buying energy drinks all the time, and less packaging. Will continue to buy! Also like to add the first two times I ordered they sent me free samples of other flavours to try! Really appreciate when companies do that, and although rainbow candy is still my favourite, all of the other kinds were good as well.
Got Sour Slurp. Pretty good
I read complaints about the taste, so I was apprehensive, but I went with sour slurp and the taste is like a slightly creamy blueberry, not really sour at all. The taste is good - a GOD TIER mix is with lemon-lime Gatorade. May try another flavor when this runs out. It's a VERY FINE powder... you'll probably want a blender bottle to mix well. If it doesn't mix well (or you don't have enough water) it will settle a little at the bottom but it's not a problem - still tastes fine. For value, this is one of the best deals in Amazon Canada... I find that 1/2 of one scoop is a good caffeine level through the day. Even at 1 scoop per dose, the price is cheap and compares to the $60 for the variety Everly pack (which is out of stock at the moment) very favorably - 80 doses for $60 vs 60 doses for $40. For the energy level, it's VERY smooth. Good energized state about 15 minutes after beginning drinking and it lasts through the day - for reference, I average 100mg caffeine 5 days / 7. My taste preference based off of liking:- Monster (normal, assault, orange, grape)- Everly (any, Stevia is ok with me)Will probably stick to this for awhile since I'm not building muscle, and there's not many straight-up caffeine products out there.
Smooth flavor and smooth kick
I've really enjoyed this energy fuel powder drink mix. I have been a chronic consumer of caffeine for over 10 years and have been experimenting with a wide variety of caffeinated products as well as seeing how my body reacts to caffeine dosages from different types of sources like different types of coffees, to different types of teas, to caffeine pills of different brands, to energy drinks, to energy shots, pre-workout energy drinks, to pre-workout powders, to these kinds of "energy fuels". This mix tastes fantastic and it doesn't provide you with unnecessary calories. The caffeine content is pleasing too because it isn't too high and it isn't too low. It's in that "happy medium" spot. I don't feel a huge burst of energy which pre-workouts tend to provide, but I'm also not jittery or suffer from abdominal discomfort which tends to be from the higher caffeine content of pre-workouts. It isn't stale like a caffeine pill and it tastes a million times better than any high sugar, high fat laden, acidic coffee drink can ever taste to me. 60 servings is very generous amount and for the chronic, non-caffeine naive user, 166 mg of caffeine per serving isn't going to put you in overdrive, but it will satisfy your caffeine fix while also providing you with a decent amount of b vitamins as well as healthy amounts of taurine and l-tyrosine which can potentially elevate your exercise performance as well as heighten your mood. The only mild drawback is it is very difficult to measure out the exact amount of 3.125 grams of a serving which is why you should invest in a highly sensitive and precise food scale to get your accurate serving. If you don't want a strong caffeine crash with a raging headache afterwards, you should give this product a try and it can serve as a great benefit those who ingest a high amount of caffeine everyday as a caffeine reducer to decrease the unpleasant caffeine withdrawal symptoms that can accompany cutting down your caffeine intake.
Good taste great value
I was looking into options for daily caffeine, I'd been spending too much on energy drinks, plus, I never drink soda, but having 2 monsters wasn't out of the norm, the equivalent of drinking a quart of soda daily. Most of the powders that I found were insane preworkout supplements with way, way too much caffeine, plus a bunch of other active ingredients that I'd never heard of. When I saw Mixt it stood out, 166mg caffeine (rockstar an monster are 160), and the other energy ingredients are a handful of amino acids and vitamins. It tastes great, and gives me the boost that I'm used to without the tall glass of carbonated high fructose corn syrup. And at under $0.50 per serving, I think this is going to be my new go-to energy product.
Fantastic taste!
This stuff tastes great. This was my first Mixt energy and I'm pretty sure this is probably their best flavor judging by the reviews. The clarity is pretty nice and it is not overwhelming like GFuel. Gfuel is just not as good a value overall as Mixt energy seems to be. I really hope they keep it up and bring more flavors out! I'm a fan of this stuff.
🔥IMPORTANT!!!!!!!!🔥

No Amazon account? No problem,
Go to Mixtenergy.net
and
get 20% OFF when you use code FB20
Go to Amazon
Questions?
Does this include free shipping?
🔥IMPORTANT!!!!!!!!🔥

No Amazon account? No problem,
Go to Mixtenergy.net
and
get 20% OFF when you use code FB20
Go to Amazon