macadamia la loma
Macadamia Nuts La Loma, Dry Roasted with Sea Salt, Processed Without Oil, All-Natural, Sugar Free & Gluten Free Healthy Snacks, 5-Pack of Snack-Ready 5 Oz Resealable Pouches (1.56 lb Pack)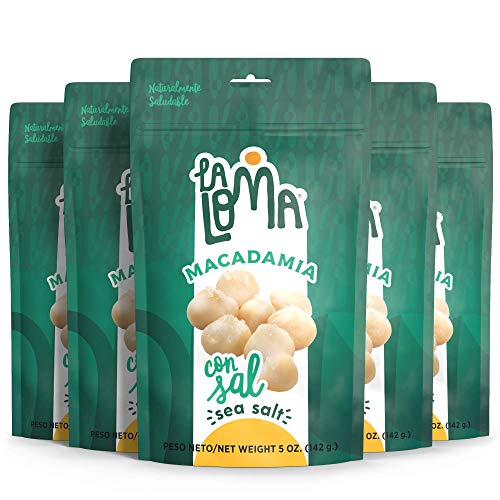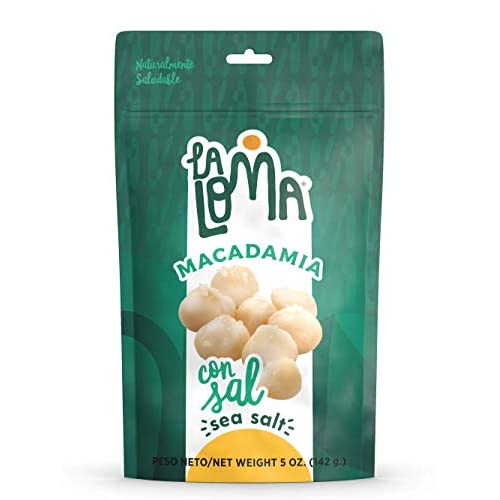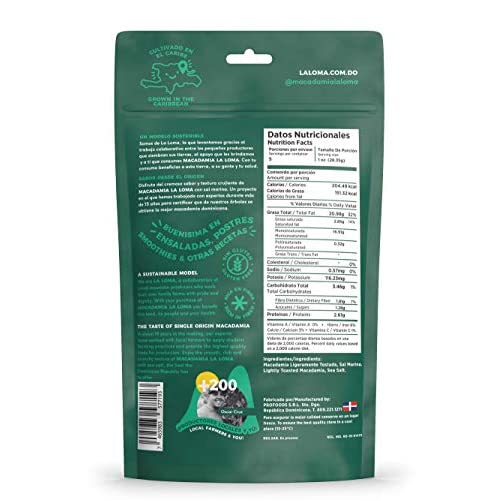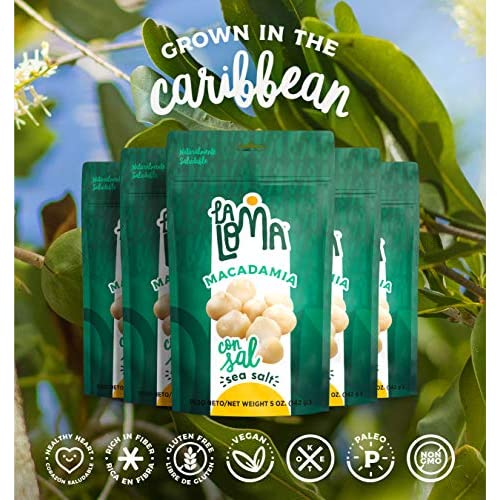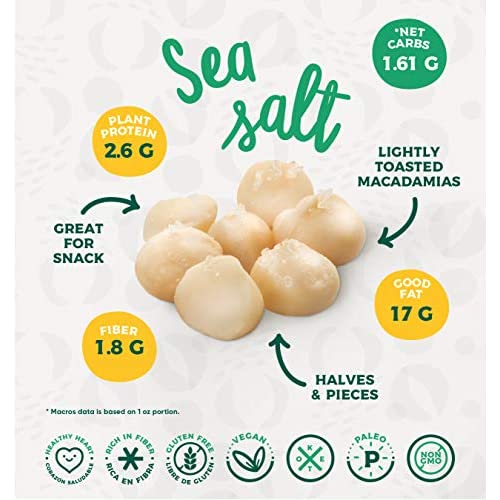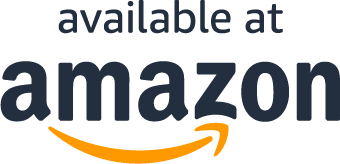 About the product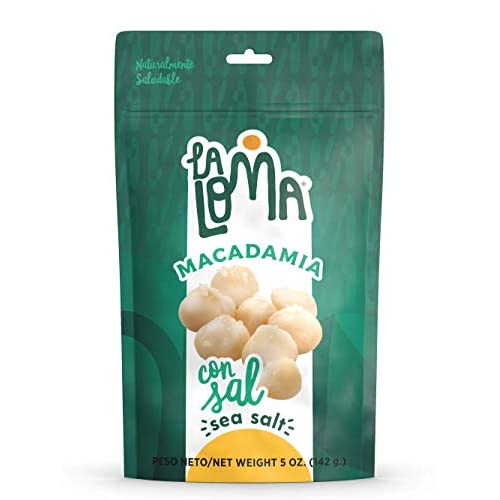 ✓JUST ENOUGH SALT - You will not get thrown off by excessively added salt. These low carb snacks have been lightly salted with just enough to raise their flavor profile but to not cause an undesired experience as other brands might do
✓PROPERLY ROASTED – Using a standardized process to harvest, roast, salt and pack the macadamias where we sample every phase regularly and make sure that you will receive the same high-quality product again and again. Do not settle for less
✓DIET-FRIENDLY - Perfect Keto food, Paleo & Vegan because these are sugar free, dairy free and gluten free snacks. No oil added. Also, packed with great care in our peanut-free facilities in the Caribbean mountains where we have put rigorous control procedures in place to make them allergy-friendly
✓CONVENIENTLY PACKED – Presented in convenient resealable and hermetic 5oz pouches so you can consume them as you need. Not in a big single bag where there is a greater chance of having some of the product going rancid or stale if not properly sealed and stored.
✓MULTI-PURPOSE - Excellent for making cookies, bread, desserts, for eating covered with chocolate and for making macadamia butter, milk, cheese, and many other derivatives.
What Our Customers Are Saying
Great quality and great taste.
These are amazing great for snacks, salads, or as a complement for deserts. love that i found one of my favorite products from Dominican Republic here.
Excellent product and seller
Fast delivery and excellent macadamia nuts. I liked the separate packages so I could share them with friends. This seller cares that buyers are satisfied with their product and service. I would definitely buy from them again, and recommend them to others.Thank you
So delicious
Great packaging and presentation. Deliciously fresh and tasty with just the right amount of salt. Can't wait to try their other products. Will be buying again.
Fresh and fast shipping!
These are great testing macadamia, I was impressed by how fresh they tasted and the shipping was very fast...they test great mixed with other nuts as well!
Great Surprise!
This brand seems to be mew on amazon but it does a great job roasting and salting these macadamia nuts I've tried different brands and they are always of balance with the salting and roasting. I look forward to my next order from this one very soon!
Wonderful macadamia nuts!
Wonderful macadamia nuts! Very fresh and perfectly roasted. It's hard to put 'em down. Definitely will buy again!
Questions?
Does this include free shipping?