An Exclusive Launch Price
Liquid Vitamin D3 K2 Supplement - Liposomal Immune Support for Heart Health, Brain, Bone & Muscle Strength, Weight Management, Non-GMO, Vegan 60 Servings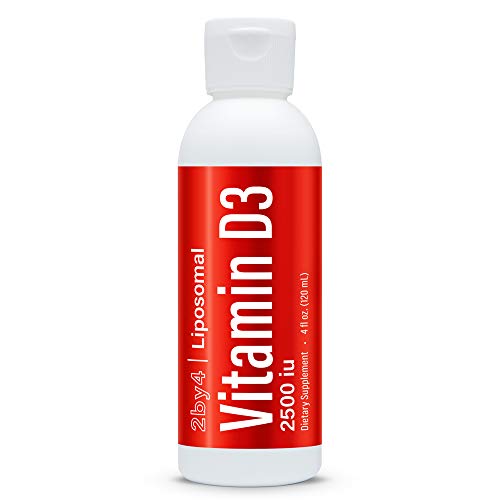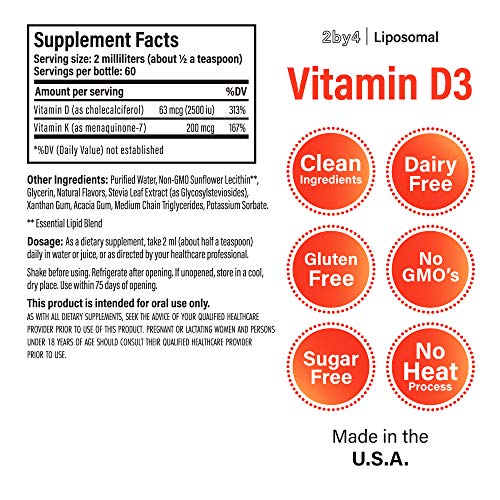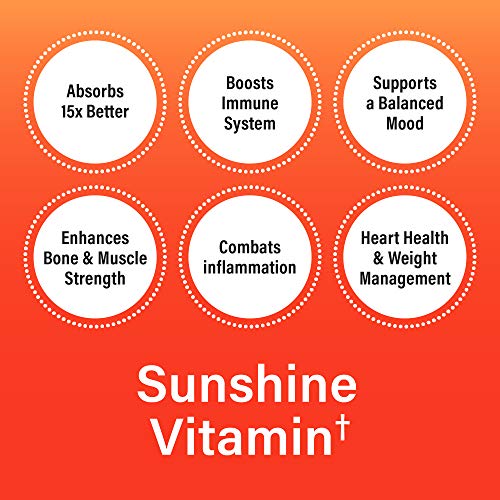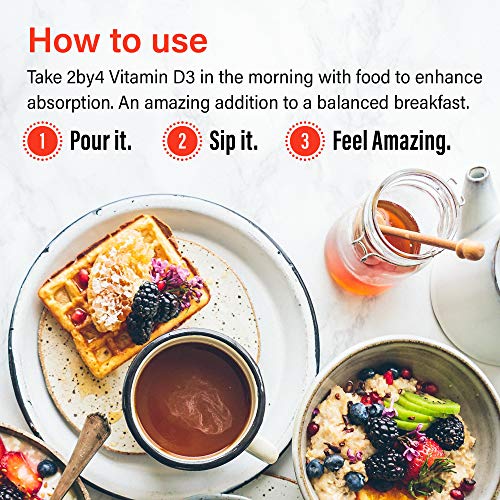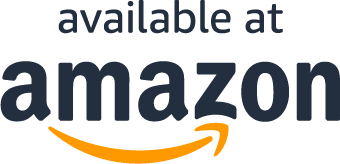 About the product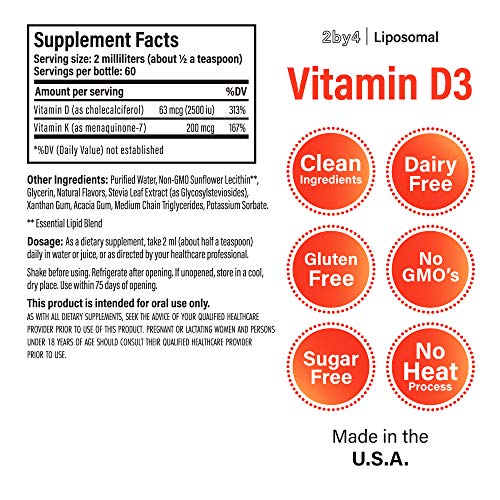 DOCTOR FORMULATED - Pharmaceutical grade vit D3 2500iu with K2 200mcg is made in a GMP Compliant, FDA Registered Facility. Nutristack Technology liposomal supplement in liquid form offers 15x better nutrient absorption rates over tablets, capsules and gels that quickly enters the bloodstream.
IMMUNE SUPPORT - Vitamin D-3 lowers the risk of infections & colds and staves off effects of depression by balancing your mood. Studies show that higher levels of vitamin D3 in your system increase weight loss. K2 plays a central role in metabolizing calcium found in bones and teeth.
NO UPSET STOMACH: Liquid Vitamins for adults are safe for children. Perfect way to give kids vitamin d3. Mix with water, your favorite juice or take on its own. Highly absorbable lipid liposomes prevent stomach upset without digestive side effects by encasing healthy fats around nutrients that act as a protective armor.
EASY DOSING: The amount of Liquid Vitamin D3 varies on your individual needs. Our formulation makes dosage adjustments easy peasy. Highest quality Non-GMO phospholipid sunflower lecithin is vegan, gluten, soy and dairy-free with no added sugar. All natural ingredients, no synthetic or artificial ingredients.
100% MONEY-BACK GUARANTEE - Our dedicated customer support team is here to answer any questions, concerns or feedback. 100% satisfaction guaranteed. Refund of entire purchase for 90 days. Stock up and save. Made in the USA.
What Our Customers Are Saying
Good formulation, easy to adjust dosage
I love that they call it sunshine in a bottle because that's how I feel when use it! After taking it for just a few weeks I do feel a difference in my overall mood, I get a boost of energy after I take it and I don't get that sluggish and tired feeling in the middle of the day that would make me drink coffee or take a nap right around 4:00pm which so far has been making my days run smoother and making me feel stronger and healthier. Amazing product and great results, highly recommend!
Questions?
Does this include free shipping?