An Exclusive Offer For You
World Book Learning Ladders 2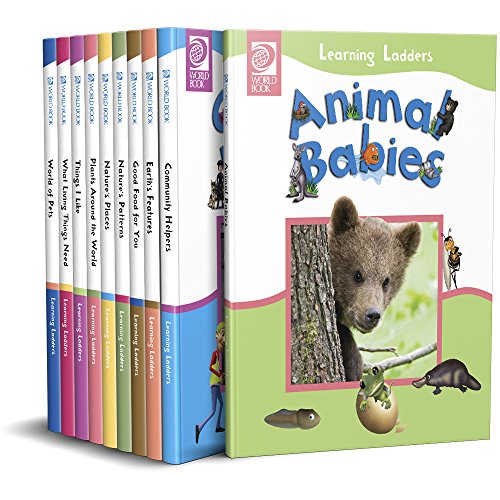 About the product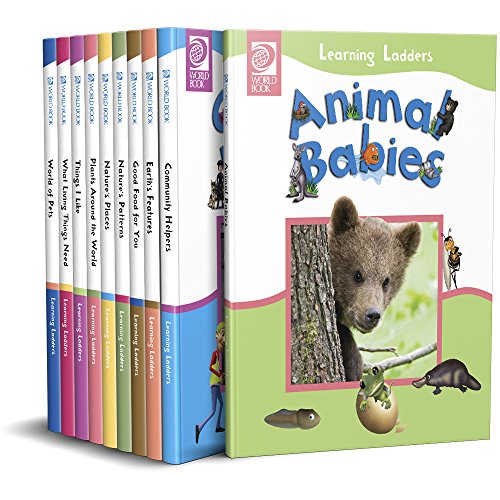 With two-page colorful illustrations, World Book's Learning Ladders series is for young learners looking to learn the basics about nature, science, and their communities.
Each nonfiction book was created for three- to six-year-olds to learn about topics they're most curious about.
Each book in the 10-volume series features colorful illustrations, fun facts, and easy to understand sentences. Words in bold type help early readers build vocabulary skills.
What Our Customers Are Saying
AMAZING books for 3+ years old
I think these books are a great INVESTMENT for children about ages 3+ years old that will not become "out of date". The information provided is interesting for children AND for adults. It has fun facts and real pictures to make it more interesting. Also provided are question pages and T/F questions that can make it more interactive when reading with children. I like that they are themed because than my 3 year old toddler can look at what interests him. I really appreciated that this set of educational books became available at such an awesome sale price during this hard, pandemic time - where as a parent and not a teacher by training/profession I had to learn to adapt and learn how to "home school" my child.I would suggest the Learning Ladders 1,2, and 3 for children that are able to read somewhat on their own and enjoy/exploring books on their own. I would suggest Hello, Beautiful (also by this awesome publishing company) for children that are perhaps 1+ years old and just beginning their reading journey as Hello, Beautiful has more simplified words and word structure and just ONE real life picture to focus on each page (less detail to distract) - I wish I had began exploring these books earlier on in my son's journey of reading but it's never too late to make such an investment into a child's life that they can "pass" on to their children.If you have a 3-5 year old child like I do - I encourage you to also take a look at the Welcome to Reading Kit and the Early World of Learning! Both great tools for parents that are needing to home-school in these troubling times. Hope my review has been helpful!
Questions?
Does this include free shipping?