An Exclusive Offer For You
Dafunna Paint Pens for Rock Painting - 18 Colors Permanent, Waterproof and Dry Quick, Also for Glass, Metal, Wood, Fabric and More - Nontoxic Paint Marker Pens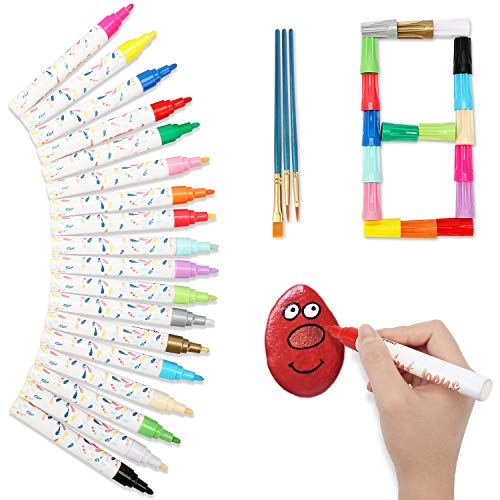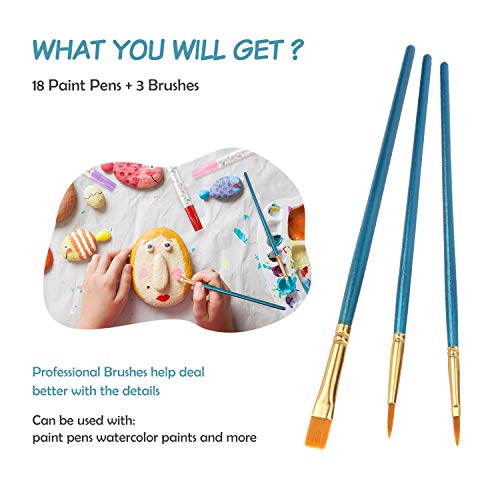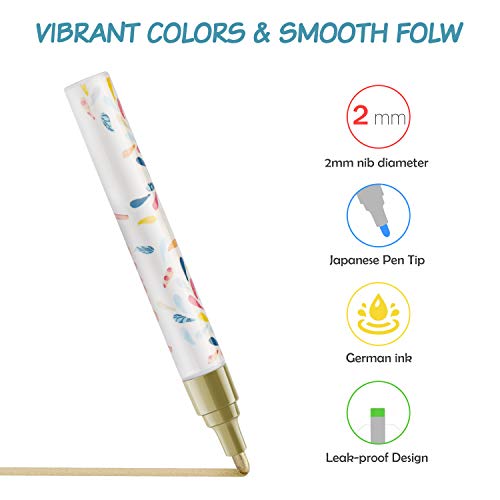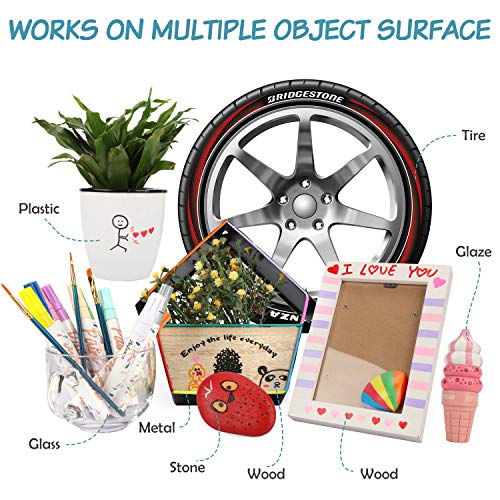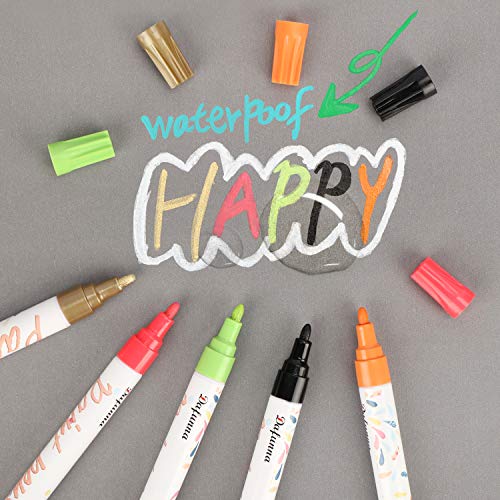 Go to Amazon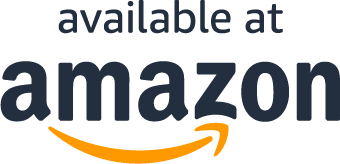 About the product
✿ Add 3 Professional Painting Brushes: We prepare 3 professional painting pens to help you deal better with the details when creating works. We selected wood material to make the using experience better! They are better and suggested to use with watercolor and need to clean immediately after using them!
✿ Leakproof & Durable: The paint pens have an even and consistent flow that prevents leaking. Airtight caps prevent inside ink drying out. Enjoy an extremely creating design feeling with Dafunna Paint Pens!
✿ Water Resistant & Quick Drying: The benefits of our newly updated 18 color pens: Water Resistant & Permanent Color & Quick Drying More inviting effect with a hint of shine water-resistant!
✿ Japanese Tips & German Ink: Our marker pens are Japanese pen tips, which is a better material to improve the ink export rate. And we selected non-toxic and high-quality German ink to provide better adhesion and more vivid, durable opacity and gloss, very suitable for marking and DIY painting on various surfaces.
✿ Works on Nearly All Surfaces: Our oil paint pens are not only rock painting pens, and you can also use these paint pens on almost any solid surface, including canvas, wood, paper, metal, glass, ceramic, plastic, tire paint and more. It is the wonderful paint pens for DIY your own works!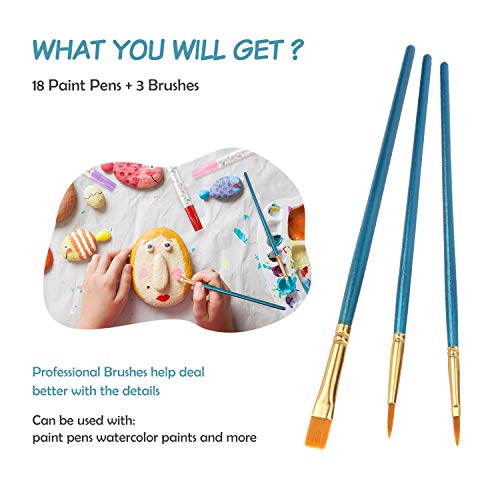 What Our Customers Are Saying
Great medium tip paint pens!
My kids love to paint, but I have always hated the mess. Paint pens have been a game changer for us, and we go through a lot of them around our house. I have a set of fine tipped paint pens (<1 mm) that are excellent for small details, but I grabbed these so we'd also have some 2 mm pens for making posters or filling in the background when painting rocks.The paint flows evenly on these ones and the colors are vibrant and come in a nice selection. These will be perfect for posters, painting on wood, and decorating rocks. I am pleased with my purchase!
Nice paint markers
Really nice paint makers. There are lots of colors and the size of the marker is good. The paint flows freely and smoothly. We will be using these to paint rocks and on a bird house.
Great pens!
These pens are AMAZING! Great flow and coverage, my kids and I paint rocks for fun and have tried some not so great pens.... so trust me when I say that these are amazing!
Easy to use
These pens worked well for what we needed them for. Our daughter wanted to make a house for her rats and paint it with something. These paint pens worked well. Our son used them to paint some rocks and they have held up well so far.
Kept the kids busy!
I wanted something to keep the kids busy. This was great for rock painting. Highly pigmented and the paint kept flowing in a good way. Lots of color choices and i should say it's value for money. We only used it for one afternoon so i hope it lasts long.
Questions?
Does this include free shipping?