An Exclusive Offer For You
KRIA Ultrasonic Car Diffuser, Essential Oil Humidifier Aromatherapy Car Decor Interior Accessories Fresh Air Mist, 50ml Mini Non-spillable Lighter receptor and Usb portable (50ml, Green)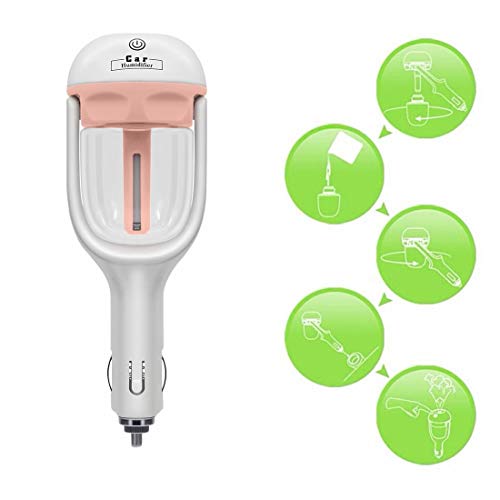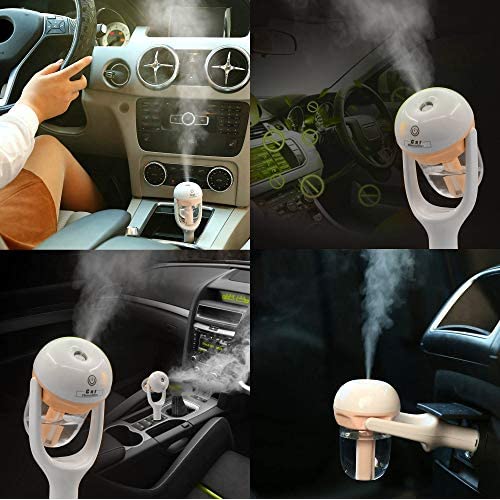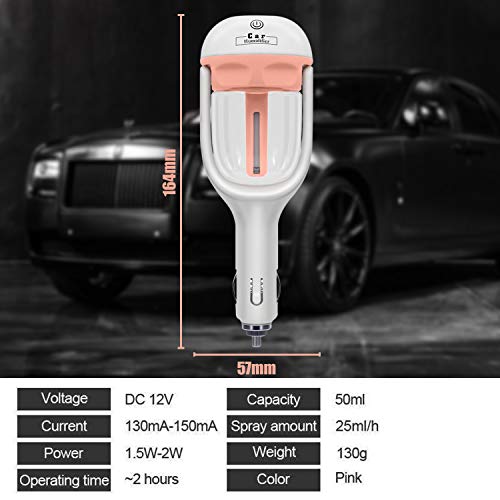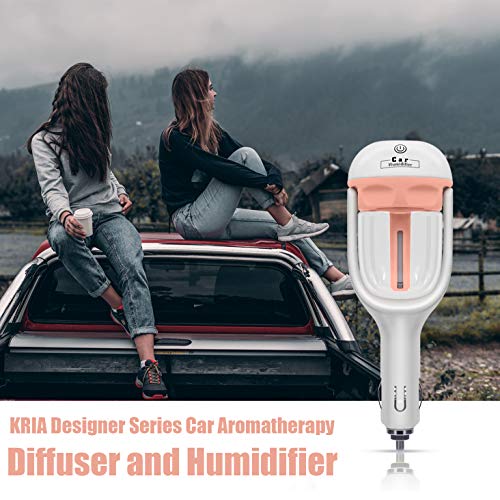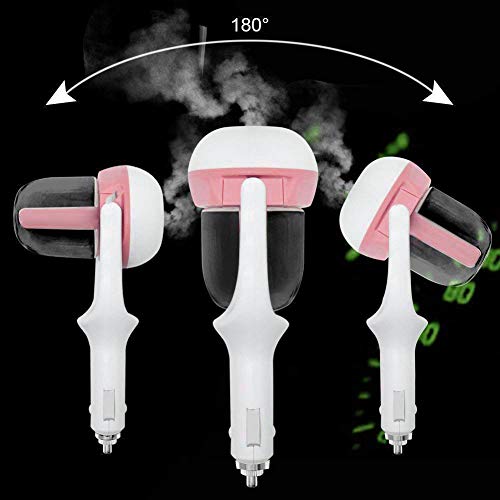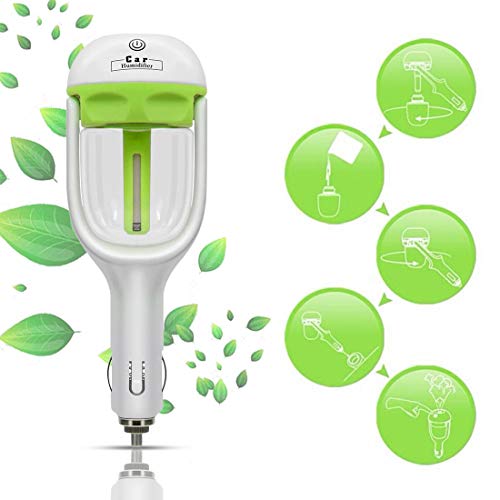 About the product
CAR AIR FRESHENER AND ESSENTIAL OIL DIFFUSER: Ultrasonic Car Air Fresheners technology turns the water into 6um Water drops, combined with essential oil and make the air more fresh. This is best Car Accessories interior and Aromatherapy diffuser Car decor gives you the most pleasant vibes while driving. Reacting with smoke and dust in the air, reduce formaldehyde and carbon monoxide.
AUTO OFF FEATURE: Our Kria car freshener will get automatically turned off in 2 Hours when the water comes below the low water line to prevent potential security issue. You can use Kria mini humidifier for safety. Our Car Air Diffuser is the easiest way to maintain a moisture, freshness and odor-free environment inside your car. You also can use it with Kriaa essential oils diffuser set for excellent aroma in the car.
NO LEAKAGE: Our car air purifier and humidifier has professional design with high quality, being able to prevent water and Diffuseur d'Huile Essentiel Oil from leaking in your car. Our essential oils diffuser can be used in all Vehicals which supports Standard Car Charger Interface. This mini humidifier act as a perfect Aromatherapy Diffuser for your car interior.
EASY TO USE: The portable humidifier 180 degree rotation to adjust the direction of the vapor and make full humidification. Our Car Accessories is Compatible with all vehicles. Also it can be used as a air freshener for car, Air Freshener Spray, Small Humidifier, Car Decor, Ultrasonic Humidifier, car air fresheners, car accessories inetior, huile essentielle pour diffuseur and air humidifier.
ENVIRONMENT FRIENDLY: Our Ultrasonic Diffusers for Essential Oils Promote blood circulation and metabolism of body cells, relieve nervous tension, eliminate fatigue, relieve anxiety and fresh Air Mist keep you ease when driving. KRIA Designer Series Car Oil Diffuser and Mini Humidifier is a perfect Car Accessory you must have to decorate your car.
What Our Customers Are Saying
Amazing Little Diffuser
I love my little diffuser, super easy to use. I was hesitant to buy it as I wasn't sure how it would work in my Toyota Highland, but not problems at all. It diffuses very well, just a fine mist and doesn't take up alot of room. Comes with an extra filter which is nice.
Really love this product
Love this product! It's great how it can be set to intermittent so that it doesn't go constantly. Depending on which essential oil scent you choose sometimes you don't want it running all the time because it would be too strong.
So cute!
This this is so stinking cute! It feel like good quality and lasts awhile.It works well too. Will be buying one for our other vehicle
Woow
Arrivé comme sur la photo même plus technologique que je le pensais, avec la petite lumière le soir savoir je suis sur qu'elle mode et avec l'odeur que je rajoute c'est parfait !!
Questions?
Does this include free shipping?