Patented Iced Coffee Maker by Mastermind: Premium, Unique Cold Brew Maker & Coffee Mug. 1L Stainless Steel Tumbler + Magnetic Lid + Coffee Filter. Travel Mug & Tea Infuser / Iced Coffee Cup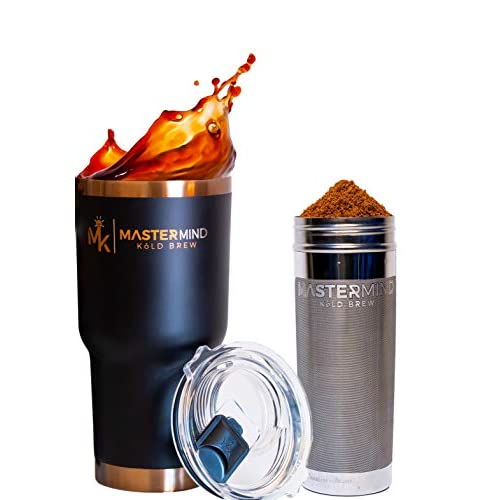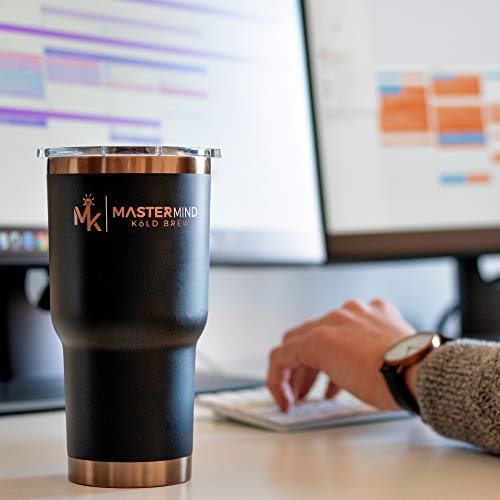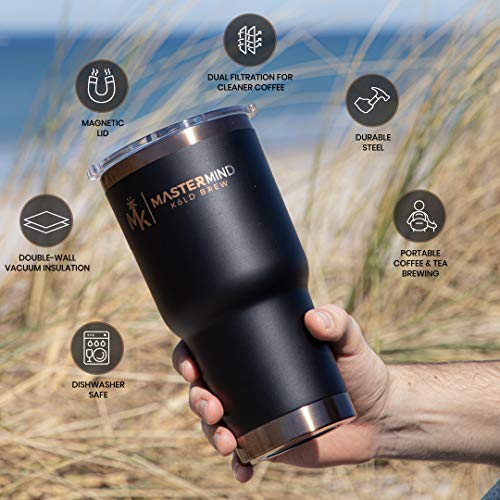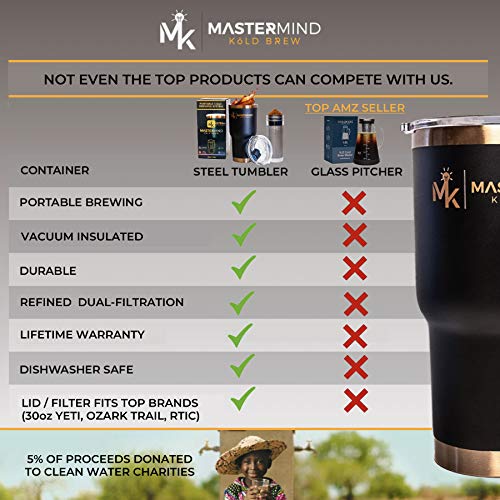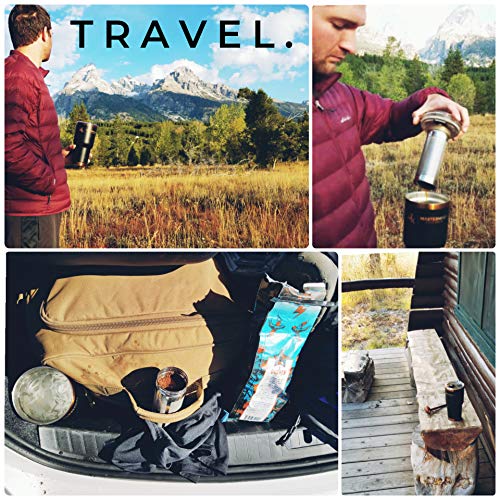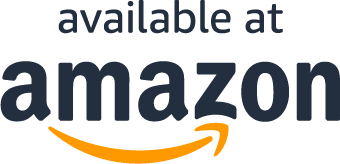 About the product
It's Amazon's most innovative cold brew coffee maker. This 1L Portable Coffee Maker pairs America's favorite tumbler with a specialized Dual-Layered stainless steel filter, and a custom magnetic sliding lid.
Cold brew in only 8 hours & Hot Brew Coffee and Tea in 2.5 min. Keep drinks Cold for up to 1+ days and hot for up to 14 hours. All 3 components are dishwasher friendly. 😀
The Dual-Layer Patented filter allows us the benefit of making cleaner cold brew than competitors while using a special weave that won't clog up over time. It also has mirror polished steel artwork. Dishwasher Friendly.
The patented MagLid is our splash-proof magnetic sliding lid. It is BPA-Free Tritan! The MagLid and Filter will fit USA's leading brands of 30oz Tumbler, including YETI, Ozark Trail, and more!
These 30oz double-wall insulated tumblers are made with copper-lined 3xx Cold rolled steel, keeping drinks cold for 1+ days, or hot for 14 hours. Our Brewers are BPA-free, dishwasher safe, cup holder friendly and have a No-Sweat-Design to make sure your hands stay dry.
Our Amazon Reviews
Quality of product is impressive
Bottom line: I don't miss my Yeti when I use Kold Brew. However, I miss my Kold Brew when I use my Yetti. Been using it daily basis last 2-1/2 months to brew coffee & tea. Overall craftmanship and material quality are far beyond the most brand name tumblers/ thermos priced at $30-50 IMHO. All parts can be disassembled for dishwasher in 10 seconds and there is no stain or build-up from mineral or coffee slurry. Two thumbs up for awsome product engineering and material quality.
Great quality!
Before purchasing, I read through some of the reviews raving about the high quality of the product. "Sure, sure," I thought. I was debating between this product and 2 others. I am the only person in my household that drinks coffee (and also not on a regular basis). I wanted a cold brewer that can make smaller quantities. What I didn't expect was also a tumbler that blew all my other tumblers away. This tumbler is REALLY great quality! I thought the plastic cap would make this tumbler's ability to retain cold ineffective, but that was not true!If I fill my tumbler w/ 1/3 of ice in the morning, my coffee still have a bunch of ice by the time I'm drinking it at 1:00pm (leaving tumbler at room temp at my desk 4-5 hours later).There were some days I started drinking coffee too late in the day and couldn't finish my coffee (with ice), so I would put my coffee w/ ice back into the fridge at 5pm and next morning... all the ice was still there! Love how insulative this tumbler is. Also love the fact you can use a straw with the lid.The ONLY thing I wish they had (but maybe they have a good reason for it?) is the mesh strainer would actually be mesh on the bottom. This requires me to make at least 1.5 cups of cold brew every time (I wish I could make less) because the liquid needs to be at a certain level to come into contact with the coffee grinds. It takes me about 3-4 days to finish that amount. I'd love to be able to make 0.5 cups at a time so it's a fresh batch when I drink it.I would hands down recommend this product to a stranger on the street!
Works well for cold brew in a hotel or on vacation
I only like to drink cold brew and wanted to find something I could easily brew on vacation or in a hotel, so I purchased this. It was perfect for a recent trip home. I would just start a new cup each day and the next day I had good cold brew. I don't drink directly from this cup because I like to add almond milk and equal. For a portable cold brew maker, I would recommend this product. They also have great customer service and sent me a free coffee scoop with a clamp.
Best single serve brewer out there.
Top-of-the-line product. This is the second one I purchased. Set it up when I come home from work and the next morning I I have one of the best single servings of cold brew I've ever had. Had an issue with the first one I bought but customer service gave quick response and fix the problem Immediately with no hassle.
Simplest most effective way to cold brew coffee!
This product is amazing! Hands down the easiest and most efficient way I've found to cold brew coffee! It's such a simple concept, takes all the guesswork out of making cold brew. Not to mention the fact that you don't have to remove the filter before you enjoy saves me time in the morning. More than enough coffee for a day the 32 oz tumbler is the perfect size! Great branding too! Love it!
Freshness
Love this cup. Like that I can have cold brew or hot fresh everyday for work. Only thing is make sure you put basket on tight or you will have grounds in your coffee, totally my doing. Otherwise love it.
Questions?
Does this include free shipping?