An Exclusive Offer For You
Keto Pancake & Waffle Mix by Keto and Co | Fluffy, Gluten Free, Low Carb Pancakes | 2.0g Net Carbs per Serving | No Sugar Added | Diabetic & Keto Friendly | Makes 30 Pancakes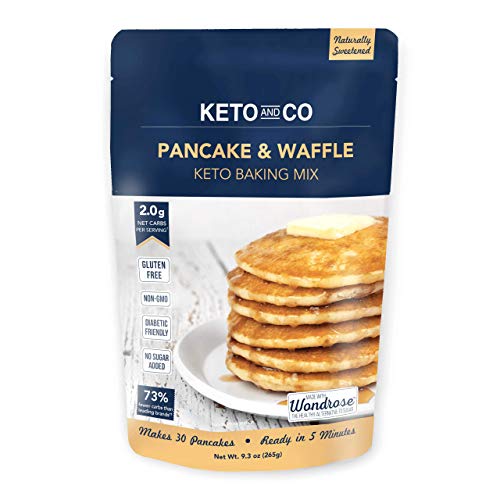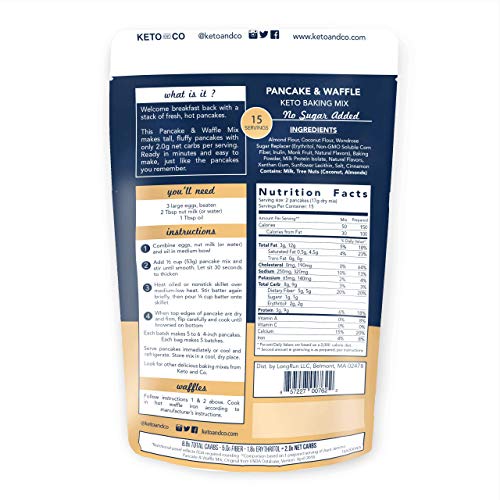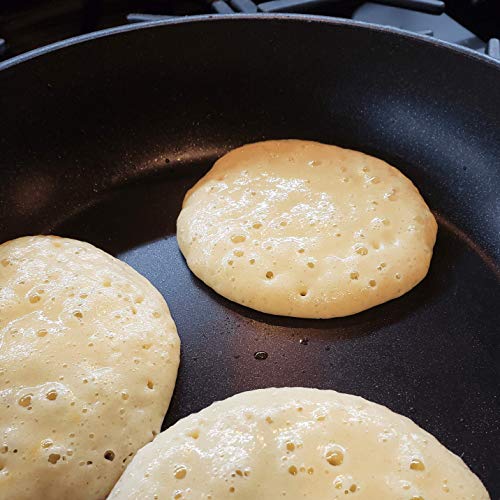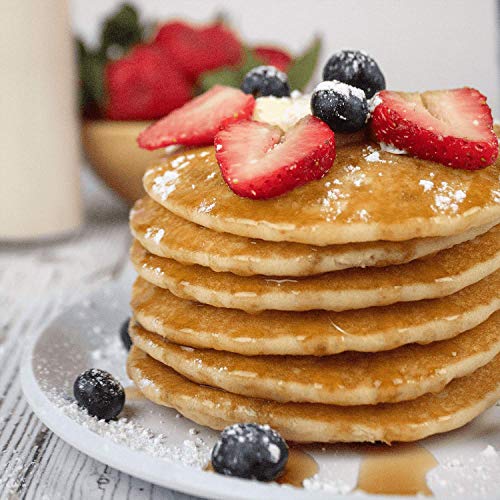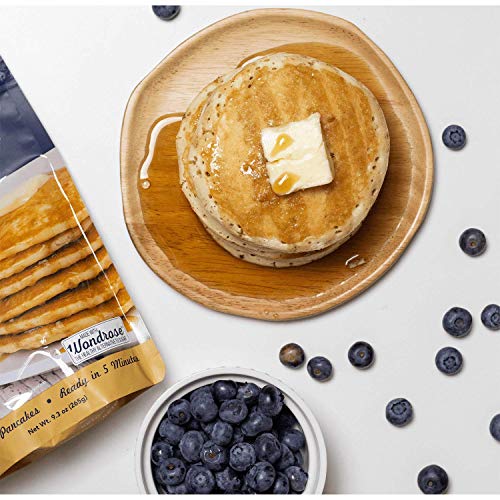 Go to Amazon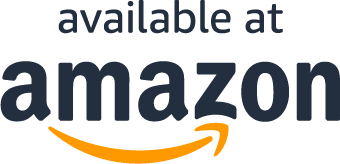 About the product
DELICIOUS FLUFFY PANCAKES: Great with sugar-free syrup, butter, bacon and eggs
QUICK & EASY: Mixes in 2 minutes and cooks in 3 for a hot, delicious, satisfying breakfast
2.0g NET CARBS: 73% fewer carbs per serving than leading brands
NO ADDED SUGAR: naturally sweetened, keto friendly, diabetic friendly, gluten free
HIGH FIBER: 5g prebiotic fiber to promote gut health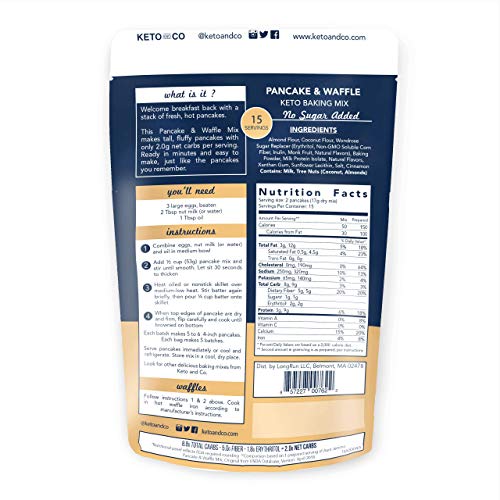 What Our Customers Are Saying
Keto-friendly Waffles! Tasty too!
I bought this mix to make low carb, keto-friendly waffles. I was surprised how good it ended up tasting. I could eat the extra cooked batter on the sides of the waffle maker without any toppings 😋 I attached photos of the ingredients I used for those interested. Just mix up half a cup of the mix, 3 eggs, 2 Tbsp of Almond Milk and 1 Tbsp of MCT Oil. Sprayed the waffle maker with a little oil and that's it. Put some Ghee Vanilla Butter on the waffles and it came out great. I'll be getting some keto-friendly syrup in the future to really top it all off 🤗 It says 2 net carbs but that's for only 2 pancakes, and it says the batch you make is good for 5-6 pancakes. The batch with the ingredients I listed made about a cup of batter, and it was all used up for the 4-piece waffle I made in the photos. So if you eat the whole batch, it's more like 5-6 net carbs. Hope this helps! 🥞
Amazing!
I have been on a low carb diet for almost 6 years (strictly) which means I have not had pancakes in at least that long. I bought this thinking it would be good enough but it was so much more than I expected. The package is small but will make quite a few pancakes. I am a fan and it be buying this product again and again!
Amazing!!
Wow, these were REALLY good! I had a taste for pancakes, and saw these, so thought I would try. Didn't have high expectations, but WOW - they really delivered! I don't miss the "real thing" at all! Liked them so much, I immediately purchased 2 more! Highly recommend.
One of the best keto pancake/waffle mixes! Worth the $$
I got a sample of this mix in one of my monthly keto boxes. Included in the box was a recipe for chicken and waffles. I hadn't made waffles from any of the other keto mixes I've tried before, but I have made pancakes and most of the other mixes were very grainy. Made-from-scratch pancakes and waffles were no better than any of the mixes I've tried. I struggled to find the right balance of ingredients. This mix has it all! I was delighted to find that the waffles were AMAZING, fluffy, and not grainy! The flavor is perfect - just the right amount of sweetness so that you can make them to go with savory foods, like fried chicken, or sweet foods like berries and whipped cream. The chicken and waffles were so good I ordered two more bags of the mix so I can make them over and over again!
Best keto waffles/pancakes you can buy
This is the best keto pancake mix we've found. I made a large batch of Belgian waffles and froze them. They defrost and toast well and are light, fluffy without being eggy. The mix is kind of pricey, but the convenience factor helps justify the price. I also try not to focus too much on keto replacement foods so the price makes these more of a treat item than a staple.
Questions?
Does this include free shipping?