An Exclusive Offer For You
Kellogg's Pop-Tarts Frosted S'mores Toaster Pastries - Fun Breakfast for Kids, Pack of 8(8 boxes, 64 tarts)
$23.12
Go to Amazon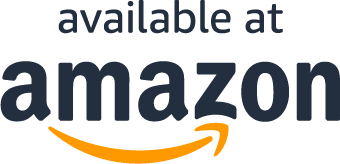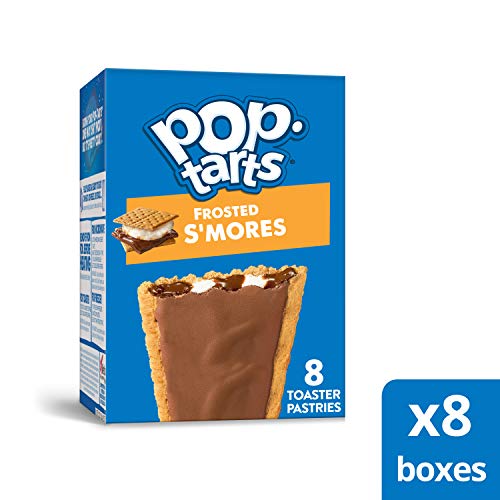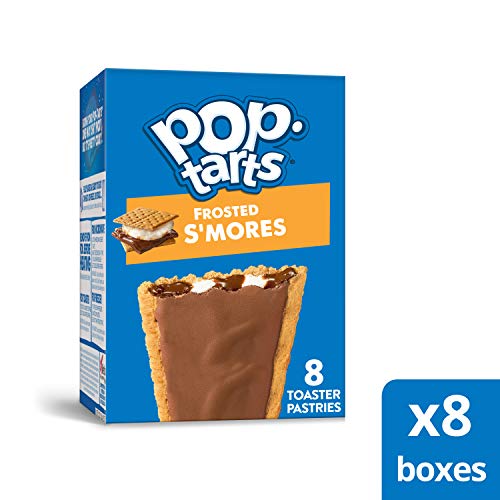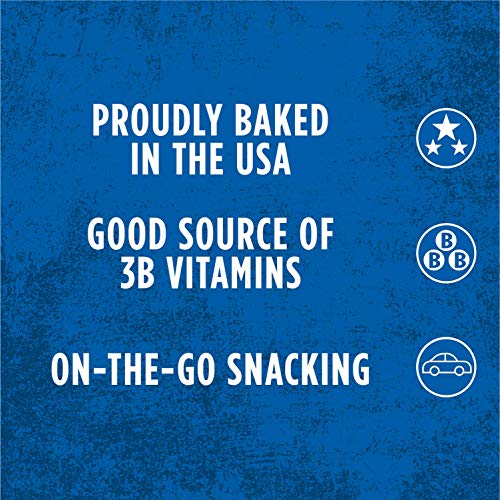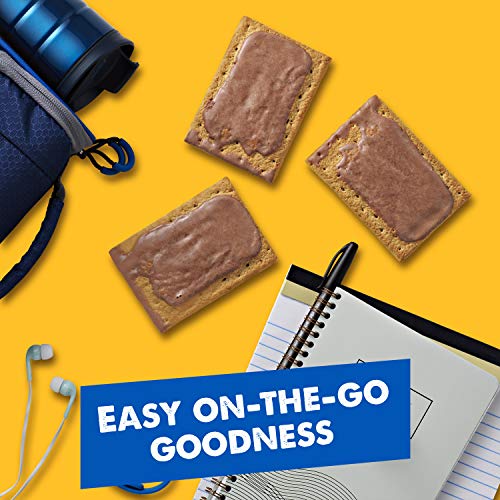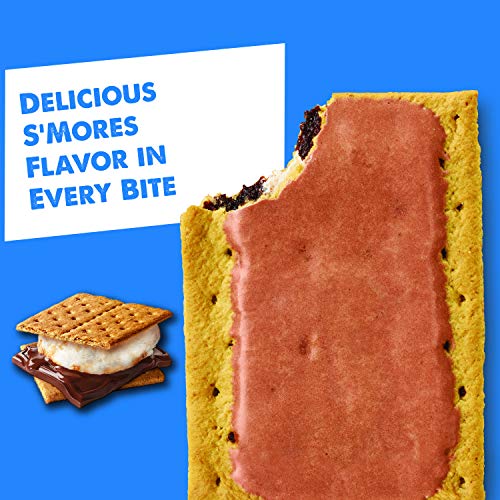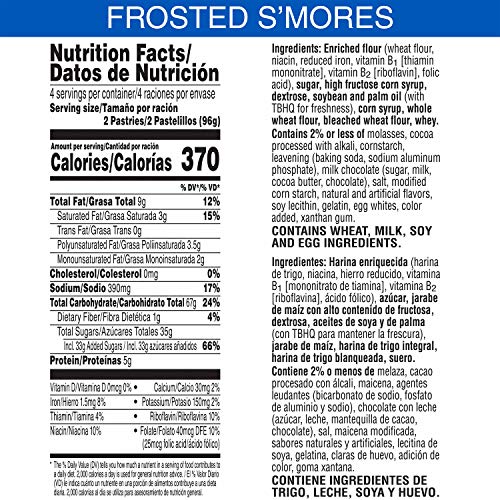 Go to Amazon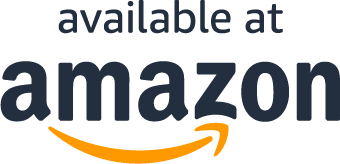 Read More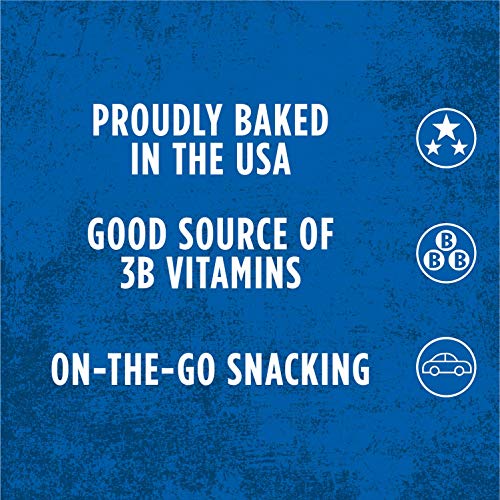 About the product
TASTIEST TOASTED - Flavored chocolate and flavored marshmallow filling camped out inside a chocolate-frosted graham cracker crust. No need for a campfire for these S'mores. Contains wheat, milk, soy & egg ingredients
PORTABLE & TASTY SNACKS - Makes a fun, sweet snack at work, afternoon pick me up at school, or late-night treat; easy to pack in lunch boxes, totes, and backpacks
FULLY BAKED & READY TO EAT - Enjoy them fresh out of the individual packaging or warm and toasted out of the toaster or microwave
BREAKFAST ON THE GO - Start your day with a crumbly warm pastry filled with a sweet gooey filling. A delicious morning treat; great for kids and adults
ANYTIME SNACK PACK - Includes 8 boxes containing 32 toaster pastry packages, 2 toaster pastries per individual pack, a total of 64 toaster pastries
What Our Customers Are Saying
Best. gift. EVER!
I purchased the case of these as a surprise gift for my brother-in-law who fell in love with these upon his first sample via my sister.He. LOVED. it....this case of the boxes of pop-tarts. He seriously could NOT believe that the BIG BOX was full of them, even after opening the outer box, he was in such shock and wonder and....just was so gleeful that he received these....COULD NOT believe it, but was so grateful. He was just THRILLED that there was a "box" this big with this many, and then joked that the case would last him all year....though, in all reality, it will probably only last him, say...a few months - I'd give it three, four at most. BOTH he and my sister love these, so they will probably disappear rather quickly...especially IF they decide to share, and since they take snacks with them when they travel - and they tend to travel a "lot" (both around the state and to brother-in-law's home state, which borders ours [Oregon]).....yeah: this was a wonderfully grand surprise, a deliciously splendid treat for him, and those whom he chooses to share the goods with. :)
My Teenaged Son is a Pop Tart Addict...
I picked up this box because my son is addicted to Pop Tarts. I thought this amount should keep him happy for a few months, considering how many boxes come in the pack. With the Prime shipping, it was here within two days (I love Prime,) and my son took the box right to his "Man Cave," for safe keeping. Well, I ordered these on March 8. Its not the end of April and he's only just asked for more. 12 boxes of 12 tarts...144 Pop Tarts in a month and a half. Needless to say, he wasn't eating one pack a day, much to my chagrin. They must taste good; I wouldn't know. Any time I asked to try one, he kind of growled and mumbled something about being precious...
Great product, economical size.
My kids love this flavor of pop tarts. I find this particular size of 144 pop tarts is the most economical. I have purchased this item 17 times over the years and never has any of them lasted beyond the expiration date. They have always arrived fresh. I find that the price varies so I usually wait until the price drops before buying.
Great value and gift for poptart lovers
First off, this is a great value. It's literally half the price for what I would pay at my local store. A little expensive to buy in bulk but for poptart-lovers, it's well worth it.My fiance loves smores poptarts to a point where he goes out his way to get them so when I brought a whole box of them into the room, he went ecstatic with joy! Made a great random present for him and will be remembered for a long time.I normally don't review shipping/packaging but this case is unique since it is shipped independently and packaging is consistent. The packaging is pretty much how it looks in customer images. Box of 12-12 packs. Huge independent box. Mine was slightly damaged from shipping but non of the actual poptart boxes were injured. :) No problems with delivery like with other reviewers but wasn't delivered until almost 8pm which wasn't a problem. Shipped via UPS for me.
Best Pop-Tarts Flavor
What can I say? This is the best Pop-Tarts flavor. The marshmellow, chocolate, and graham cracker crust really does taste like S'mores.The chocolate actually taste like melted chocolate, the marshmellow tastes like real marshmellow.These are perfect for when you are having craving for chocolate without as much guilt as a candy bar.I loved these when I was a kid and I love them just as much as an adult.Easily 5-stars from me.
Great Idea for High School/College students
This is my second shipment of Pop Tarts. My son loves always having his favorite pop tarts available when he's in a hurry in the morning or great late night snack when he's craving chocolate. Getting 12 boxes at a time is Awesome for this mom! I'm thinking of sending a case to my other son that is in College/Navy reserves. At least I'll know he has breakfast...
Questions?
Does this include free shipping?