An Exclusive Offer For You
Jumbo Playing Cards(Upgrade) - Large Print Playing Cards, for Adults, Seniors, Low Vision Crowd, 2 Pack
$0.00
Go to Amazon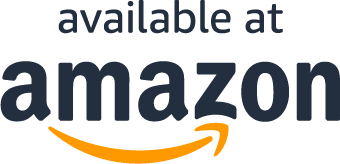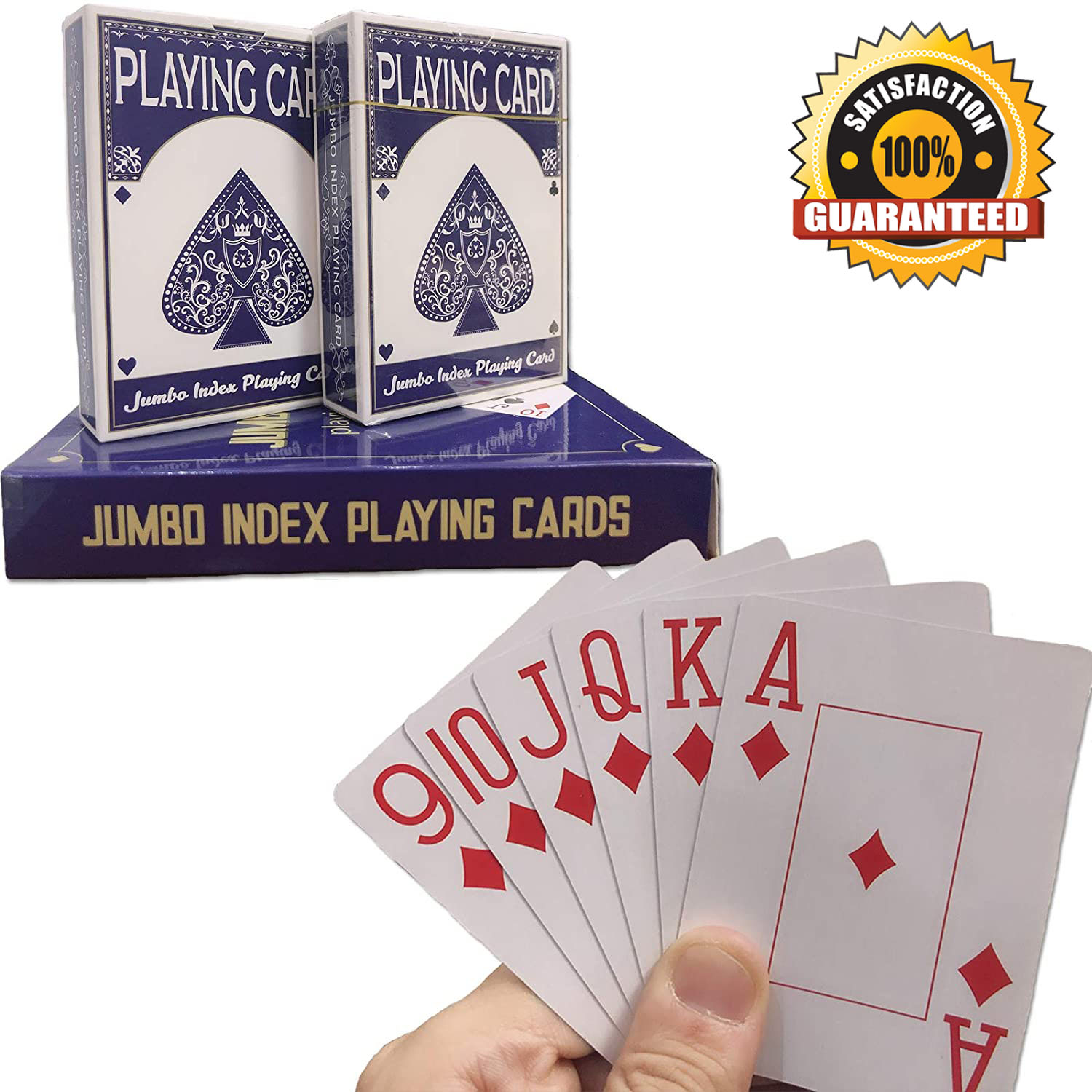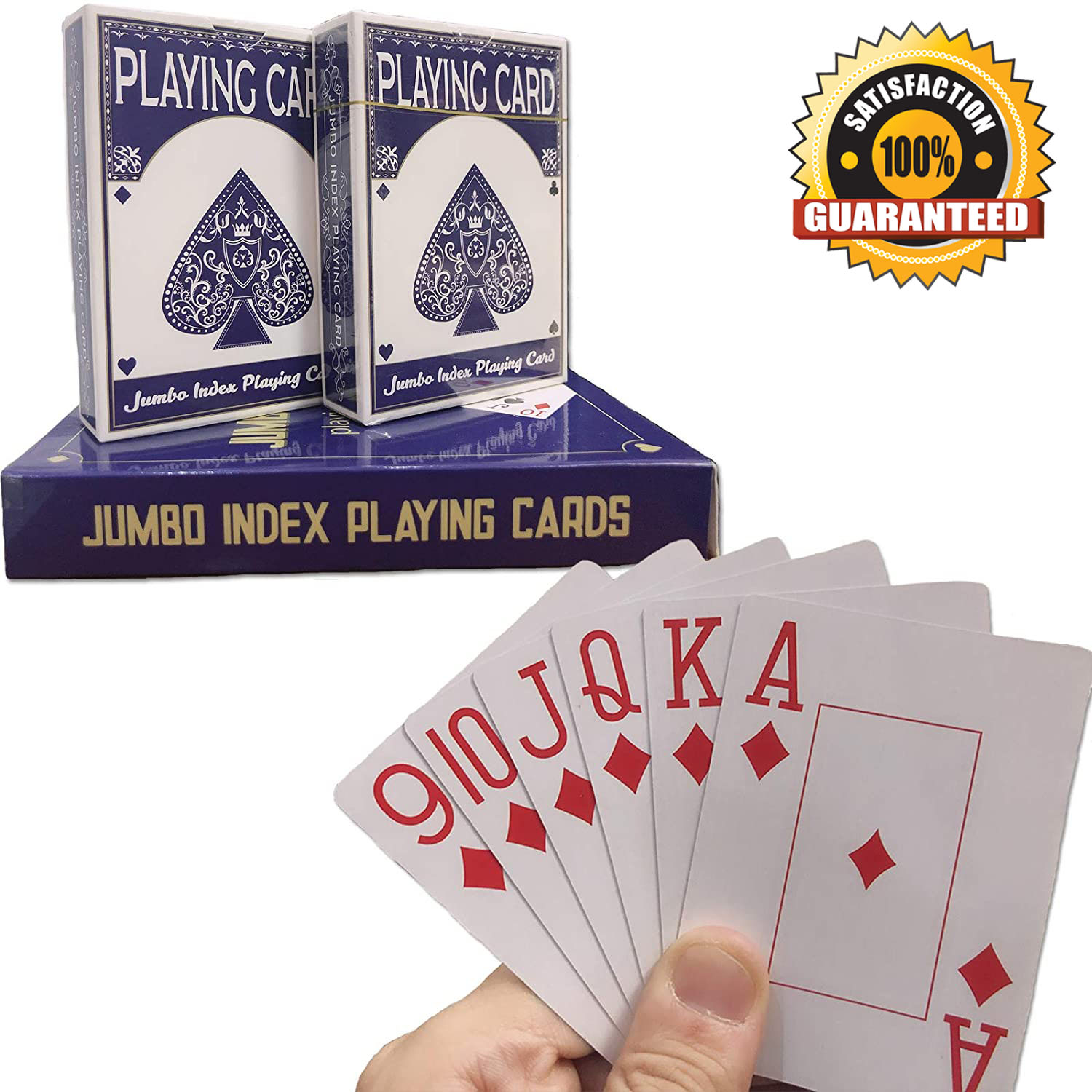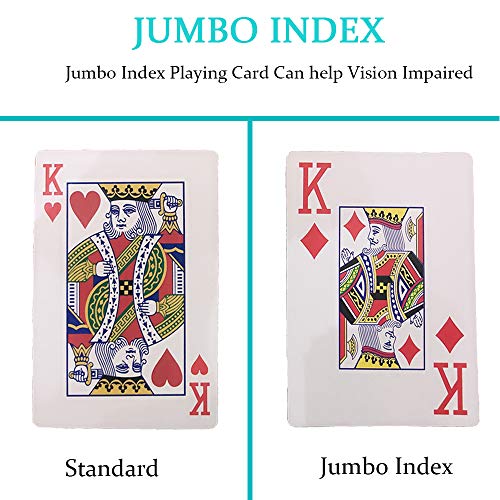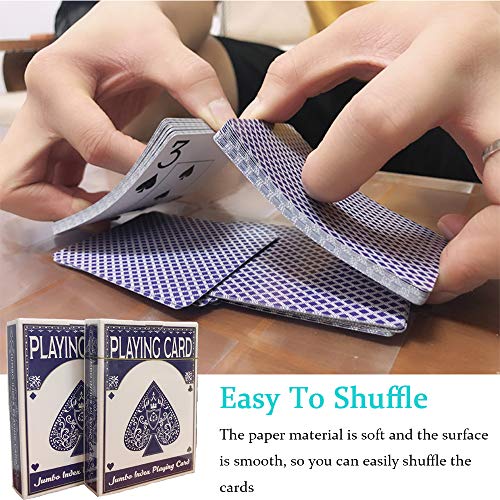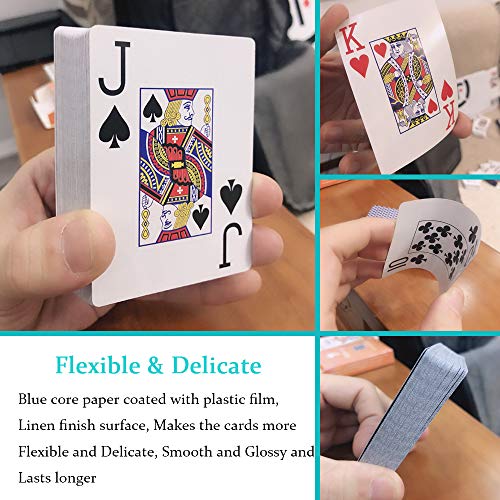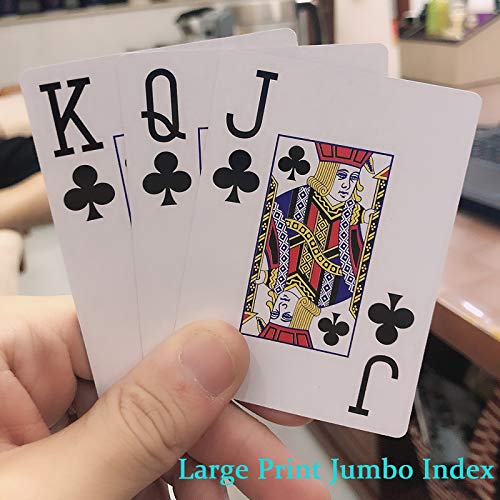 Go to Amazon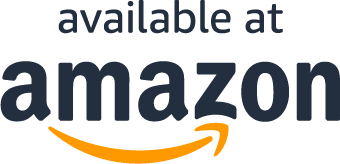 Read More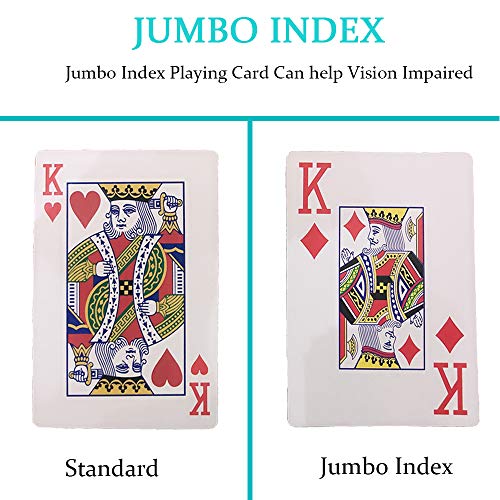 About the product
UNIQUE DESIGN - Big-faced and Large-numbered, Easy to see, Helpful to Players with Imperfect Eyesight, and Favored by Seniors, Big headline Can help Vision Impaired, Visually impaired, Sight impaired, Macular Degeneration, Presbyopic Elderly.
SIZE - Each Deck Contains 52 Suited Cards and 2 Jokers,The size of the Pokers 2.5"* 3.5", This is regular playing cards
MATERIAL - It is made of Three-layer Paper Core, and You Can See the Blue Purple-core When You Tear it to Prevent Cheating, Superior Flexibility and Strength,Double-layer Plastic Seal, Easy to Shuffle,Moisture-proof, Good Resilience.
APPLICATION - Playing Cards are Great for All Card Games: Bridge, Go fish, Poker, Euchre, Hearts, Blackjack, Canasta, Texas, Pinochle, Baccarat and more.It Bring a Smooth Experience to the Player.
SERVICE - We Provide the Most Efficient and Quality Customer Service. If you are not Satisfied for the Cards, We will Immediately Give you the Most Satisfactory Solution.
How can I get it for free ?