An Exclusive Offer For You
[3 Pack] OMOTON Tempered Glass for iPhone 11 Pro Screen Protector/iPhone XS/X Screen Protector, Installion Tool, Case Friendly, 9H Hardness, No Bubbles, High Definition
£6.99
Go to Amazon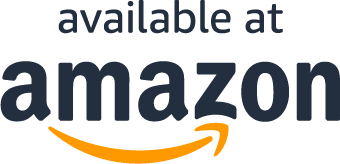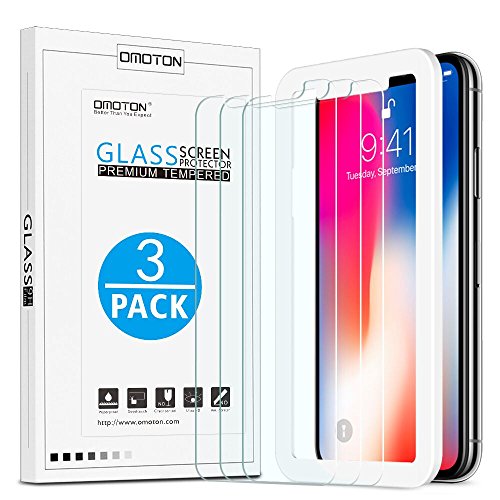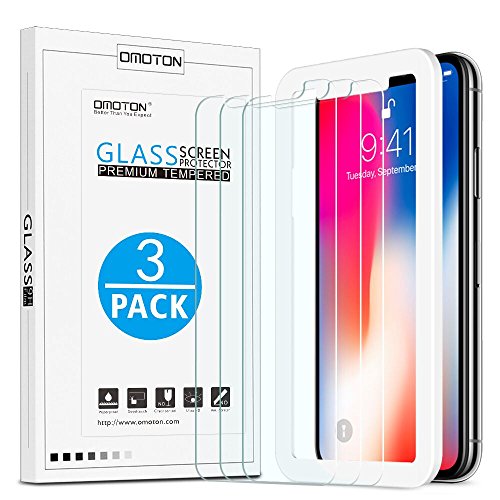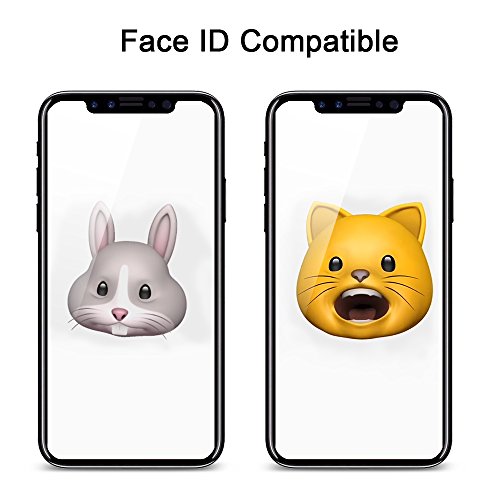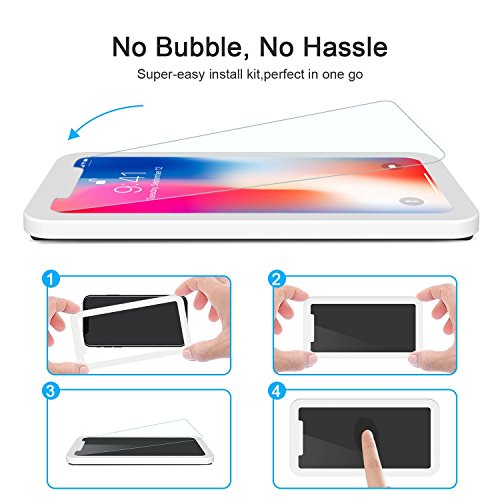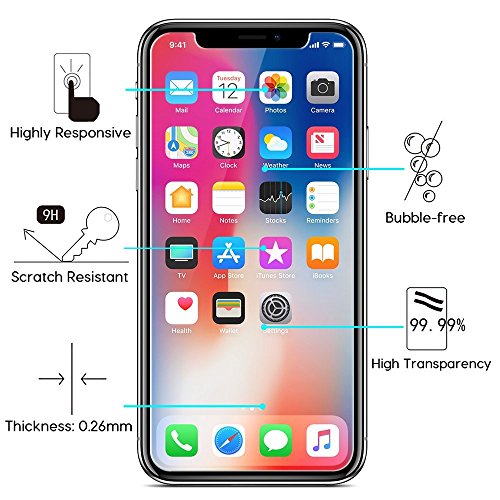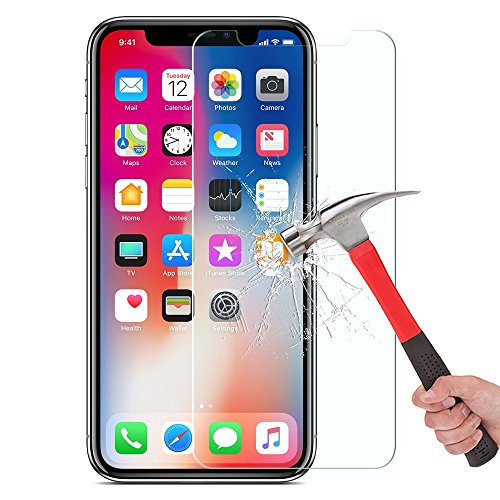 Go to Amazon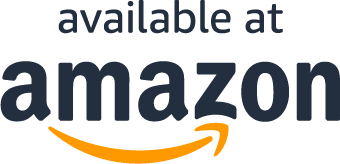 Read More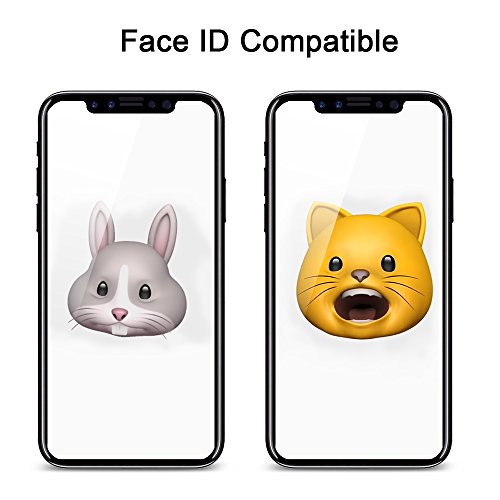 About the product
Make sure this fits by entering your model number.
1.Fit: The screen protector only compatible with iPhone XS/X. Please kindly note, the protector cannot cover the full screen of your phone to match your case
2.Against Scratch: The protector is made of tempered glass, which is very durable and protect the screen from scratch or worn out.
3.Bubble Free: The bubble will automatically gone. If you leave the bubbles, you can use the Bubble Removal Card to move it out.
4.Ultra Clear: It is made of high-definition material, which makes it very clear to watch the screen and without any influence to touch it.
5.Easy Application: The self installation tool helps to install the screen easier. With a slight glide from it, the film will be attached to the screen tightly.
What Our Customers Are Saying
Excellent screen protector for iPhone X
Easy to fix screen protector (used on an iPhone X) but if you get it wrong, take it off and replace it, you may get bubbles (I did). I fitted the next one perfectly but have found a small imperfection in the protector that I'll live with, but I'm now down to my last spare one (3 in a pack). I also use a Torro leather case on my phone which has since been knocked off the kitchen table onto a hard ceramic tiled floor; no damage, I'm pleased to say, and the screen protector is still intact!
Your search ends here.
I'm the type that try's to keep everything looking like new and not having a screen protector on a mobile device just isn't me. Therefore I've fitted loads of protectors on my different mobile models.Got a new iPhone XS and started doing some research to find a top quality screen protector, I wanted one that would offer great protection and would apply professionally as having bubbles, smears or dust wouldn't work with my OCD.My research led me to OMOTON iPhone XS/X Screen Protector.Soon as it arrived I headed straight upstairs to the bathroom and run the shower (Definitely recommend you do the same as to steam will ensure that no dust is floating around in the air)Removed pack contents, used cleaning wipe, Micro fibre wipe, followed by the dust sticker. Placed the screen protector mould around mobile, pulled the tab to remove the clear film from protector and then pressed the screen protector in place.The end result is absolutely outstanding, honestly I can't believe how professional this looks. Perfect fit and no bubbles or marks. This product is brilliant and not to be missed. Can't recommend it highly enough.
Not another flimsy protector
Honestly I thought this was going to be a cheap lil flimsy screen protector just to get me by for a month or so but I was incredibly surprised!! For starters the packaging was really pleasing and sleek and then it included screen wipes, 3 screen protectors and a hard plastic guide to make sure the application of the protector was the best it could be. For the price I can't recommend any higher, super practical and super affordable.
Great protection!
Well, the installation was a piece cake with the enclosed template in the packaging. Instructions were very simple, and the protector affixed like a dream. The screen is very clear and responsive. Still got another 2 screen protectors if I have any accidents. Nothing bad to say, and would definitely recommend...
Brilliant product!
I only ordered what i thought was a screen protector for my phone - i didn't realise it came with a plastic installation tool which you actually don't realise you need until you have it! No messing about trying to line the screen protector up, just put the plastic installation thing on it, place the screen protector within that and you're done! Also comes with wipes, dry wipe, sticky dust remover - well worth the money!
Good quality
Reasonable price which there are 3 pack of screen protectors inside. And I found this one is better than what I bought before. It's easy to install by following the clear instruction and with a special guide frame which I never had it before. The quality is quite good as well.
Questions?
Does this include free shipping?