An Exclusive Offer For You
Arenti Home Security Camera WiFi 1080P FHD, IN1 Indoor Cam with Night Vision, 2 Way Audio, Motion & Sound Detection - Smart IP Camera Works with Alexa, Google
$21.99
Go to Amazon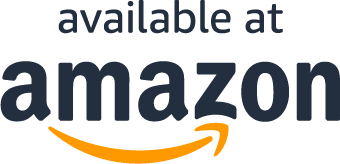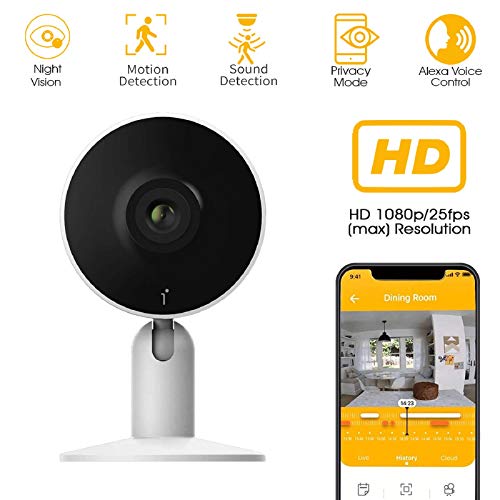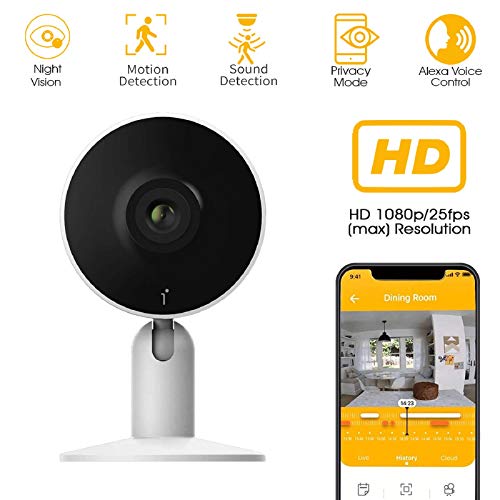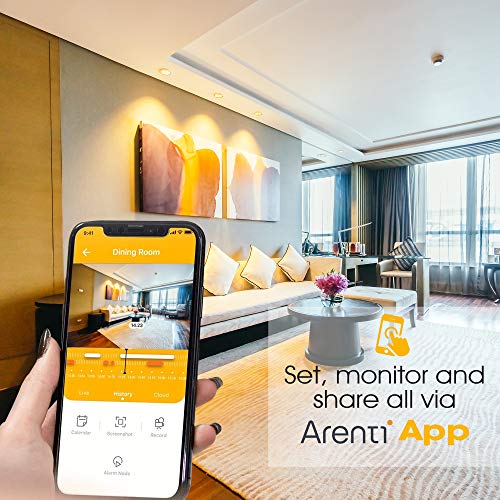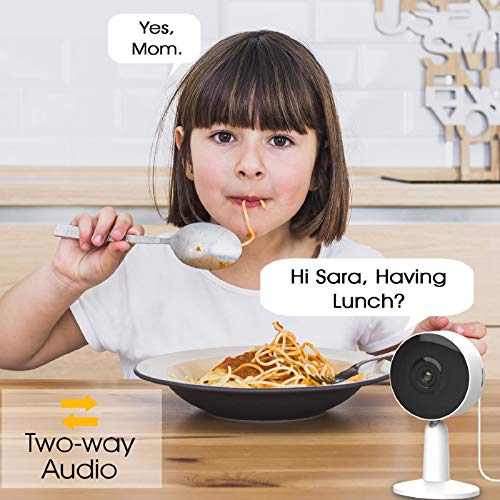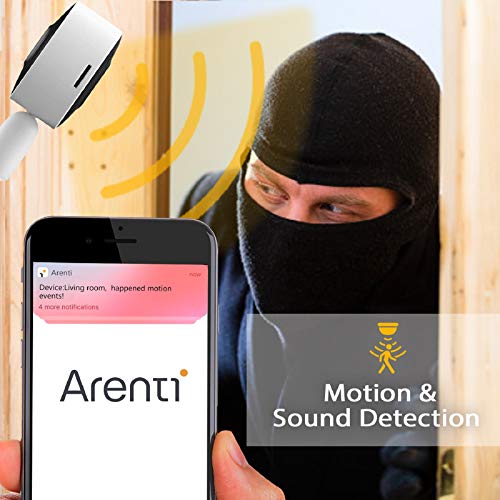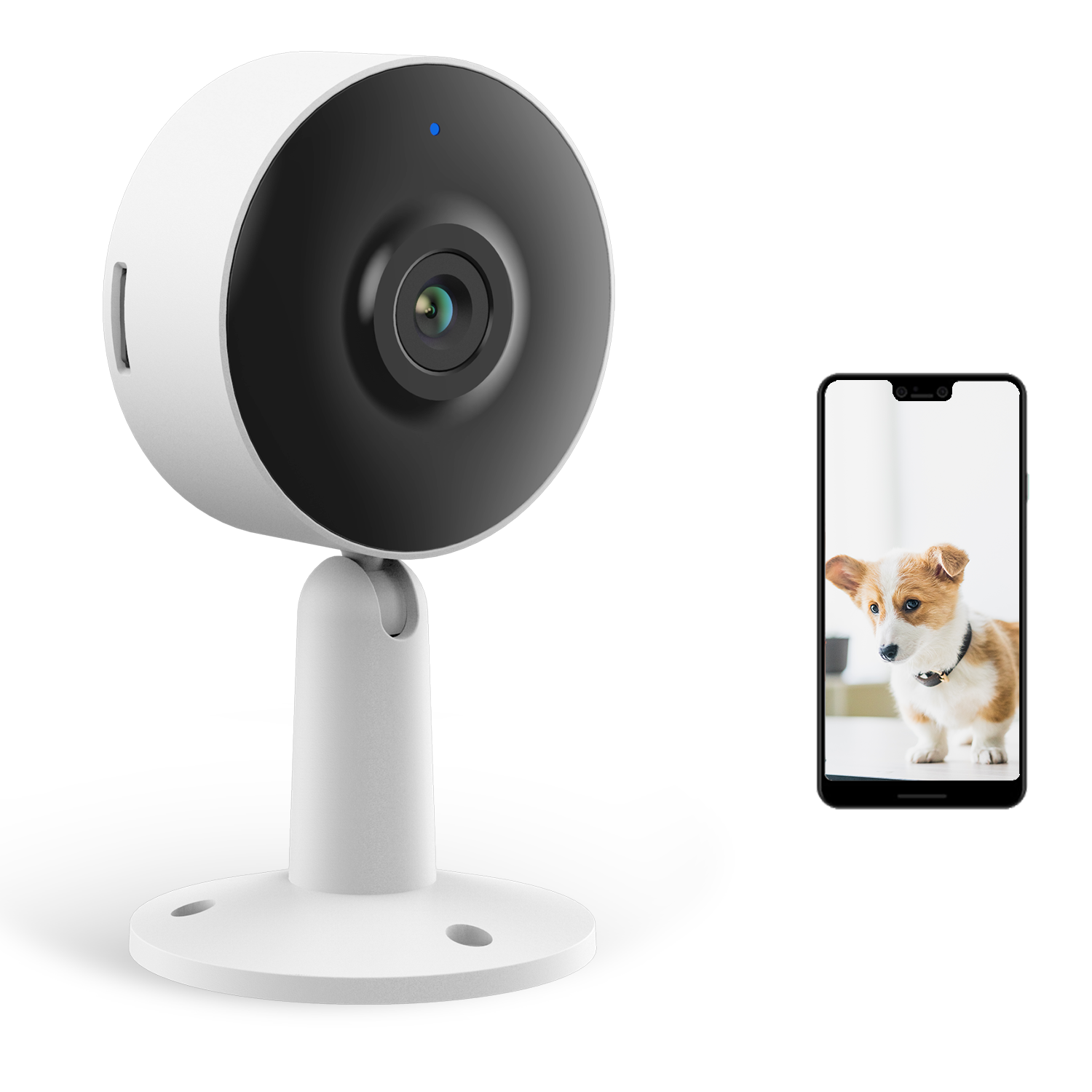 Go to Amazon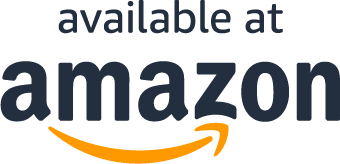 Read More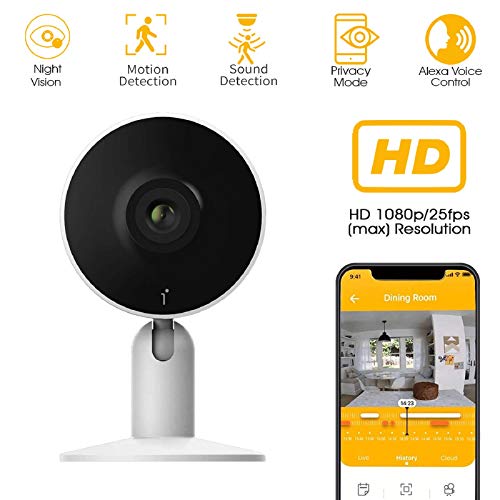 About the product
【1080p Surveillance System & Night Vision】24/7 Full HD 1080p/25fps (max) resolution, combined with enhanced night vision technology, displays a clear and crisp video so can keep an eye on your home no matter when or where.
【AI Powered Human Motion & Sound Detection】The notifications will be sent right to your smartphone whenever human movement or abnormal sound is detected. AI-powered human motion detection sensitivity can be adjusted to reduce false detection caused by bugs or small animals, so you can stay on top of things.
【AWS Cloud Server with Privacy Mode】AWS Secure Cloud Storage - Arenti Cloud Service provides an secure data storage option. Once you active Arenti Cloud Service, besides the microSD cards and mobile phones, your data will be stored securely onto AWS by Amazon, the only Arenti Cloud Service provider. Cameras can be automatically turned off while using the same WiFi with your mobile phone, so cameras will sleep while you are at home. You can also instantly turn off the camera by one click.
【Two-way Audio & Alexa Voice Controlled】Built-in Mic and speaker offers you a smooth communication through Arenti phone app. Voice command works with Alexa and Google Assistant. Arenti IN1 is only compatible with the 2.4GHz wireless network (does not support 5GHz WiFi) and Apple (iOS) and Android mobile devices.
【Set, Monitor and Share All via Arenti App】Customize your preferred settings, monitor and control all your Arenti cameras in one convenient phone app. The access of your camera can be shared to your family and friends.
What Our Customers Are Saying
Impressive and highly affordable camera
I gave this little camera 5 stars because of the price and what it does for this price. It is really amazing that something this affordable can be good. I have been using this for about a week now and I must repeat myself, I am impressed, so much so, I ordered a second that arrived yesterday. (The second one I ordered with and SD card when bundled, it is a really inexpensive SD card.)There are a few items during setup that are not as smooth as I would have hoped it would, but feel with time they will get the directions better. If this were a $100 camera, I would have given it only 4 stars, but this is a twenty-something $ camera and for this small investment, I still give it a 5.I will update this 5-star review in 6 months and let you know if my initial impression holds. I am actually going to place the second camera outside (covered but still outside) as I am curious how it will hold up. I am betting it will do well.
Best Product available for the price hands down!
Best camera you can buy at this price hands down. I am extremely surprised at how well this camera performs for the price, I can view the live image on my various Google Home devices as well as get notifications via motion tracking, there is also cloud capabilities at a cost, but you can throw in a Micro SD card and you'll be good to go.The app and setup was extremely easy, just download the Arenti app, scan the QR code and setup the wifi is all that's necessary, fast smooth, and app performance is very quick and easy to use. I have other cameras, and their apps take forever to load, can be buggy and are not even compatible with Alexa or Google home, and not even mentioning the picture quality, this camera is 100 times better in all regards. A+
Still impressed after a couple of months.
So far this camera is still performing very well for me and am still impressed for what you get for your money here. I am embarrassed to say that I do not know what sheerness means with respect to this canera, but I gave it a 4, everything else being a 5. I have a couple of neat cameras and find it hard to justify what I paid for them with similar image qualities, in my opinion.
Great functionality and EASY set up
This little device is so powerful yet easy to set up. It was my first security camera and it took me less than 2 minutes to set up following the clear instructions! Once setting up, I could view live images from my phone with clear image. I tested it with a few hand waves and voila – I received instantaneous warnings on my phone. It also comes with a 3-month FREE storage service. While I am saving my videos locally, I do think that's a great option to have. One more thing, the camera is attached to a ball-and-socket joint so it could really be rotated to suit my need. Really pleasant to use!
Nice little HD camera
Your browser does not support HTML5 video. Grabbed this camera for for $35 and its excellent for the price. Quality is not blow you out of the water but it does a great job in day light and a decent job in night vision. The motion detection works very well once I discovered you can change the sensitivity. It was strong enough to pick up our cat taking a late night stroll. The cloud service I could not get to work so I grabbed a 128gb microSD. And every event is caught on camera, after it was formatted in the unit! Very important for future buyers. In all honesty you could get a better camera but it will cost you triple the price at least. If I ever feel the need for a second unit I would pull the trigger again in a heart beat at the same price I paid. I have had this for about a month now and its worked out great once the sd card was installed.
Working good
It's working good but I never knew or you never mentioned it needs to be connected to iCloudI got so disappointed
Questions?
Does this include free shipping?