Get this Blueberry, Elderberry Antioxidant!
Immunia Synergy. Polyphenols Supplement. Antioxidant, Arthritis, Osteoarthritis, Antiviral. 24 days/bottle. Delicious. Elderberry, blueberry, etc
$23.95
Go to Amazon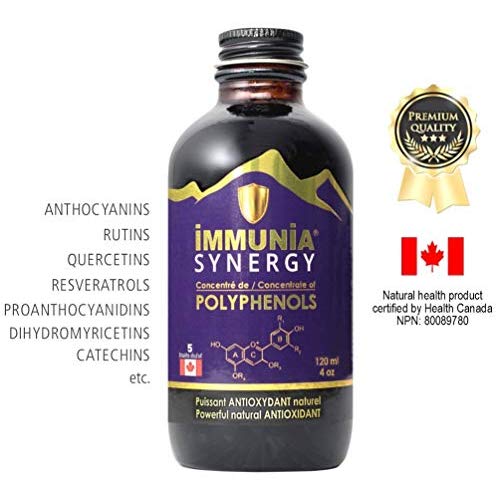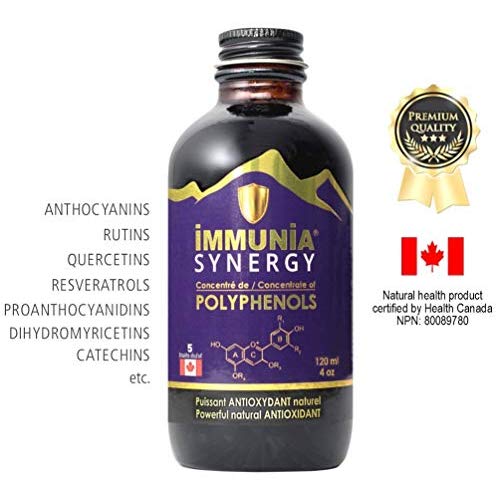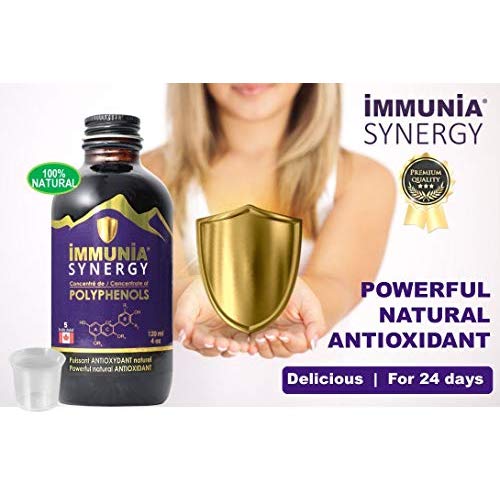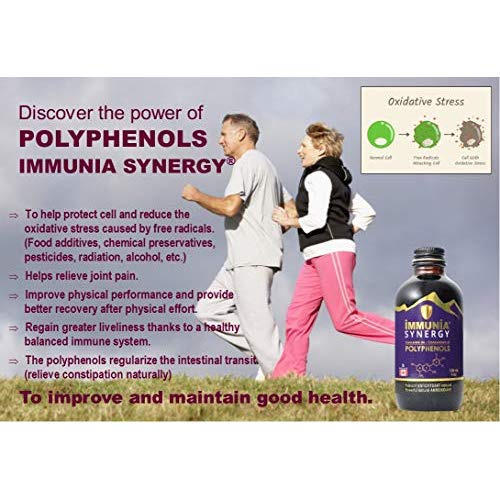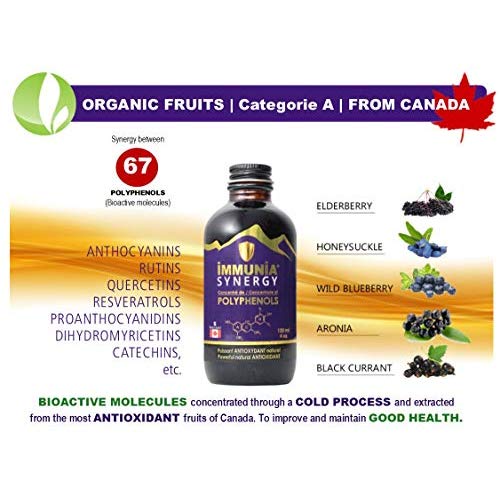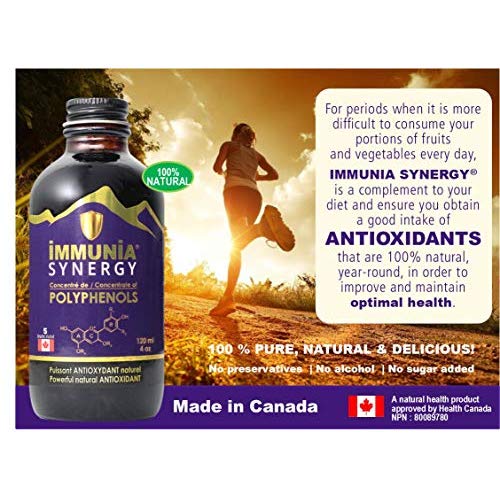 Go to Amazon

Read More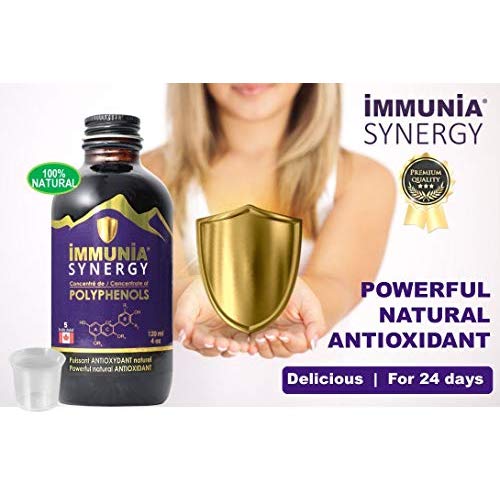 About the product
✅ Discover the power of POLYPHENOLS from IMMUNIA SYNERGY | Powerful natural ANTIOXIDANT to protect living cells and reduce the oxidative damage caused by free radicals. | Modulate and regulate the immune system | Relieve joint pain caused by arthritis thanks to the anti-inflammatory properties of polyphenols | Regularize the intestinal transit (relieve constipation) | Regain greater liveliness thanks to a healthy balanced immune system.
✅ High concentration of 67 polyphenols from the flavonoid class, mainly in: Anthocynanins, Rutins, Quercetins, Resveratrols, Proanthocyanidins, Dihydromyricetins, Catechins, etc. Bioactive molecules concentrated through a cold process and extracted from the most antioxidant fruits of Canada and grown biologically.
✅ Elderberry (5417 mg) | Blue Honeysuckle (4958 mg) | Wild Blueberry (4604 mg) | Aronia (2063 mg) | Black Currant (188 mg). IMMUNIA SYNERGY ensure you to obtain a good intake of ANTIOXIDANTS that are 100% natural, year-round, in order to improve and maintain optimal health.
✅ HIGH QUALITY. Delicious. A product controlled by stringent GMP guidelines from Health Canada (NPN: 80089780). Liquid form for better absorption by the body. ✅ SATISFACTION GUARANTEED or we will give you back your money! 100 % PURE / No additifs, no chemical preservative (no potassium sorbate or sodium benzoate) / No alcohol / No sugar added.
✅ DIRECTION: Adults: 5 ml (1 teaspoon) per day (24 days/bottle). Ideally on an empty stomach in the morning. IMMUNIA SYNERGY gives vivacity, so taking it at night could disturb sleep. Supplement that can be taken every day at any time throughout the year. ✅ DRUG-DRUG INTERACTIONS: None. ✅ CONSERVATION: REFRIGERATE AFTER OPENING. Use within 30 days after opening. Shelf life before opening: 18 months. CAUTION: Consult your doctor if you are pregnant of breastfeeding.
Questions?
Does this include free shipping?