If You Can't Manage Them You Can't Teach Them
by Kim Campbell (2012) -Paperback
A brilliant guide for anyone who works with young adolescents! Are you a teacher or educator, and you want to find the best methods for running a chaos-free class? Do you want to create an environment where kids really learn? Or do you want to know how you can handle disruptive students and earn your classroom's respect? Then this book is for you! You've heard the old adage – if you can't manage students, you can't teach them – but what does that really mean?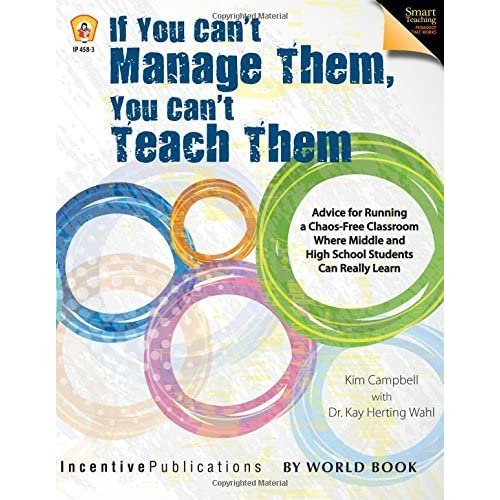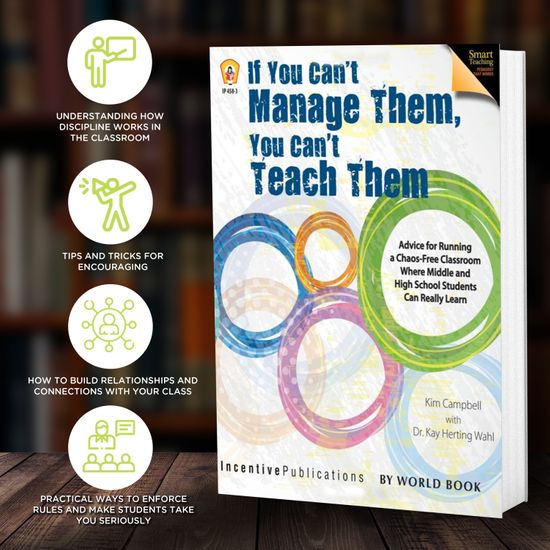 The perfect book for you
A positive, organized, and productive classroom starts with the teacher in charge and this book shows you how to master your teaching skills and make it happen!
What will you learn?
How you can foster an environment of respect, routine and productivity.

How you can build better relationships with your class, foster an environment of mutual respect, and keep your classroom running without distress and chaos!

Best ways to cultivate a classroom that inspires learning and makes students leave their unruliness at the door!

Tried-and-tested methods are sure to help you build proper routines, handle disruptive students, and make learning an enjoyable experience for everyone involved.

What will you discover?
Understanding How Discipline Works In The Classroom

Why teaching is Different To Parenting

Tips and Tricks For Encouraging Respect

How To Build Relationships and Connections With Your Class

Why Routines Are an Essential Part of Any Classroom (and How To Make Sure You Stick To Yours)

Practical Ways To Enforce Rules and Make Students Take You Seriously And Much More…

Questions?
What is the shipping cost?
What is the size of the book?
What is the content of the book?
Why should I buy this book ?